'Noodle Samaritan' dies of sudden illness
Share - WeChat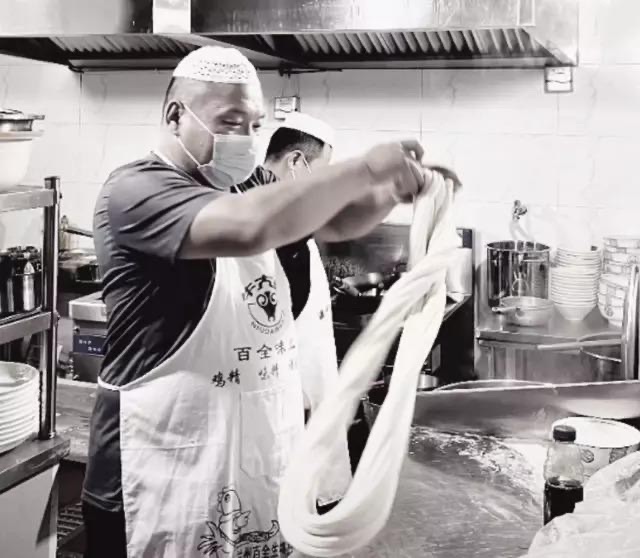 A good Samaritan who offered residents and rescuers thousands of bowls of lamian, or hand-pulled noodles, after an earthquake struck Moxi town of Luding county in Southwest China's Sichuan province, has died of a cerebral hemorrhage.
Zhang Nuhe, a 49-year-old man from Minxian county of Northwest China's Gansu province, started operating a noodle restaurant at Caiyuanzi village next to a highway in Kangding of Sichuan in March this year.
He suspended operations and led workers at his restaurant to drive equipment and more than 30 bags of flour to Moxi the second day after the 6.8-magnitude earthquake jolted Luding on Sept 5.
Without a moment's rest, Zhang and his workers immediately set up a tent and equipment, boiled water, made dough and pulled noodles when they arrived at the site.
In a week, Zhang offered nearly 7,000 bowls of free noodles to residents and rescuers. People eventually started to call him "Brother Lamian." When people thanked him, he would say he was only doing what he should do to help.
After his good deeds in Moxi, he returned to normal life, operating his noodle restaurant.
However, on Oct 24, he was struck by a cerebral hemorrhage and sent to hospital, where he finally died of the illness on Oct 30.
His death has left his family in economic difficulties. Knowing his good deeds, some kind-hearted people have visited his restaurant and overpaid for noodles to help out.
Zhang's wife said she would continue her husband's good work in the future and pass on his love to other people.