Chinese novel set to be published in Thai
Share - WeChat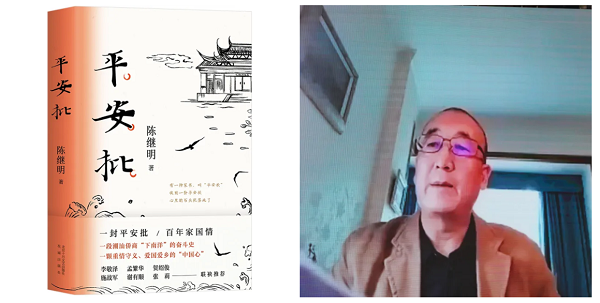 Beijing Publishing Group and Thai printing house Hongsamut jointly announced that writer Chen Jiming's novel Safety Letters to Families will be published in Thai during a news conference in Beijing on Nov 18, 2022.
The novel is set in Thailand, depicting an overseas Chinese merchant's struggle in the early 20th century and his efforts to help China during the Chinese People's War of Resistance against Japanese Aggression (1931-45).
This year marks the 47th anniversary of China-Thailand diplomatic ties and the 10th anniversary of the China-Thailand comprehensive strategic cooperative partnership. President Xi Jinping attended the 29th Asia-Pacific Economic Cooperation Economic Leaders' Meeting in Bangkok, Thailand and visited the country at the invitation of Thai Prime Minister Prayut Chan-o-cha from Thursday to Saturday.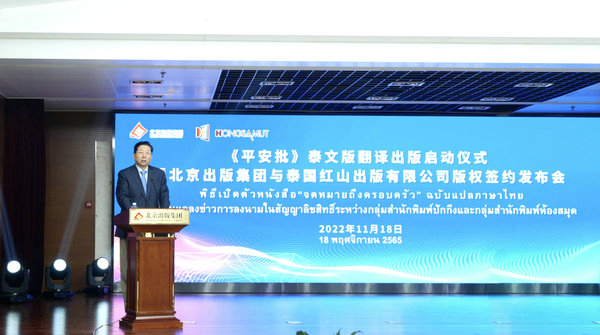 "It marks new opportunities in the cooperation between China and Thailand," said Kang Wei, chairman of Beijing Publishing Group.
The copyright of writer Xu Zechen's two novels, Northward and The Green City were also signed to be exported to Thailand during the news conference.
"As carrier of civilizations, books can be regarded as the best bridge transcending language, time and space. We believe when such quality works enter Thailand, they can strike an emotional chord with local people, and thus build a bridge for communication between readers in two countries," said Kang.
Most Popular