Shenzhou XIV mission crew enter Tianzhou 5 cargo spaceship
Share - WeChat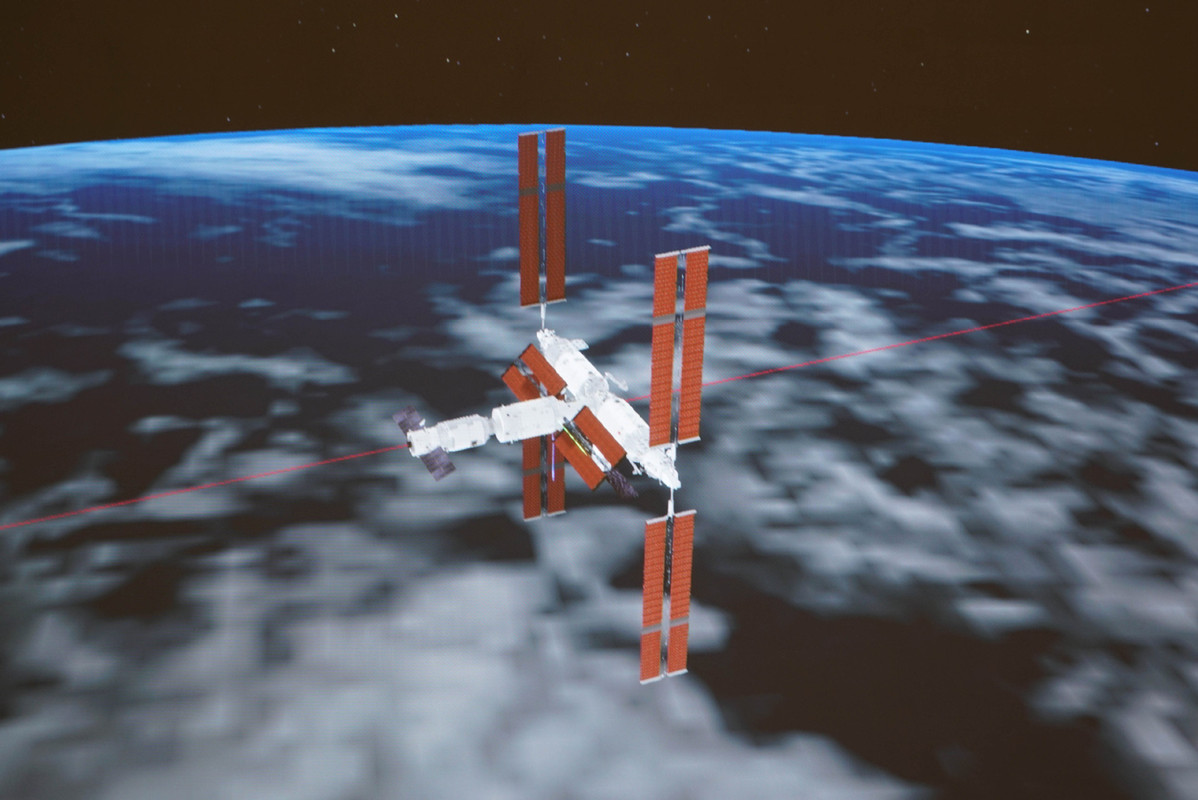 The Shenzhou XIV mission crew on board the Tiangong space station entered the Tianzhou 5 cargo spaceship on Sunday afternoon and have begun to arrange and move materials to the station, according to the China Manned Space Agency.
The agency said in a news release that the Shenzhou XIV astronauts — mission commander Senior Colonel Chen Dong, Senior Colonel Liu Yang and Senior Colonel Cai Xuzhe — opened the docking hatch on Tianzhou 5 at 2:18 pm and then floated into the robotic craft at around 3 pm. They will carry out tasks like transferring cargoes to the station, it added.
The Tianzhou 5 was placed into a low-Earth orbit by a Long March 7 carrier rocket that blasted off on Saturday morning at the Wenchang Space Launch Center in Hainan province.
After the cargo craft entered the orbit, it traveled for two hours and seven minutes to rendezvous with the Tiangong space station and then docked with the massive station at 12:10 pm.
The maneuvers have become the fastest rendezvous and docking operations ever conducted by a spacecraft, replacing the old record created by Russian spacecraft Soyuz MS-17 on Oct 14, 2020, when it used three hours and three minutes since its liftoff to rendezvous and connect with the International Space Station.
Tianzhou 5 has become the fourth cargo ship to have docked with Tiangong, following the Tianzhou 2, 3 and 4.
The Tianzhou 4, which stayed connected with the space station for six months, undocked from Tiangong on Wednesday and will be guided by ground controllers back to Earth in due course, the agency said earlier this week.
Currently, the Tiangong station consists of a core module, two lab modules, a spacecraft used to transport the astronauts and a newly arrived cargo ship.