Health official says vaccination plan well underway
Share - WeChat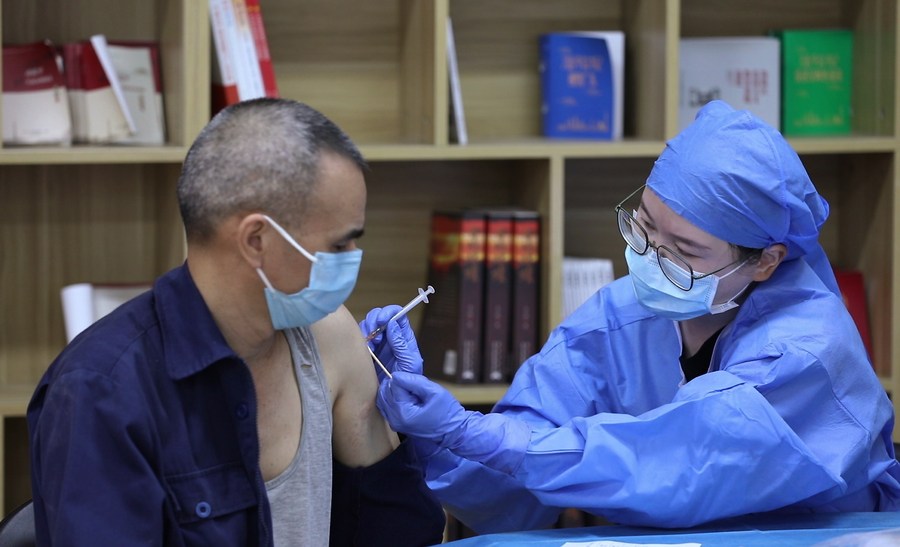 A senior health official said on Saturday that the health authority is working on a plan for further promoting COVID-19 vaccination, especially ensuring the elderly are well-protected.
Chang Jile, deputy director of the National Administration of Disease Prevention and Control, said China's total vaccination rate is among the highest in the world, but the rate for people over 80 years old is not high.
As of Friday, 3.44 billion doses had been administered on the Chinese mainland, covering 1.34 billion people, Chang said, adding among them, 1.27 billion were fully vaccinated.
About 239 million people over 60 years old were vaccinated, with 228 million people receiving a full course of shots and 180 million people with booster shots.
However, for those over 80 years old, 65.7 percent are fully vaccinated, and only 40 percent of them have booster shots, he said.
"Studies at home and abroad found the elderly are those most in need of vaccination," he said.
Chang said the effect of the COVID-19 vaccine may not be as obvious as that of other familiar vaccines, but a large number of domestic and foreign studies have shown the vaccine is effective in preventing severe cases and deaths.
The latest measures for optimizing epidemic prevention and control work by the Joint Prevention and Control Mechanism of the State Council also urged the formulation of a plan to speed up vaccination and accelerate the increase of vaccination coverage, especially among the elderly.
Chang said the administration is working on the vaccination plan, which will guide local governments to adopt a variety of measures to promote vaccination work.