Central Chongqing residents asked to limit movement
Share - WeChat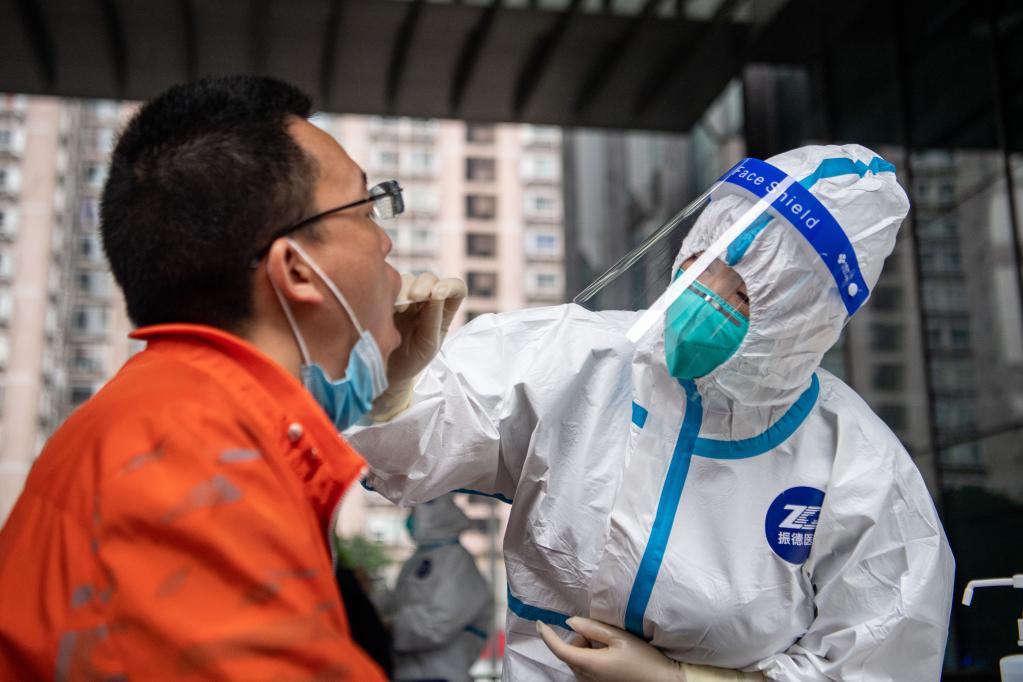 Residents in 11 central urban districts in Chongqing are being urged not to leave their regions, and people from outside are being asked not to come in unless necessary, Li Pan, deputy director of the Chongqing Health Commission, said at a news conference on Wednesday.
Li said Chongqing is facing a serious challenge in COVID-19 containment, as local cases — both confirmed and asymptomatic carriers — are rising rapidly in all central urban districts and spreading to districts and counties outside the region.
As of Wednesday, Chongqing had reported 123 new local confirmed COVID-19 cases and 633 asymptomatic carriers in the recent outbreak, the commission said.
As of Tuesday, 1,109 confirmed cases had been reported and linked to a transmission chain in Shapingba district starting on Nov 1. They have touched the city's 29 districts and counties.
Li noted that residents can travel within the central urban city region, covering 11 districts — for example, Jiangbei, Shapingba, Chongqing High-tech Industrial Development Zone districts and Liangjiang New Area — but are asked not to travel to other districts and counties outside the region.
To quickly find out the hidden source of the latest infection, the central areas will carry out mass testing every day, and other districts and counties will adopt epidemic prevention and control measures.
Chongqing covers an area of 82,400 square kilometers and has a population of more than 30 million.