Development boosts Xinjiang's business edge
Share - WeChat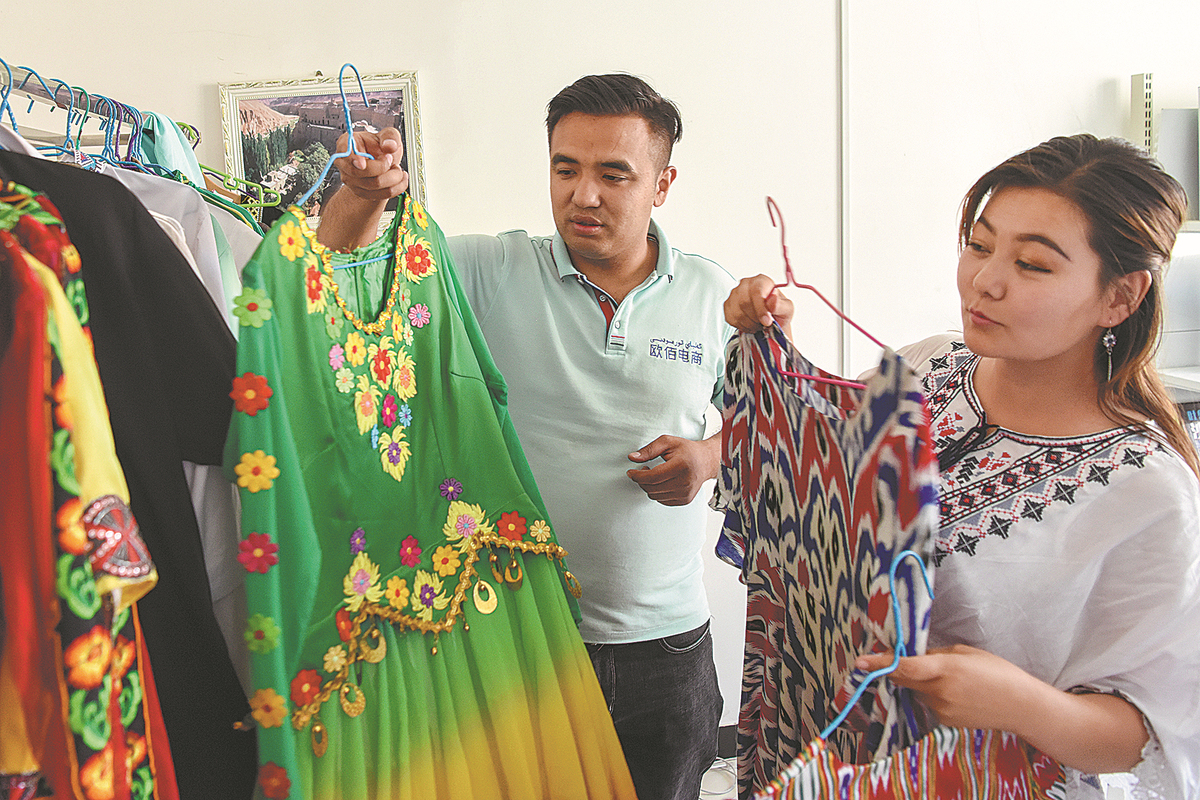 Gaining insights
After graduating from university in 2015, he found a job at an e-commerce company in Changsha, Hunan province, to gain insights. He also studied business administration techniques in his free time.
With hands-on experience and an ambitious attitude, he returned home in 2017. However, he quickly became the target of religious extremists. For a period, religious extremism was widespread in the region and many young people were affected. Under such influences, some even carried out terrorist attacks.
Statistics from the regional government show that from 1990 to the end of 2016, separatist, terrorist and extremist forces launched thousands of attacks in Xinjiang, killing large numbers of people.
"I met some religious extremists who operated under the disguise of business owners. They often took me to gatherings and sent me videos containing violent and terrorist content. Gradually, my thoughts and behaviors were deeply influenced by religious extremism," Abdula said.
He started to share the videos with others. Moreover, he strongly opposed his sister going to school because he believed that such establishments were not halal, and he refused to do business with non-Muslims. Furthermore, he abandoned his business ambitions.
Determined to protect people's lives, the regional government has undertaken a series of measures to fight and prevent terrorism, including setting up vocational education and training centers in accordance with the law to help those who were influenced by extremism and terrorism. All trainees had graduated by October 2019.
Persuaded and encouraged by his family members, Abdula took part in the courses at a center in Turpan in January 2018.
"The center helped me see the real intentions of the extremists clearly. They weren't there to make me a better person, but to groom me to achieve their political goals. It's still scary to think about what I might have done if I had continued to follow them," he said.
At the center, Abdula learned about the importance of abiding by the law. He also chose to take courses on computer skills and how to be a tour guide.
"I was shocked to hear that some people and Western media called the centers 'internment camps'. They are just schools offering useful courses," he said.
"The center helped free me from thoughts of religious extremism. It felt like I had been given a second chance," said Abdula, who graduated in April 2019.