China vision expected for global impact
Share - WeChat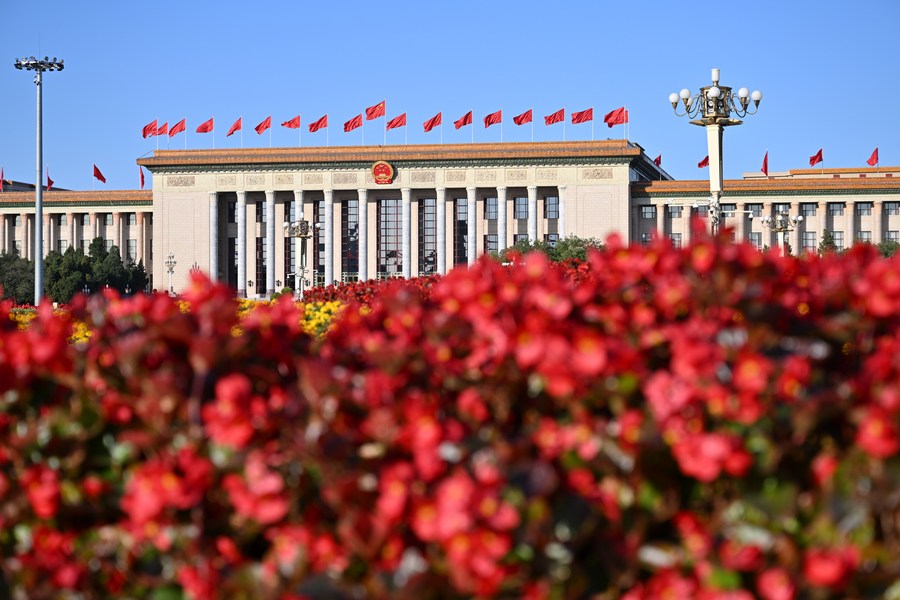 National rejuvenation cause can inspire other countries' development
China's determination to press forward to national rejuvenation through a Chinese path to modernization could be an inspiration to other countries when it comes to carving their own destinies, according to analysts and observers.
The Communist Party of China's leadership has shown the importance of paying attention to "passing the people's exams" and strengthening its governance while building a modern nation on the basis of history and cultures, they said.
Addressing the media on Sunday in Beijing, Xi Jinping, general secretary of the CPC Central Committee, said, "We should always press forward with self-imposed reforms."
A political party "can only become invincible if it remains committed to self-reform even though it has had a glorious past", Xi said. "We must remain on high alert and stay sober-minded and prudent, like a student sitting for a never-ending exam."
Henry Lim Bon Liong, president of the Federation of Filipino Chinese Chambers of Commerce and Industry Inc in the Philippines, said that "this courageous, humble and realistic policy" of Xi ensures the long-term stability and sustainability of China's socioeconomic reforms and modernization.
"This self-reform policy requires tremendous political will, many sacrifices and high-level wisdom from the leaders of China, and we from the other countries of the world should draw inspiration and valuable lessons from this policy of self-reform," Lim said.
"Self-reform is an important key to the enduring success and continuing relevance of the Party in the destiny of China in today's fast-changing, complex and often uncertain global environment," he added.
Lim said that as the world is now "suffering from so many tragic conflicts, complex misunderstandings and discord", his federation "commends this enlightened vision for the future path of China and the world". He described the vision as "reassuring".
Civilization exchanges
Kamaruzaman Bin Yusoff, a Middle East analyst and former dean of Universiti Teknologi Malaysia's Faculty of Islamic Civilization, said that at a time when Western civilization has been "degrading due to their way of thinking", China can impart its good habits and way of life that will bring the nation closer to other civilizations.
"They will be able to bring about so many positive ways of thinking to the world," he said.
Yusoff also said he believed China will be able to not only bring about prosperity to the Chinese people, but will also be able to bring about peace and harmony to the world.
Sujoko Efferin, a professor at the University of Surabaya's Faculty of Business and Economics in Indonesia, noted that the leadership of China has eradicated absolute poverty in the country, which has a population of 1.4 billion, and hailed the achievement as "extraordinary".
"The key is the unity of all ethnic groups in China to work together harmoniously under the sound development planning and strategies of the government," Efferin said.
China's leadership has demonstrated the importance of building a modern nation without abandoning its history and cultures, Efferin added.
The national wisdom must "be a compass to make priorities and decisions in critical situations", Efferin said. "I believe that China's rejuvenation is made stronger due to its commitment to do the best for its people without ignoring the needs of global communities."