New restaurant offers diners immersive camping experience
Share - WeChat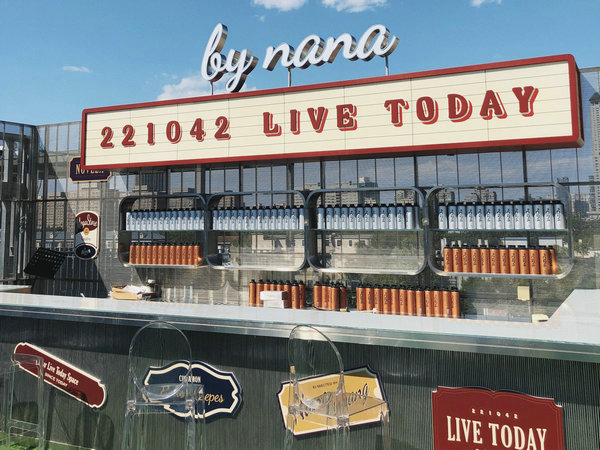 The One More Day Bistro recently opened in Beijing's Sanlitun area, providing an immersive camping experience while leaving the hustle and bustle of the city behind.
The decor of the restaurant is designed by renowned interior architect Zou Zonghe, which uses red colors as the tone and presents subtle color differences with different materials such as cement and fabric.
From canopies and tents to plants and camping lights, camping elements fill each corner of the restaurant. Zou says he hopes each diner can feel like they are walking into real camping scenes and relax.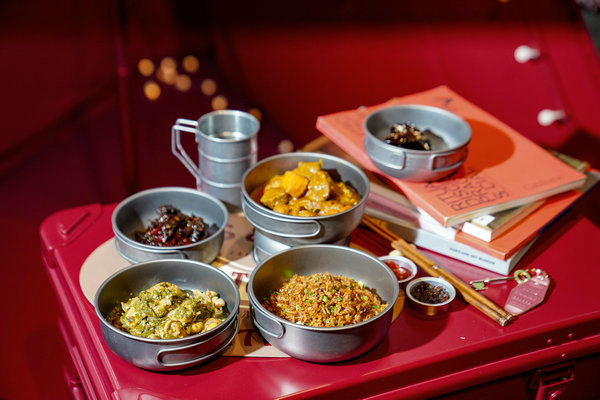 The menu, which was created by collaborating with cellist Ouyang Nana, presents a collection of fusion dishes from many places across China including Guangdong, Shanghai, Sichuan, Jiangsu, Zhejiang, Hunan and Yunnan.
The black truffle mushroom fried rice, which is considered the best fried rice by Ouyang, is the must-try. The combination of black truffle from Yunnan and mushroom together with house-made beef sauce and chili sauce gives the rice a complex and rich flavor.
The stew razor clam with eggplant, potato and vermicelli as well as the stew beef with dried orange peel are also highlights on the menu.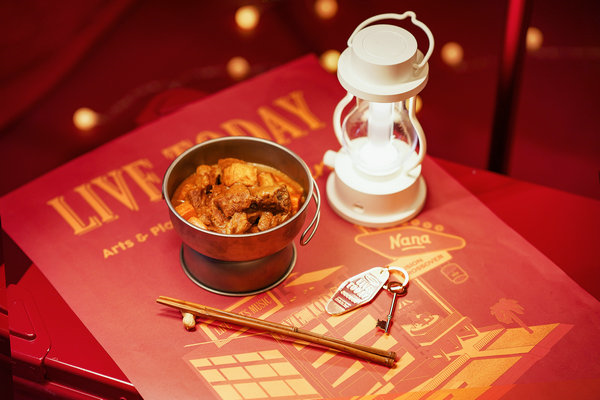 Most Popular