Helping villagers improve their lives
Share - WeChat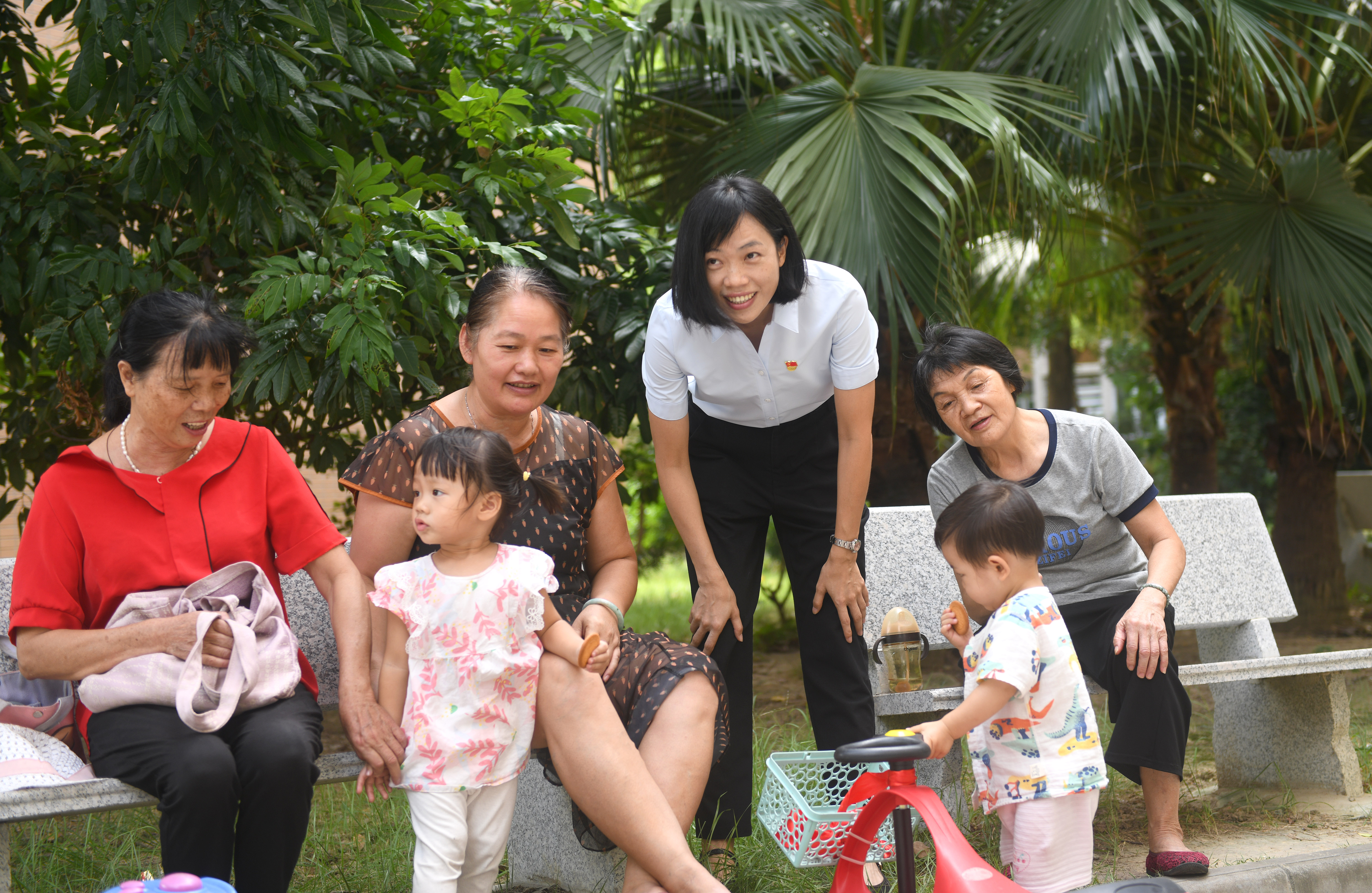 When Lu Xiuxing works in Guzao village of Chancheng, a district in Foshan city, Guangdong province, there is always a straw hat on her desk.
Lu, Party secretary of Guzao, wears the hat readily when she goes out and puts it back on the desk when she returns to the office.
The 38-year-old walks around the village every day, chatting with residents to learn about their needs as she deals with various matters related to their community.
The straw hat is a necessary tool to help her meet the demands of her role as village cadre — in Guangdong, the sun can still be scorching in autumn.
"The countryside ... requires me to use all my skills," she said, adding that passion and courage are required in the rural work.
Lu, who joined the Communist Party of China in May 2003, gave up a well-paying job in an urban area and chose to devote herself to grassroots work in 2014.
As someone from outside the village, Lu was not widely supported by the villagers at the beginning.
But she gradually gained recognition from villagers through many home visits, listening to their views and carrying out her responsibilities unceasingly.
In April 2017, Lu was elected as Party secretary of Guzao due to her excellent work.
She immediately began focusing on the ground, requiring Party members to take an active part in the village's development.
In July 2018, Lu successfully revitalized a piece of land covering about 11,800 square meters, near the intersection of an expressway, building the area into a digital industrial base. The plot had been idle for years before she took office.
As a result, the village recorded a fivefold increase in rental income from the land.
In 2019, Lu also successfully resolved a dispute involving factory buildings and land use rights in another industrial area in the village, leading to a significant increase in village collective income and dividends to residents. A year later, Lu also purchased back about 50,000 sq m of village property through judicial auction and leased them successfully, helping the village earn an annual rent of about 10 million yuan ($1.5 million).
After years of development, Lu helped her village earn an annual collective income of more than 100 million yuan for the first time, from the 68.6 million yuan recorded just a few years before.
As part of further improvements to people's livelihoods and the environment, Lu led her team to transform the village's cable networks, complete rainwater and sewage diversion projects, and improve the water quality of rivers and the surrounding landscape.
Lu has also won accolades for her contributions in the fight against the COVID-19 pandemic.
Through years of efforts by Lu, Guzao has become a model village in the province.
Zhang Fan, an official with the organization department of the Foshan Committee of the CPC, said Lu was good at bringing together villagers and mobilizing them to help in the development of their village.
In recognition of her work at the grassroots level, Lu was chosen as a deputy to the 20th National Congress of the CPC, which will be held in Beijing this month, after she was elected as an alternate member of the 13th Guangdong Provincial Committee of the CPC in May.
"It is an honor, it allows me to attend the upcoming 20th CPC National Congress and encourages me to continue my work at the grassroots level," she said.