Corruption continues after retirement for some officials
Share - WeChat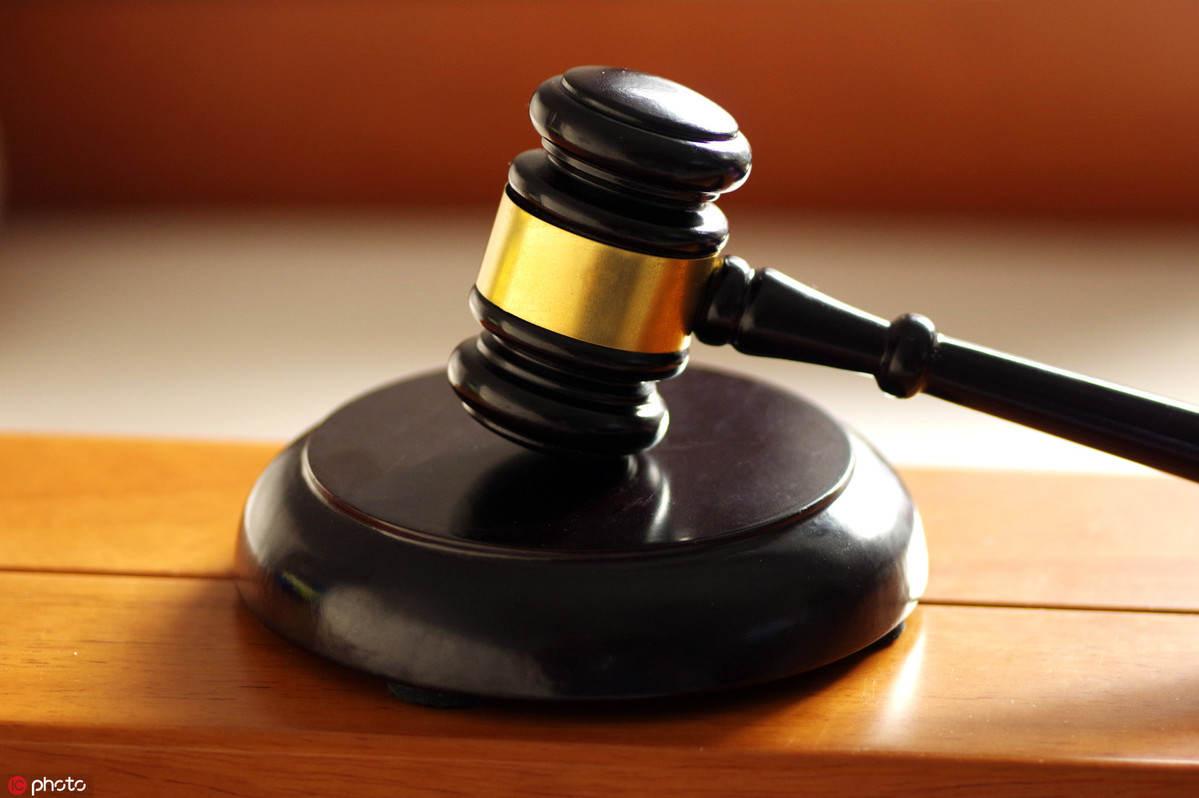 Oversight must be strengthened as several have been investigated this year
The supervision of officials needs to be increased both before and after they leave office to prevent them from committing corruption after retirement, experts said.
Several officials have been placed under investigation following retirement in the first seven months of this year alone.
Apart from corruption committed during their tenure, they have also capitalized on their influence to seek personal gain, according to the Communist Party of China Central Commission for Discipline Inspection and the National Commission of Supervision.
Retirement does not mean that officials are no longer subject to regulation as Party discipline and national law still have powerful oversight, said Zhuang Deshui, deputy head of the Clean Government Research Center at Peking University.
"Retired officials often take advantage of people they promoted, or of the influence and relationships they formed during their previous positions, to seek profit," he said.
Some may even make promises to certain people while they are in office and then fulfill those promises after retirement, a practice more subtle and more abominable than corruption in sitting officials, he said.
For instance, Liu Jifu, the former Party chief and head of the former Jiangxi provincial department of land and resources, which was later regrouped as Jiangxi Provincial Natural Resources Department, was placed under investigation after 10 years in retirement.
The 73-year-old native of Jiangxi started working in 1968. He retired in August 2011, and was placed under investigation in October 2021. In August, Liu was sentenced to 11 years in prison and fined 2 million yuan ($296,000) for taking bribes and using his influence improperly.
According to Nanchang Intermediate People's Court in Jiangxi, from 1998 to 2021, Liu capitalized on his positions as mayor and Party chief of Jiujiang, Party chief and head of the department of land and resources, and the influence gained from these positions to help companies and individuals with land sales, undertake engineering projects and change jobs. In return, he accepted about 35.6 million yuan in bribes.
Yang Weidong, a law professor at the China University of Political Science and Law, said that retired officials using their influence to seek personal gain could affect the normal performance of government.
This type of corruption is similar to the corruption committed by officials still in office. The process is more concealed and its negative impact is even worse, Yang said.
"Once a retired official helps with something, it creates a public impression that officials wield great power and can still play a major role even after retirement, which will lead to people negatively evaluating officials," he said.
"At the same time, it will send a message to the group seeking help that some retired officials can help them accomplish certain things, and people will turn to those officials for help through different means."
However, in practice, retired officials have no power and cannot carry out requests themselves, they often resort to people they knew before, and then affect the normal exercise of public power through bribery or through manipulating relationships, he said.
Between 2017 and 2021, Liu made use of his influence and sought help from some civil servants still in service to help individuals and companies with things like construction projects, employment and securing bank loans. He received 5.53 million yuan in return.
Some officials who have worked in leading positions or important departments for a long time have schemed incessantly to form networks, by promoting people with whom they have close relationships or leveraging relatives, friends and classmates and ties of marriage, as they prepare for retirement, Yang said.
"In this context, although the official retires, they can continue to use these resources, as long as the networks or people they have promoted remain in place, which can lead to great damage to public power and credibility," he said.
Intensified supervision
To prevent the conflict between private interest and public responsibility among leading cadres, the Civil Servant Law stipulates that civil servants at the leading official level or those above the division-level, who resign from office or retire, may not be hired by a company or other for-profit organization or engage in profit-making activities that are directly connected to their previous positions within a period of three years. The time limit for other civil servants is two years.
Judging by the anti-corruption drives in recent years, oversight of retired officials has become increasingly strict. Meanwhile, the handling of retired officials involved in corruption is predicated strictly in accordance with the severity and impact of their involvement, and where criminal punishment is warranted, it is given without leniency, Yang said.
The existence of corruption by retired officials shows that the current system of prevention and of strengthening the supervision of retired personnel needs further improvement, Yang said.
In May, the general office of the CPC Central Committee issued a document on strengthening Party building among retired cadres.
It said that retired cadres and Party members, especially those who have served in leading positions, must strictly abide by the rules and may not take advantage of their original power or positions to seek benefit for themselves or others.
Zhuang said that some officials take up positions in social organizations or associations after leaving office or retiring and that the oversight of retired officials is relatively looser than on those still in office.
This may create opportunities for retired officials to use their influence to seek personal gain or help relatives and others to profit, he said.
"Supervision should be intensified before retirement, as many corrupt retired officials were already involved in corruption while they were in office. We cannot wait for years after they retire to impose penalties," Zhuang said.
In addition to strengthening Party education, supervisory authorities may consider extending the time limit for the retired officials to engage in business, or apply the regulations for sitting officials to retired officials, he said.
"Technology such as big data can also be used to check whether they use their power or influence to seek benefit for their families or relatives, and ensure that officials don't dare to, are unable to, and have no desire to commit corruption," he said.