Pediatric intensive care expert devoted to saving children's lives for over 3 decades
Share - WeChat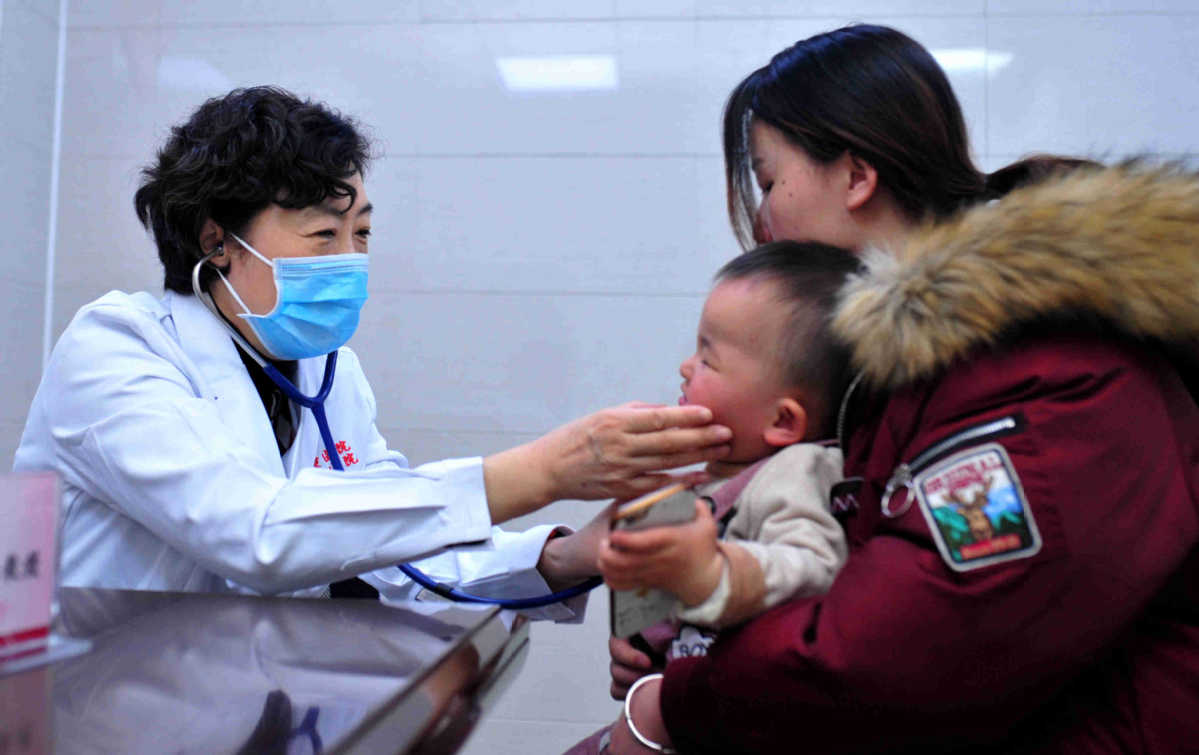 Qian Suyun, a pediatric intensive care expert, has been working to save children's lives for more than 30 years, which has reflected her passion and love for, as well as deep exploration of, her profession.
Qian, 59, director of the Pediatric Intensive Care Unit at Beijing Children's Hospital of Capital Medical University, is a delegate to the upcoming 20th National Congress of the Communist Party of China, which is proposed to be convened in Beijing on Oct 16.
As a pediatric critical care medical expert of the National Health Commission and a member of the national influenza medical treatment expert group, she has been among the first sent to disaster and epidemic areas many times.
Qian took the college entrance examination in 1997 and applied for a medical major. After graduation, she found an interest in pediatrics, which has since become her lifelong focus.
"She never compromises, as long as something is beneficial to her patients," said Wang Quan, an associate chief physician and Qian's first graduate student. "She always chooses the best for her patients, even if she might face risks."
In 2006, a 6-year-old was sent to the emergency department for treatment of an abdominal disease and suddenly began convulsing after an infusion. The child needed to be connected to a ventilator after suffering a cerebral hernia.
Qian proposed to do a brain CT scan, in which case the child would have to be temporarily disconnected from the ventilator, which would be risky.
However, she insisted on her treatment strategy, although the child's parents disagreed, saying that she would take full responsibility if anything bad happened.
The scan found that the child had a brain tumor. The risky CT examination made the diagnosis clear and made it possible for the young patient to get proper treatment.
"The major of pediatric critical care is highly risky and intense, since children's conditions change rapidly. Only by working hard and never giving up can we bear the responsibility," she said.
In addition to her outstanding medical skills, Qian has a very kind heart.
For patients who are poor or lack the confidence to continue treatment, Qian always insists on helping them through various means.
Earlier this year, a 13-year-old child was diagnosed with Fabry disease, an inherited disorder that results from the buildup of a type of fat in the body's cells and can cause a wide range of symptoms. The cost of follow-up treatment and medicine was a heavy burden on the family, who lived in remote rural mountains, although health insurance covered part of the cost.
Qian not only provided the medical service, but also provided psychological counseling, cooperating with social service departments, and applied for funding from various organizations to help the patient.
As a result, the patient was able to continue treatment. Qian even contacted the local medical department to secure follow-up treatment when the patient returned home. The child has since returned to school.
"It is the happiest moment as a doctor when I see my patients get back to their normal lives," Qian said.
In the pediatric intensive care unit where Qian works, there are various cartoons on the walls. These add brightness and warmth for children in critical condition and their families.
Qian said that in the future, the intensive care unit will offer more beds for patients and attract more talent to further strengthen the available professional medical services.
"At that time, even more children will go home healthy after recovery, with smiles on their faces," she added.
Yao Yuxin contributed to this story.