China expects bumper grain harvest this year
Share - WeChat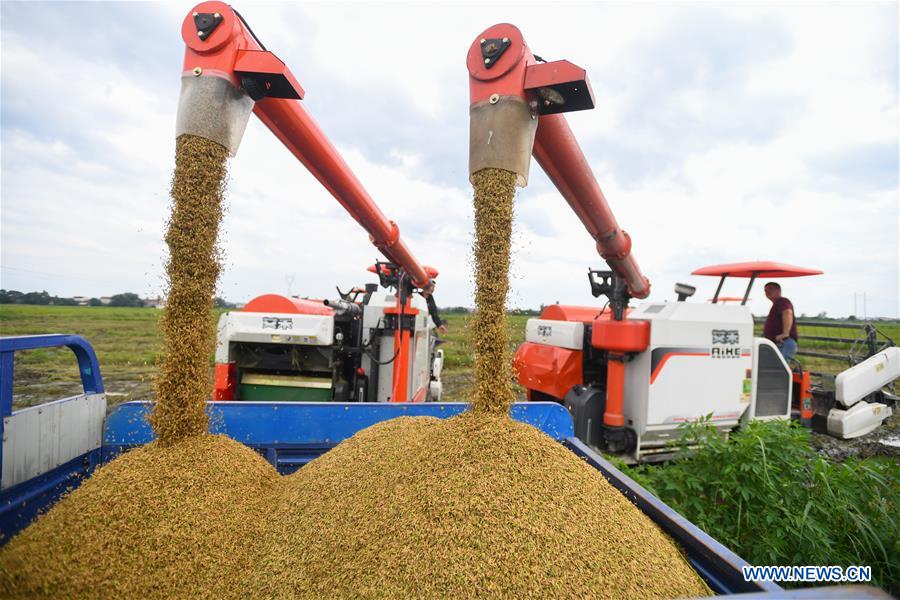 China is expected to see a bumper grain harvest this year despite the impact of rare rain last autumn and severe drought in southern areas, which has contributed to the global food security, Minister of Agriculture and Rural Affairs Tang Renjian said on Wednesday at the Agriculture Ministers Meeting of the G20 in Bali, Indonesia.
China has built 60 million hectares of high quality farmland with stable yields, and the general mechanization rates during productions of three staple foods has exceeded 85 percent, Tang said.
The use of chemical fertilizers and pesticides has been reduced for five consecutive years in China, and 46 percent of major crop diseases and pests have been prevented and controlled in environmentally friendly ways.
Tang called for cooperation among G20 countries in promoting the sustainable transition of the food system, focusing on increasing the grain production capacity and enhancing scientific and technological innovation in agriculture.
He also underscored the sustainable use of resources, scientific fertilization and water-saving irrigation, while helping developing countries improve green agriculture.
Vice-Minister Ma Youxiang calls on major grain exporting countries to actively fulfill their international responsibilities and reduce export restrictions to relieve constraints of market supply.