Mainland experts willing to aid ailing panda in Taiwan
Share - WeChat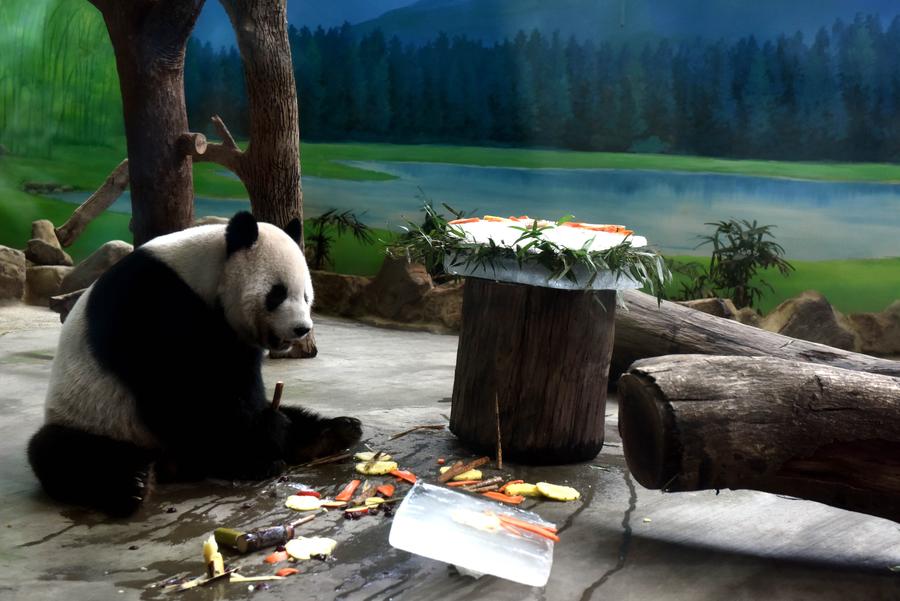 Experts on the Chinese mainland are willing to provide technical support and assistance for the treatment of a giant panda at the Taipei Zoo that recently fell ill, a mainland spokeswoman said Wednesday.
The 18-year-old panda named Tuan Tuan, one of two giant pandas that were gifted by the mainland to Taiwan in 2008, is suspected to have suffered seizures recently, arousing concerns on both sides of the Taiwan Straits.
Zhu Fenglian, the spokeswoman for the State Council's Taiwan Affairs Office, said at a news conference in Beijing that the Taipei Zoo notified the Giant Panda Protection Research Center in Chengdu, Sichuan province, of Tuan Tuan's condition.
Experts from the mainland were very concerned and expressed their willingness to provide technical support and assistance in specialized fields for his treatment, Zhu said, adding that her office was also willing to help.
Tuan Tuan and his mate, Yuan Yuan, have been popular among Taiwan compatriots, especially children, since they arrived at the Taipei Zoo in 2008. They have had two cubs, one in 2013 and another in 2020, Zhu said.
"We hope Tuan Tuan will recover soon and continue to greet people in Taiwan," she said.