Dalian taps nuclear energy for heating
Share - WeChat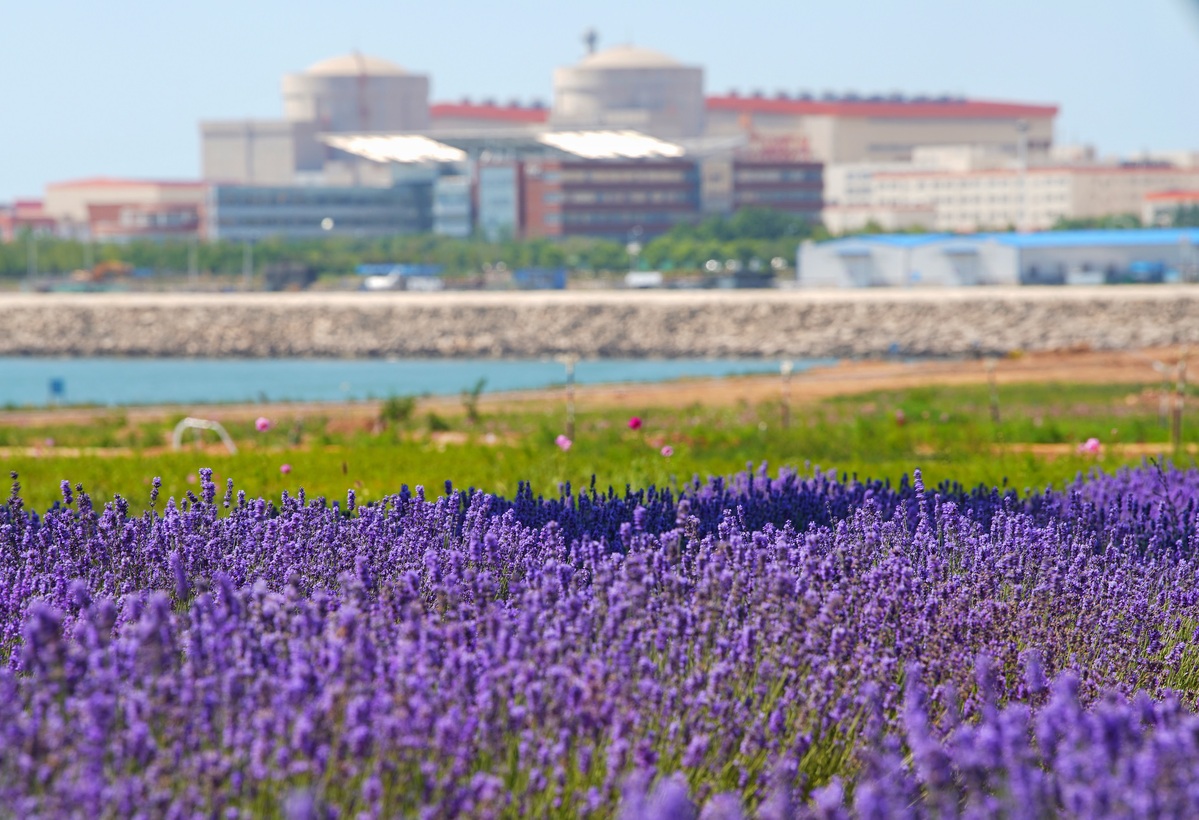 An 8.8-kilometer main heating pipeline stretches from the Hongyanhe Nuclear Power Station to local residents' houses in Wafangdian of Dalian, Liaoning province.
Northeast China's first commercial nuclear heating project is under construction and will serve residents during this winter's heating period. With a planned heating area of 242,400 square meters, it is expected to replace the 12 existing small boilers in Hongyanhe town.
"The project will reduce coal consumption by 12,100 metric tons annually, and cut emissions of carbon dioxide by 14,000 tons, dust by 209 tons, sulfur dioxide by 60 tons and nitrogen oxide by 85 tons," said Wang Jianguo, an engineer from the nuclear power plant.
With a total installed capacity of 6.7 million kilowatts, the Hongyanhe nuclear power plant is the largest operating nuclear power plant in China and the third largest in the world.
Local residents have applauded the new project, saying it's safer, cleaner and more convenient.
"In addition to replacing the 12 boilers, it also makes the coal stoves in villagers' houses useless," said Li Yong, a villager in Hongyanhe.
"This winter, we won't need to worry about the dust, the risk of carbon monoxide poisoning, nor enduring a cold night because most of us are reluctant to get up and add coal to the stove," he said.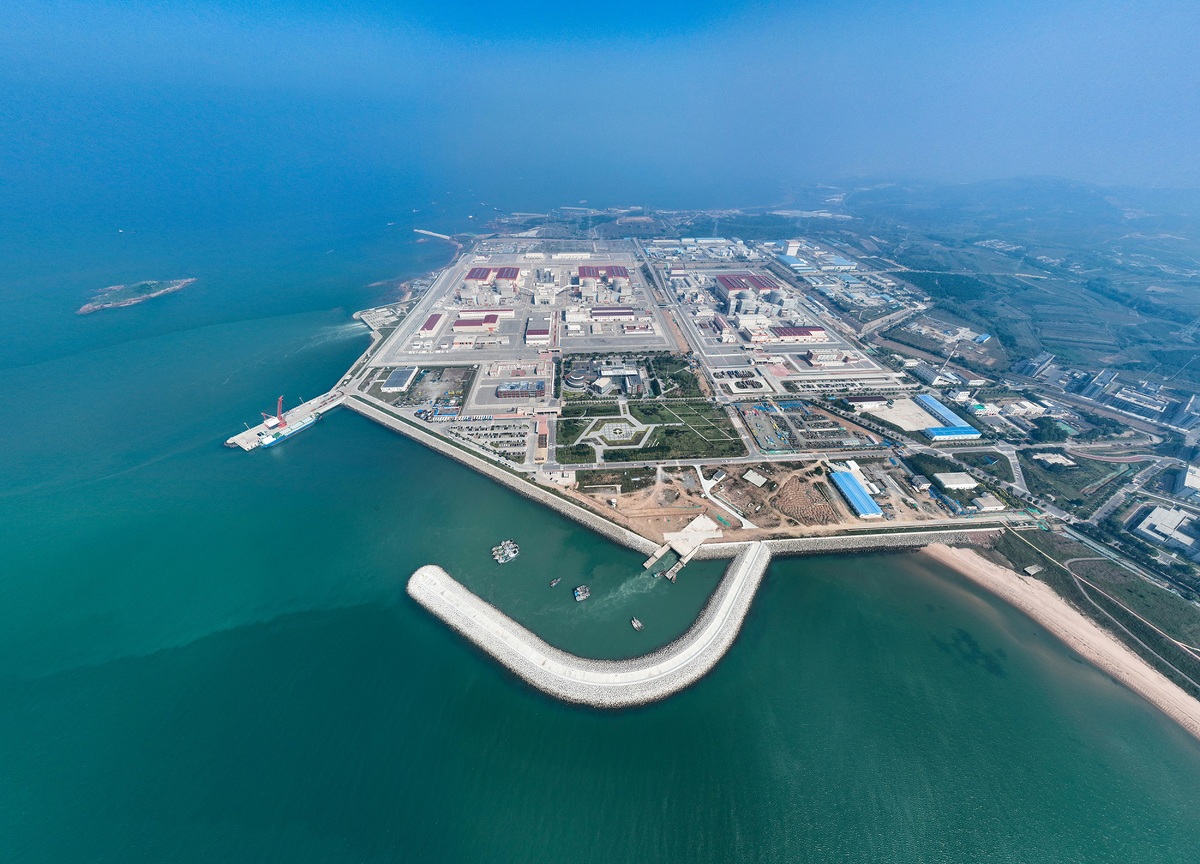 Li said the cost is also cheaper than coal. Last year, his family used eight tons of coal and spent about 16,000 yuan ($2,200). This year, the heating cost for their house of 400 sq m will be 11,000 yuan.
With a total investment of 7.18 billion yuan, the heating project is being implemented by Liaoning Hongyanhe Nuclear Power and State Power Investment Northeast Electric Power.
"Using heat generated by the nuclear power plant is safe, reliable and stable. It boasts obvious market potential. We will provide heating to more areas according to the unified plan," said Sui Hongfei, deputy director of the development and reform bureau of Wafangdian.
In recent years, Hongyanhe nuclear power plant has been committed to researching and promoting nuclear heating, according to Liao Weiming, the company's general manager.
"We will continue to strengthen cooperation with relevant parties, explore the feasibility of nuclear energy heating in more fields and wider ranges, and make greater contributions to the country's carbon peak and neutrality goals," said Liao.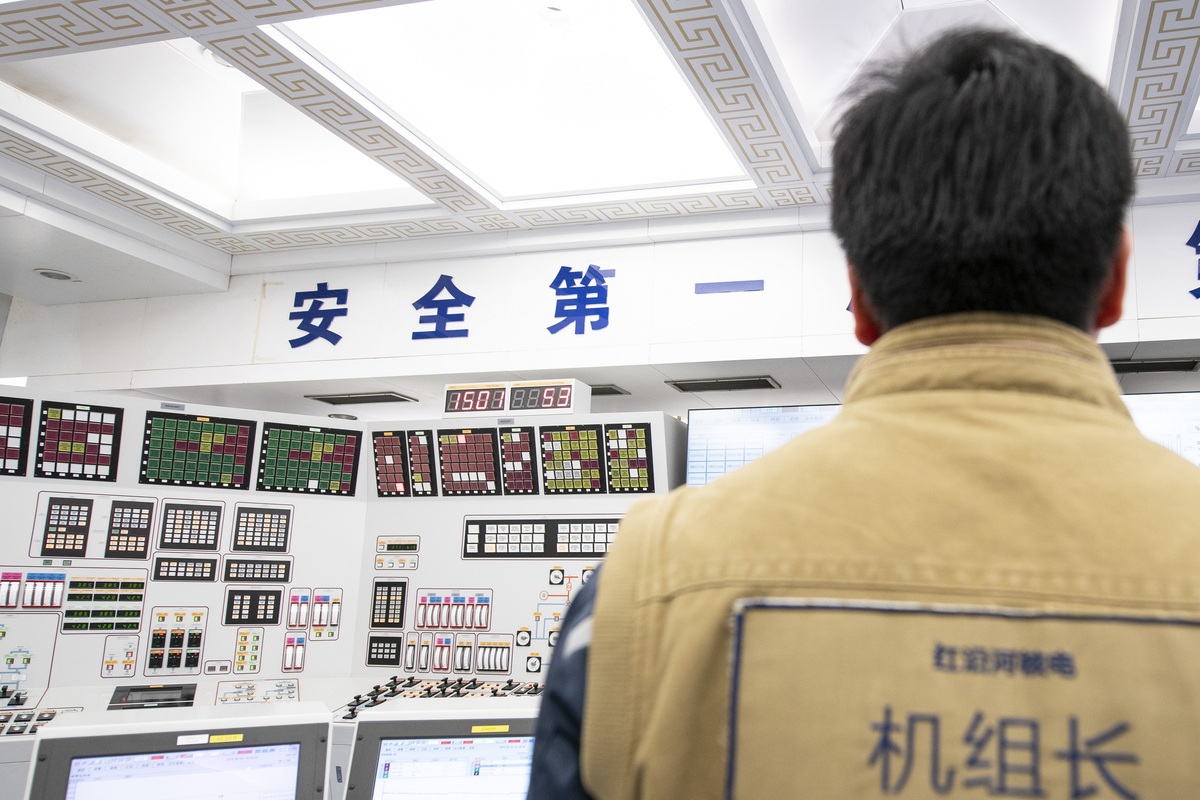 The Hongyanhe Nuclear Power Station, the first nuclear power plant in Northeast China, became fully operational on June 23 with its sixth generating unit ready for commercial operation.
It is also the largest electric energy investment project in the region, with a total investment of nearly 90 billion yuan.
With all six units fully operational, the plant can generate 48 billion kilowatt-hours of electricity a year, accounting for approximately 20 percent of electricity consumption in Liaoning province.
It could save nearly 15 million tons of coal consumption and reduce carbon dioxide emissions by nearly 40 million tons a year, equivalent to planting more than 100,000 hectares of trees.