Distressing times
Share - WeChat COVID-19 has created a mental health crisis among Hong Kong people, with more workers getting stressed. Experts are worried, urging employers to offer their staff adequate and professional counseling services. Ao Yulu reports from Hong Kong.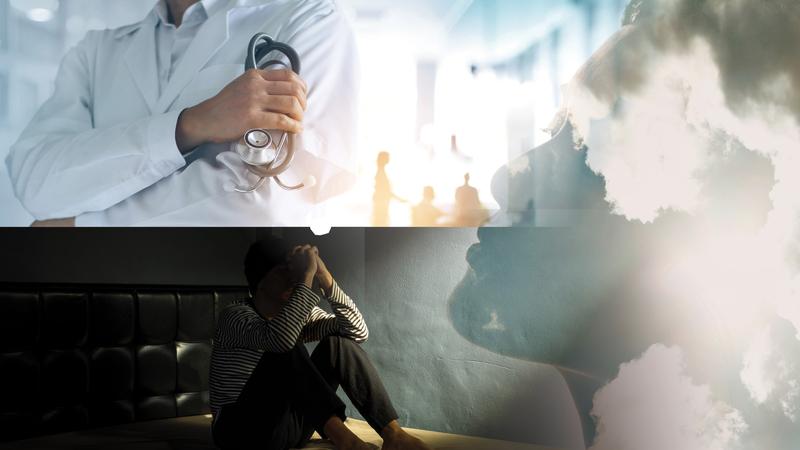 Having been haunted by the thought of suicide for several days, Eunice Yang registered for a therapy service via the company she worked for as an intern. Overwhelmed by anxiety and pressure of workloads, the young graduate who was struggling to secure a full-time job offer noticed the warning signal of her mental problem and sought help.
But the therapy service her employer had purchased from a third party failed to be promptly delivered. "I was on the brink of committing suicide, but the earliest counseling session I could join would be the next workday evening," recalls Yang.
The lengthy wait was depressing as it required her to fill a self-assessment form before the therapy could start. "But it's hard for someone in such a situation to gauge the degree of his or her mental stress," she says.
Yang is among a growing number of workers in Hong Kong who are plagued by mental health problems and desperate to seek professional and effective solutions.
According to a report cited by Mind HK - a local mental health charity group - one in every four workers in Hong Kong had symptoms of depression and anxiety, with 18 percent of them requiring psychological treatment. However, 73 percent of Hong Kong adults in a survey conducted by the group in 2018 said they were unaware of any mental health support programs provided by their employers.
The situation seems to have worsened following the COVID-19 outbreak in early 2020. Research by the University of Hong Kong shows that the pandemic has spawned a mental health crisis, with the stress levels of local residents having jumped by more than 28 percent, the prevalence of anxiety having exceeded 42 percent, and symptoms of depression and unhappiness having doubled during the pandemic, compared with 2016 and 2017.