In his students' silent world, teacher makes a difference
Share - WeChat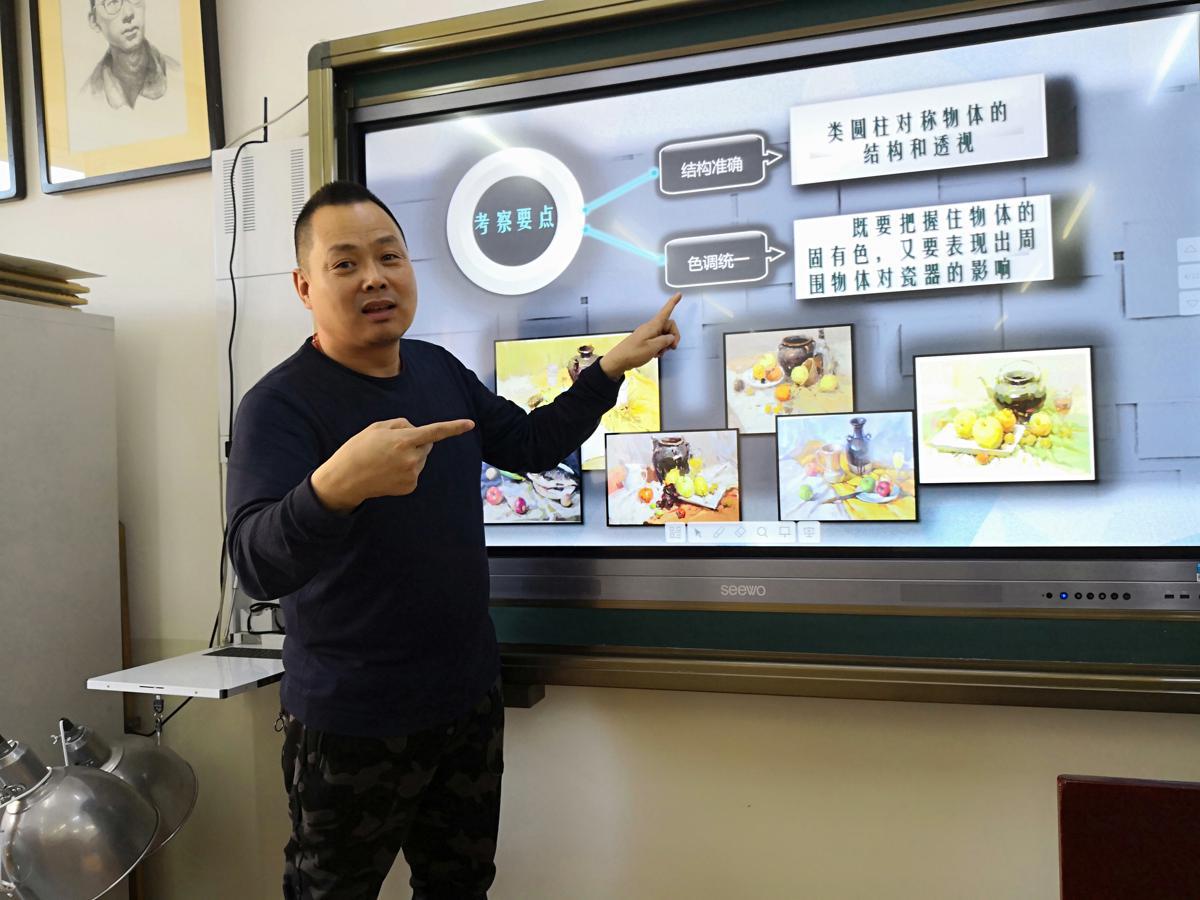 Over the past 26 years, Wang Huawen has taught more than 600 students with hearing impairments. More than 500 of them have been admitted to different colleges since he became an art teacher in the Special Education Experimental School of Jilin city, Jilin province, in 1996.
Born to a rural family in Jilin's Panshi in 1968, Wang has lived in a world of silence since he was 7, when medicine he was taking caused irreparable damage to his hearing.
"At the beginning, my parents had to speak quite slowly to me to help me understand them by reading their lips," he said. "At the age of 8, I entered a special education school in Panshi, where I began to learn sign language."
In 1989, Wang entered the Special Education Experimental School of Jilin, a secondary vocational school.
"Thanks to my parents' support and encouragement, I could continue my studies," he said. "When I entered the school, I was uncertain what to choose as a major. They suggested that I should choose art when they found I showed interest on it."
He studied hard at the school and logged excellent academic performance during the four years of study at the school. In 1993, he was admitted to the College of Special Education of Changchun University to study arts and crafts design.
After graduation in 1996, Wang returned to his alma mater and became an art teacher.
He was appointed to conduct three courses — drawing, sketching and color for senior students preparing for the gaokao, the national college entrance examination.
"As an art major, I had little experience as a teacher, so I had to constantly research and explore teaching methods," he said. "Fortunately, I had smooth communication with my students, especially with the paint brush as a bridge."
To help students understand him better, Wang always explains with rich and exaggerated expressions in class.
"Like me, they are living in a world of silence, I hope to give them more color," he said.
Wang's excellent teaching achievements also attracted students from other regions, including the provinces of Yunnan, Guizhou, Gansu and the Inner Mongolia autonomous region.
"With great changes in society, disabled people now have higher requirements for life and spiritual pursuits," he said. "I hope that all my students can change their fate through hard work like me and gain a foothold in the society with the skills they learned."
Zhang Siyu contributed to this story.