Shenzhou crew to conduct second spacewalk
Share - WeChat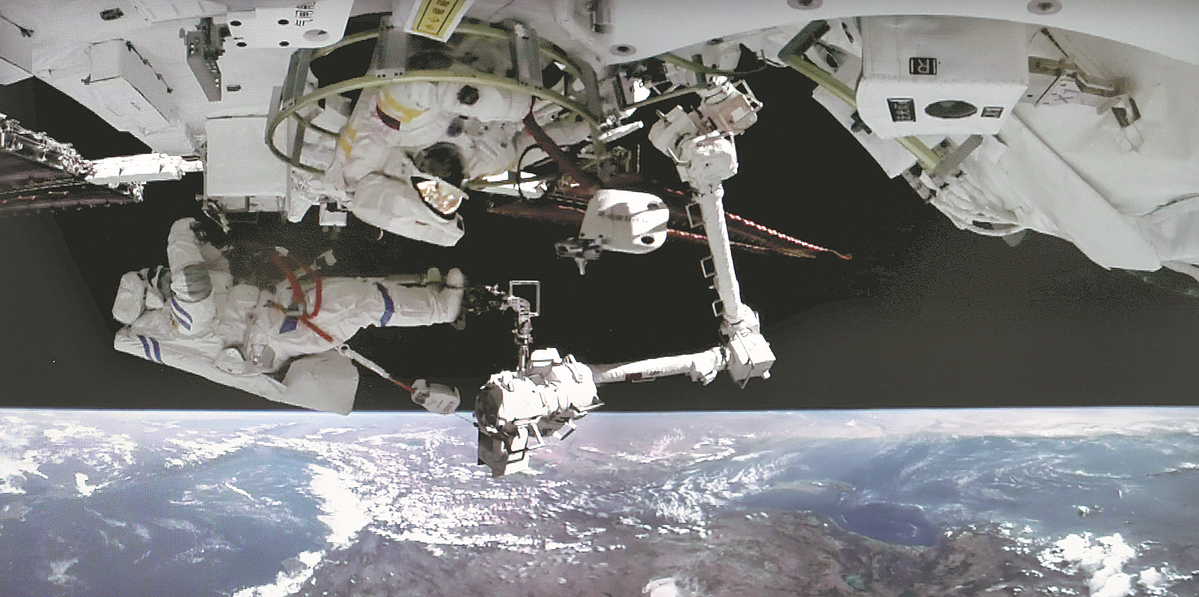 Chinese astronauts on the Shenzhou XIV mission are scheduled to carry out their second spacewalk in the coming days, according to the China Manned Space Agency.
The agency said in a brief news release on Friday that the crew members - mission commander Senior Colonel Chen Dong, Senior Colonel Liu Yang and Senior Colonel Cai Xuzhe – are in good health, and the Tiangong space station has been operating well. All necessary preparations have been made for the spacewalk, it noted.
The agency did not give information about the exact time of the spacewalk or who will participate in it.
Chen and Liu conducted the Shenzhou XIV mission's first spacewalk on Sept 1, working six hours outside the Tiangong station. Cai stayed inside the station to support their operations.
That was the first time for astronauts to use the Wentian space lab's airlock cabin to carry out a spacewalk.
Crew members of previous flights used the airlock cabin on the Tianhe core module to support spacewalks.
Chen and his teammates have spent 103 days in orbit and have conducted a series of tasks such as installing new device outside the station, testing equipment and conducting scientific experiments, said the space agency.
The crew arrived at Tiangong on the evening of June 5, several hours after their spacecraft was launched from the Jiuquan Satellite Launch Center in the northwestern Gobi Desert.
They are scheduled to stay at the station, orbiting 400 kilometers above the Earth, for six months to monitor the planned assembly of the colossal outpost.
Shenzhou XIV is the sixth spacecraft to visit Tiangong and the third crewed ship to transport astronauts to the outpost.
Currently, Tiangong consists of the Tianhe core module, the Tianzhou 4 cargo ship, the Shenzhou XIV spacecraft, and the Wentian space lab, which was launched in late July.