Visits highlight shared principles, experts say
Share - WeChat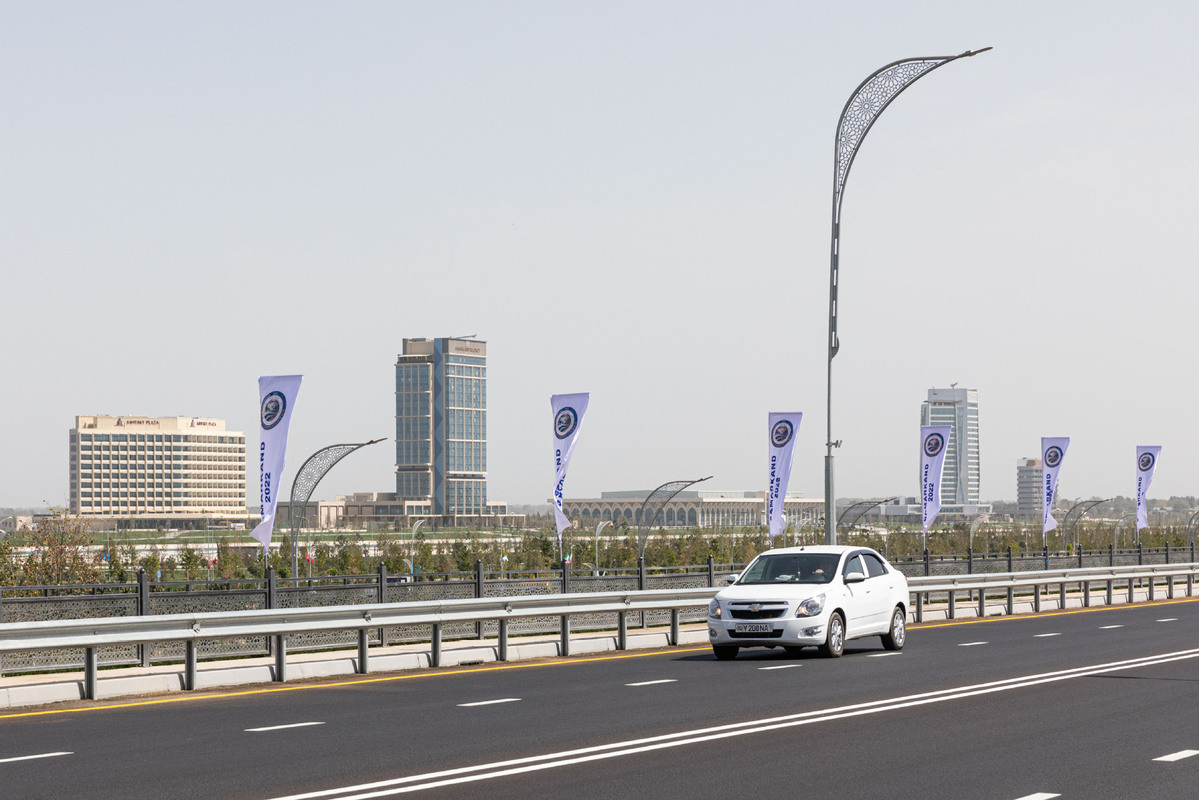 President Xi Jinping's visits to two Central Asian countries and attendance at the Shanghai Cooperation Organization Summit highlight China's emphasis on good neighborliness and the global community's common and inclusive security, analysts in Asia have said.
Mustafa Hyder Sayed, executive director of the Islamabad-based think tank Pakistan-China Institute, said Xi's remarks during his visits to Kazakhstan and Uzbekistan call for a coordinated, cooperative and collective approach to shared security and a more stable future while meeting the challenges of the post-pandemic world order.
The expert pointed to the Global Security Initiative that Xi has proposed as a great example of multilateral cooperation among all stakeholders, including Kazakhstan and Uzbekistan, which are important participants in the Belt and Road Initiative. They are also neighbors of China, are close to Pakistan and play pivotal roles in Central Asia.
"Inclusive security is based on the principles of mutual respect and cooperation," Sayed said.
"It is the need of the hour at a time when there are transnational security challenges that are borderless and faceless and transcend cultures, geography and ethnicities."
He added that taking approaches that are long-term, sustainable and inclusive, and account for all stakeholders' interests is the only way forward for a prosperous, peaceful and better tomorrow.
"As the pandemic goes away slowly and gradually, I think the multilateralism championed by President Xi will prevail over bloc politics and the new Cold War mentality, because all countries, particularly those in the Global South, realize that the future lies in cooperation-not confrontation," Sayed said.
The SCO Summit opened in Samarkand with hope and optimism on Thursday, said Karori Singh, emeritus fellow and former director of the South Asia Studies Center at India's University of Rajasthan.
"The SCO is not intended to enforce uniformity of development paths, governance patterns or security perceptions and it recognizes cultural plurality, whereas the G7 and NATO are organizations compelling uniformity, which implies Western unilateralism," he said.
China collaborates closely with Kazakhstan and other Central Asian countries to help ensure stability, said Carnegie Endowment for International Peace fellow Temur Umarov. Chinese relations with Kazakhstan and other Central Asian countries also center on ensuring security and stability in the face of regional terrorism threats.
Arhama Siddiqa, a research fellow at the Pakistani Institute of Strategic Studies, Islamabad, pointed to the significance of this year's SCO meeting. It is the first in-person meeting since the COVID pandemic began, she said. And the fact that Xi chose the SCO Summit for his first international trip since the outbreak shows how much importance he places on the organization and Kazakhstan, as well as to global infrastructure development, connectivity and trade.
"Kazakhstan was where the Belt and Road Initiative was officially announced back in 2013. So this is also a way to highlight his multibillion-dollar connectivity plan, especially ahead of a major meeting of the Communist Party of China," she said, referring to the upcoming 20th National Congress of the CPC.
"It also reaffirms the importance of China, as evidenced by how President Xi Jinping received the Order of the Golden Eagle from Kazakh President Kassym-Jomart Tokayev ahead of the SCO meeting."
Deniz Istikbal, an economic researcher at the Foundation for Political, Economic and Social Research in Turkiye, said the SCO serves an important position at the regional and global levels.
"As President Xi emphasized, the SCO is among the building blocks of regional development and cooperation," he said.
The SCO is linked to China's investment, credit and foreign trade policies and contributes to Asia's global influence, he said.
"The volume of foreign trade and investment between member countries is among the important manifestations of this," Istikbal said.
"As a result, the SCO is of critical importance for maintaining regional peace, preventing external influences on the continent and (building) a multipolar world order," he added.