It's hard and cold up north, but teacher keeps going
Share - WeChat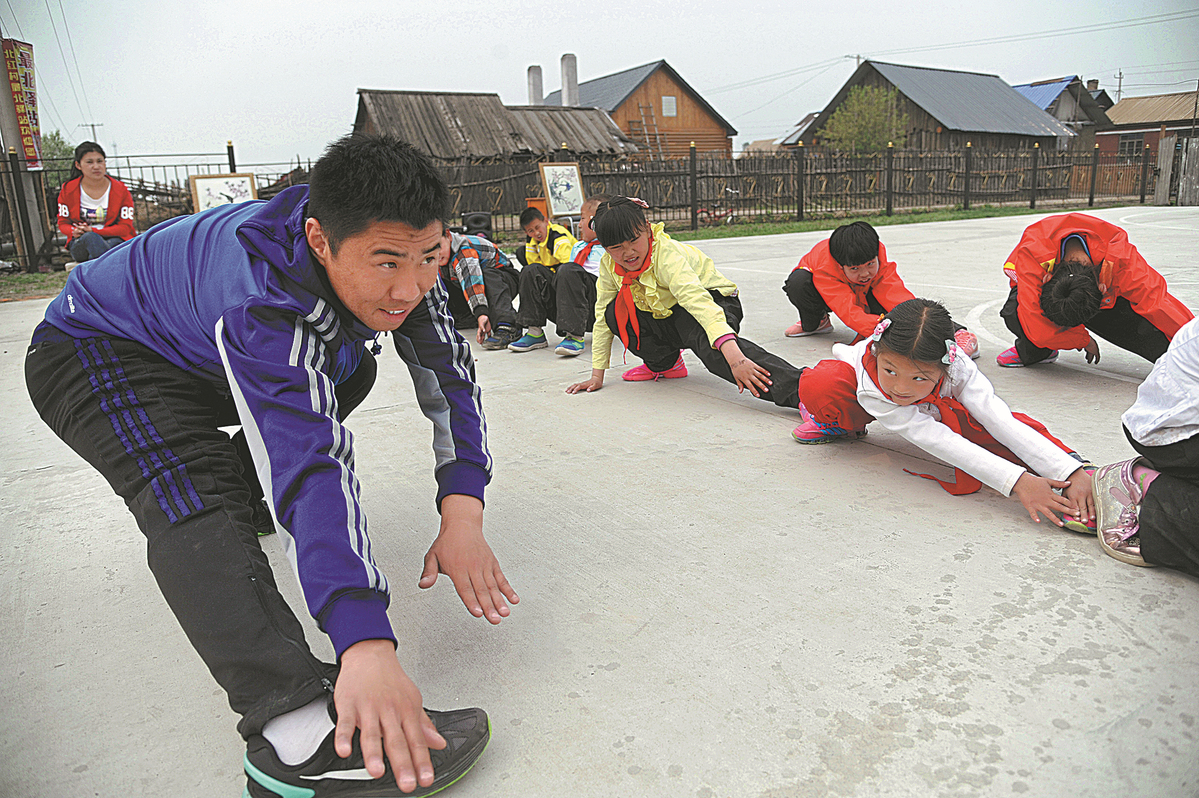 In remote Beihong village, classes may be small but impact on students is enormous
In the past 13 years, Wang Zhonglei has taught 42 students at the Hope Primary School in Beihong village in China's northernmost city of Mohe in Heilongjiang province.
That might be a small number for most teachers, but Wang has been working hard to make sure that none of the village children drop out of school.
The 35-year-old became a teacher after graduating from the Qiqihar Teachers College in 2009.
The small, remote settlement of Beihong where he teaches is about 130 kilometers from downtown Mohe, and is home to around 350 residents.
Located on the Heilong River, the third longest river in China and the longest border waterway in the world, Beihong is on the border with Russia. Mohe is the coldest city in China and registered a record low temperature of -52.3 C in 1956.
As a physical education graduate, Wang had several offers of employment, including becoming the coach of a roller skating club, a PE teacher at a secondary technical school, and a rural teacher in Beihong.
"I was born on a forestry farm in the Greater Hinggan Mountains and I got a good education and help from my teachers," he said, "so, I chose to be a teacher like them."
As he had grown up in the countryside, Wang felt that he would quickly adapt to teaching in a rural setting.
Still, it took him nearly seven hours to get from Mohe to Beihong when he traveled to the village in Dec 2009 for the first time.
"I was a little nervous on the pickup truck as it drove along a snow-covered gravel road," he said. "We had to get out to clean the snow away from the road or push the truck when it got stuck."