It's hard and cold up north, but teacher keeps going
Share - WeChat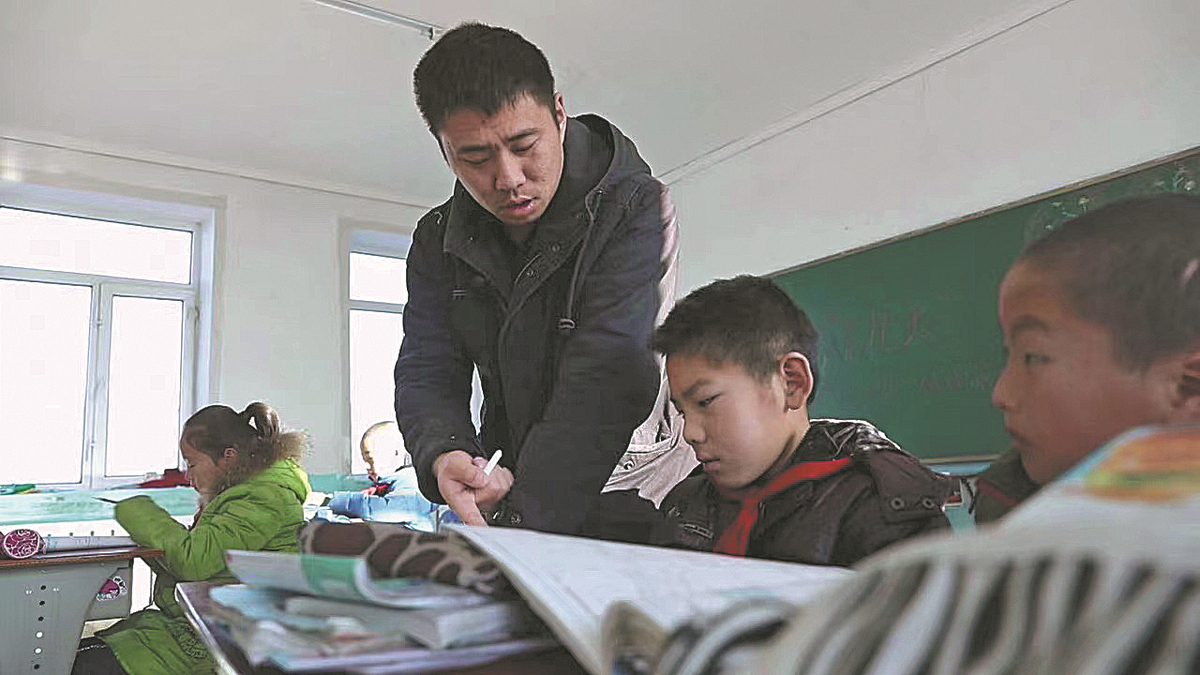 When he finally arrived in the village that night, he was unable to call his parents to say that he'd arrived safely due to a sudden power cut, which affected the cellphone signals.
"I was regretting my decision a bit and wondered whether I would be able to keep working in a village I didn't know anything about," he said. "But, when I opened my door the next morning, there were four children waiting outside with food for me."
Over the next few days, the villagers invited him to dine in their homes and helped him get things done.
"They were also concerned about how long I would stay in the village," he said. "I felt really welcomed and a strong responsibility to do my best."
Until 2012, the village only got three hours of electricity a day.
"I had to take advantage of those three hours to watch teaching tutorials by well-known, experienced teachers," he said. "I also bought a rechargeable desk lamp, which I used during courses when the power was off."
"There were never more than 15 students and at times, there were as few as four," he said.
"However, I kept working to understand and address their individual needs and make use of new teaching methods."
Initially teaching PE, Chinese and math, Wang also began to teach additional courses, including moral education and calligraphy, and later extended school hours during the farming season to help parents by taking care of their children at school.
"I noticed that the students were very interested in what was happening outside the village," he said. "To allow them to learn about the country and the wider world, I made a library in an empty classroom with donated books."
Over the years, Wang has won many honors, including being named a National Excellent Teacher, a Provincial Labor Model and receiving the China Youth May 4 Medal, the highest honor awarded to young people.
"It is hard sometimes and there is still a long way to go, but I do not regret my decision," he said. "I will keep teaching my students as it makes me happy, especially when I see their futures becoming brighter thanks to a good education."