Measures help contain new COVID outbreaks
Share - WeChat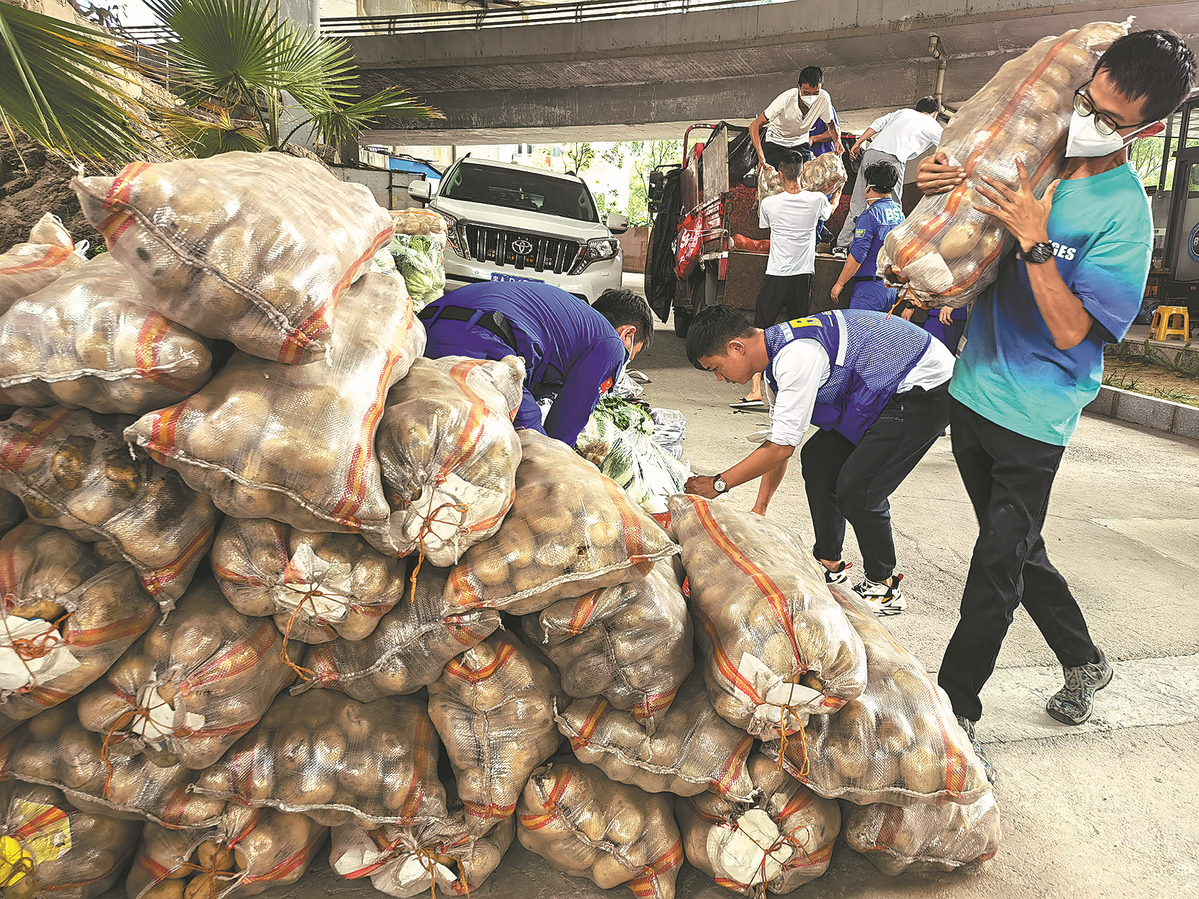 All 10 new local COVID-19 infection cases reported in Beijing on Saturday came from two universities in the municipality, with three schools already involved in the latest outbreak, the Beijing Municipal Health Commission said on Sunday morning.
They included nine from Communications University of China and one from the Changping campus of the Beijing University of Chemical Technology.
Nine of them had been put under quarantine when they tested positive and one tested positive at a fever clinic, according to the commission.
Since Sept 5, three schools, including the two universities and the High School Affiliated with Minzu University of China, have reported infections involving the districts of Changping, Haidian and Chaoyang.
As people celebrate the three-day Mid-Autumn Festival holiday, the commission urged people to take two nucleic acid tests in three days after they return or come to Beijing.
Meanwhile, Guiyang, Guizhou province, reported 116 new local infections, 115 of which were asymptomatic carriers, on Saturday, according to the city's health bureau. Guizhou province reported 124 infection cases on that day.
With at least three rounds of nucleic acid testing completed in Guiyang, travel restrictions had been relaxed in many parts of the city.
However, with significant new infections in the past two days, the transmission risk still exists and epidemic control remains at a key stage.
In Sanya, a resort city in Hainan province, shops serving people's daily needs such as supermarkets and barber shops were allowed to reopen in low-risk areas starting on Sunday, including the Yalong area and the districts of Haitang and Yazhou, with a cap of half the normal number of clientele.
Bus and taxi services were restored in parts of the city, with a cap of half the normal bus passenger load, according to the city's epidemic control command. Dine-in service at restaurants remained suspended.
In the districts of Tianya and Jiyang, where bus service remained suspended, chartered buses will be arranged for people at major projects and industrial parks.
In the ongoing outbreak since Aug 1, Hainan province had reported 20,709 infection cases by Saturday. On Saturday, the province reported three cases, all in Sanya.
Since Sept 5, infections in the city had all been found among people under quarantine, Chen Xi, mayor of Sanya, said at a news conference on Sunday.
The Tibet autonomous region reported 267 new local infection cases on Saturday and 107 cases in the first 14 hours on Sunday. All the cases reported on Saturday were people under quarantine.
In Lhasa, capital of Tibet, supermarkets and pharmacies were allowed to reopen in Liuwu New Area and Lhasa Economic and Technological Development Zone starting on Sunday, with marked progress in the epidemic control.