All set for a fashion bonanza
Share - WeChat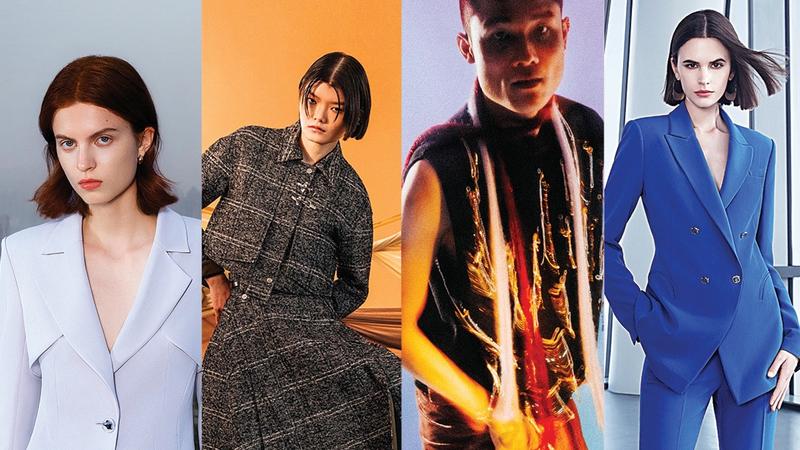 The seventh edition of Centrestage opens its doors to the Hong Kong public today, this time under the banner "Inclusion and Diversity". Sophia Chong, deputy executive director of the Hong Kong Trade Development Council, affirms that at the 2022 fashion showcase the emphasis is on "authentic self-expression, projecting a common goal of enabling everyone to express their bold imagination through beauty and aesthetics".
The event brings together more than 230 brands and designers from 15 countries and regions. Among them, Derek Chan and Mite Chan's menswear label Demo is much loved by the new generation of Hong Kong stars, including rapper Tyson Yoshi and members of the boy band Mirror. Australian actor Adam Pak is also a Demo fan.
Another noted designer to grace the event, albeit digitally, is Hideaki Shikama, founder of the label Children of the Discordance. This is his first time participating in a fashion event in Hong Kong. Part of the Centrestage Elites show, the new collection, Area Area, is "inspired by the prevailing culture between 1995 and the early 2000s in Yokohama, where I grew up", explains Shikama. The designer's eclectic, vintage-informed aesthetic is expected to strike a chord with Hong Kong audiences.
The three-day showcasing of new fashion ideas rolls out under two categories — Brand Collection Shows and Designer Collection Shows. The latter features renowned Hong Kong brands, including the city's prince of bridal couture, Victor Chan, who rose to prominence sponsoring the Miss International Hong Kong pageant.
Chan will present his vision of modern glamour. "To me, glamour is a unique choice of self-expression for everyone," he says. His upcoming collection celebrates the brand's signature elegant codes in black.
Centrestage has partnered with Fashion Farm Foundation (FFF) and CreateHK to provide a platform to local design talents. Highlights from FFF include YMDH (You Make Daddy Happy) and the Charlotte Ng Studio.
As in previous years, Centrestage is championing works by young designers, with the Hong Kong Young Fashion Designers' Contest (YDC) — established in 1977 — forming part of the program. The YDC judging panel includes stylists, buyers and editors, as well as Shikama as the VIP overseas judge. Ten shortlisted brands and designers are competing for four honors: Overall Champion, the Excellence Award, Best Visual Presentation Award and My Favourite Collection Award.
No stranger to disruptive trends, Centrestage features multiple zones showcasing exclusive phygital fashion experiences. Among these is Centreverse, a project jointly developed by Microsoft AltspaceVR and local software company Mirum. Centreverse invites visitors to create a digital avatar of themselves that they can dress up using augmented reality tools before going on to meet fellow avatars in a virtual world.
The lineup also includes a host of educational seminars on topics related to the intersection of fashion and technology, sustainability, recent developments in the metaverse, and the role of artificial intelligence in the fashion of the future.
If you go
Centrestage: Asia's Fashion Spotlight
Dates: Sept 9 to 11
Venue: Hong Kong Convention and Exhibition Centre, 1 Expo Drive, Wan Chai