Nation tightens virus control measures ahead of holidays
Share - WeChat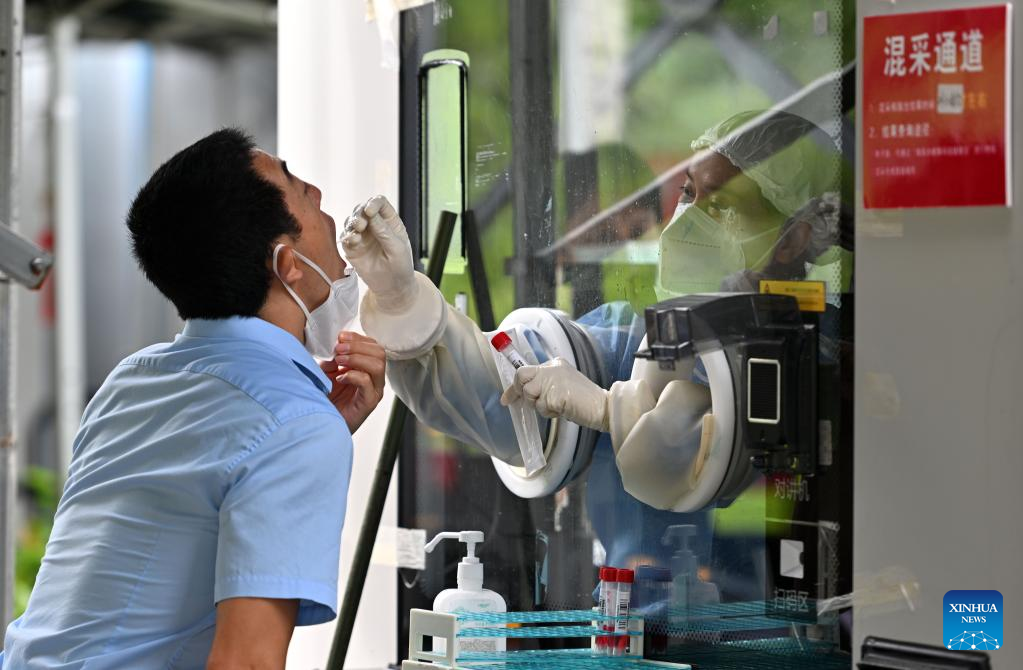 With two major national holidays on the horizon, China is advising people not to travel, to minimize the risk of spreading COVID-19. Those who wish to visit other provincial-level regions must provide negative nucleic acid test results taken within 48 hours before using public transport and to be tested again upon arrival, health officials said on Thursday.
The requirements were announced in the run-up to the three-day Mid-Autumn Festival holiday, which starts on Saturday, and the National Day holiday from Oct 1 to 7, as new cases have been reported this month in 29 provincial-level regions, the National Health Commission said.
Wu Liangyou, deputy head of the commission's Bureau of Disease Prevention and Control, said that while the outbreaks in Hainan province and the Xinjiang Uygur autonomous region are tailing off, the epidemic control situation in the Tibet autonomous region and Sichuan province remains severe despite dropping number of new cases.
The Chinese mainland reported 241 confirmed infections and 1,093 asymptomatic cases on Wednesday.
"Increasing population movement during the two major holidays will increase the risk of the spread of the virus and make the disease control situation more severe," he said.
To ensure that no major outbreaks occur during the holiday periods and to minimize the impact on people's daily lives and production, he said several new rules will be in place from Saturday to Oct 31.
People are encouraged to avoid cross-regional trips during the holidays, and those who need to travel must present negative nucleic acid test results before taking planes, trains, long-distance buses and ships, Wu said.
Meanwhile, free and fast tests should be offered for cross-provincial travelers immediately upon their arrival.
"Localities should gauge the number of people on the move and their arrival times, in order to equip sufficient testing stations and personnel at airports, train and bus stations, as well as expressway service areas and ports," he said.
Key venues, such as hotels and tourist attractions, should also ensure that all health codes are checked and all visitors present nucleic acid test results taken within 72 hours.
The number of large gatherings, such as exhibitions and performances, should be reduced, Wu added.
Zhou Min, deputy head of the emergency response office of the Ministry of Transport, said that about 24 million passenger trips are expected to be made daily during the Mid-Autumn Festival holiday, down 32 percent from last year's holiday and 53 percent from 2019.
Despite the recent complicated epidemic situation, he said, China's transport network has been functioning smoothly.
Between mid-April and the end of August, the traffic volume of trucks on highways rose by 10.1 percent. During the same period, the air cargo volume at major international airports increased by 77.3 percent and the business volume of the parcel delivery sector rose by 31.9 percent.
Meanwhile, the daily average throughput at Shanghai Port averaged at 135,000 TEU (twenty-foot equivalent units), and reached a high of 150,000 TEU in August.
Zhou said officials are strictly forbidden from shutting down transport infrastructure, restricting transport services or setting up checkpoints without authorization.
"We will continue to coordinate the allocation of supplies in virus-affected and neighboring areas, and guide the establishment of transfer hubs to ensure supplies of antivirus materials, daily necessities and key production materials," he said.