China's transportation maintains smooth operation
Share - WeChat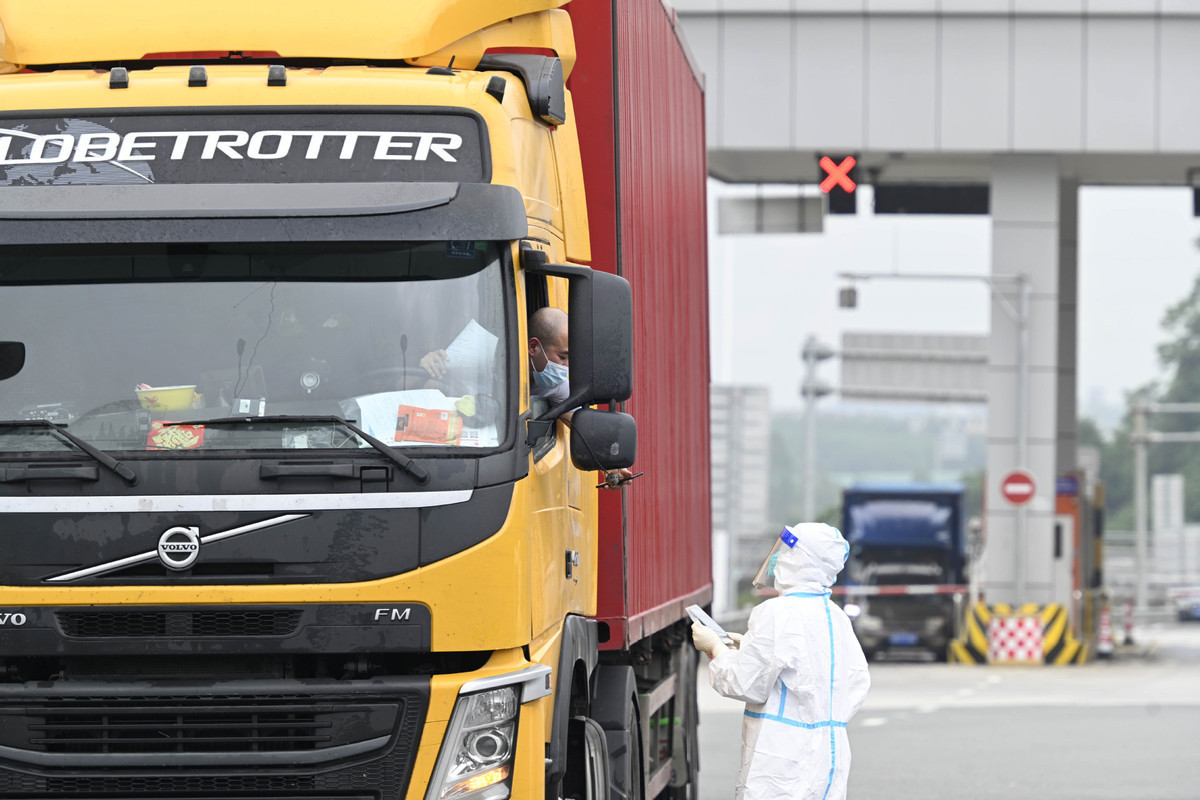 The nation's transportation is in smooth operation and the central departments have worked together to secure supplies to areas impacted by the sporadic COVID-19 outbreaks.
Zhou Min, vice-director of Emergency Department of the Ministry of Transport, said at a news conference on Thursday in Beijing that the ministry has continuously enhanced its monitoring on transportation to avoid any improper behavior including shutting down transport infrastructure without permission, putting restrictions on transport services and setting up quarantine checkpoints without authorization.
"We give specific solutions to every single problem in supplies transportation to avoid any improper restrictions or some uniform measures blocking the transport," he said.
Also, the ministry has updated guidelines and control measures against the epidemic to supervise companies in the sector and government bodies such as railway stations and airports to strictly implement these measures, which include disinfection, wearing masks, taking nucleic acid tests and vaccine injections.
He stressed that places currently experiencing the epidemic are key areas the ministry has channeled resources to in order to secure their supplies transportation.
"We've made efforts to secure smooth transportation for these places and have set up some transfer hubs to make sure that the important supplies such as protective supplies, daily supplies and production materials for the energy industry and agriculture can be safely transported," he said.
According to him, the nation's transport is so far functioning well without any toll station or services station at highway in suspension. The transport restrictions have loosened as well.
He said that by the end of August, traffic volume of trucks on highways rose by 10.1 percent from that in April. The logistics are also in recovery as the transport capacity at main international airports have increased by 77.3 percent and the parcel delivery sector rose by 31.9 percent in late August, compared with that in the middle of April.
He added the nation's key hubs have also resumed operations. For example, the daily average throughput of the Shanghai Port is 135,000 TEU (twenty foot equivalent unit) in August, which can reach a maximum of 150,000 TEU a day in a month.