Grassroots hero makes dreams come true
Share - WeChat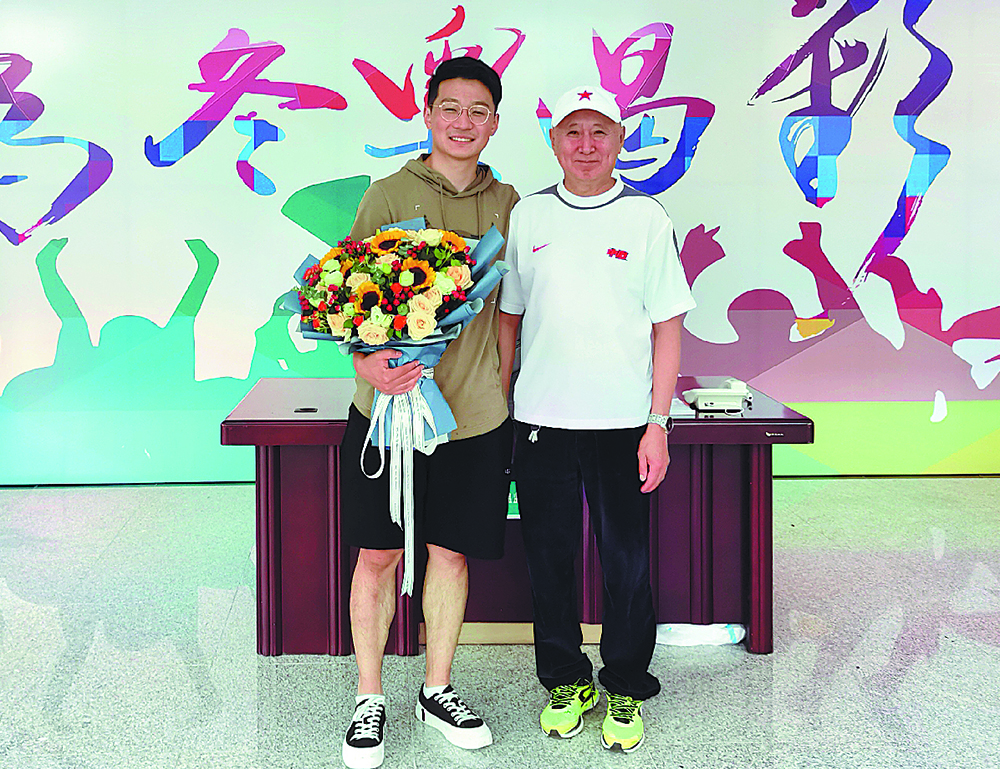 HARBIN-"I'm so proud of you!" an overjoyed Wang Beiming told Ren Ziwei after witnessing his former student race to gold at the Beijing 2022 Winter Olympics.
Grassroots coach Wang has dedicated himself to speed skating, and said: "I have focused on one thing my whole life, which only makes me happy."
At the age of 67, Wang remains as energetic as many young people-both in body and mind. His WeChat Moments are testament to his effervescent personality, with messages such as "You will win if you persevere" and "Never give up" in plentiful supply in his timeline.
Wang started skating at the age of 5 when he was given a pair of skates by chance. At the time, no one expected that skating would become his lifelong career.
Back when Wang was preparing for the university entrance exam in 1976, he encountered a group of children while skating at the former Heilongjiang Institute of Technology. These kids from Qingbin Primary School in Harbin were impressed by Wang's skills on the ice, and in turn he was glad to teach them.
Soon, they could be seen skating at the ice rink every morning. "They were my first students," Wang said.
After graduating, Wang became a physical education teacher at Qingbin Primary School. Under his guidance, Qingbin's pupils achieved good results at many provincial and municipal competitions. His excellent record earned him a chance to be a full-time coach at an amateur sports school in Harbin's Nangang district.
Beyond teaching speed skating, Wang was also a mentor for his disciples, doing everything he could to help them overcome adversity.
World Cup champion Wang Hongyang was raised in a poor family and even thought of quitting the sport. In their eight years working together, coach Wang paid for his skates, helmets and clothes.
Beijing 2022 champion Ren Ziwei, who also graduated from Qingbin Primary School, trained with Wang Beiming for many years.
After Ren was injured and twice sustained fractures in 2010 and 2011, his parents decided to put a halt to their son's skating training.
Wang called Ren's parents multiple times to persuade them to change their minds, and went to his home to conduct rehabilitation training with him.
Long-term wear and tear have taken a toll on Wang Beiming's knees. The 67-year-old had to undergo surgery that required him to rest for at least a month. However, after just two weeks he was back to work, albeit on crutches.
"If Wang is not allowed to train, he will be angry with you, and nobody will be able to stop him!" one of his friends joked.
With over 40 years' experience behind him, Wang has written dozens of training diaries, and has trained thousands of skaters, some of whom have excelled at provincial and international level.
He has received invitations from many colleges and sports teams, but rejected them all because he finds it more rewarding to discover and cultivate promising kids for skating.
There's no doubt that Wang Beiming is a true grassroots hero. "I want to retire at 70, but in the next few years I want to guide a few more kids," he said.