Cities in Tibet move toward normalcy
Share - WeChat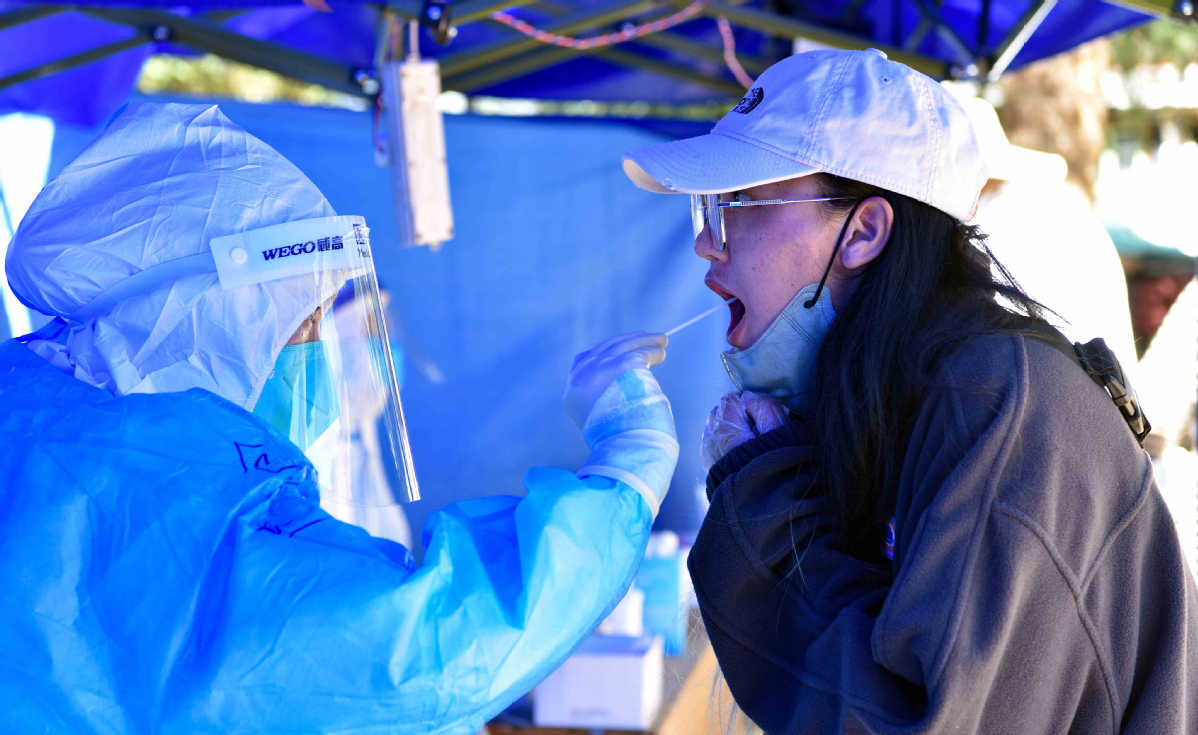 In Lhasa, Tibet autonomous region, all villages and communities in low-risk areas of six counties and districts resumed normal life and production starting at midnight on Monday.
Lhasa reported 29 locally confirmed COVID-19 cases and 210 asymptomatic carriers on Monday. All 239 infected people on Monday were detected at quarantine sites, according to a statement released by the office of Lhasa's leading group for fighting COVID-19 on Tuesday.
Meanwhile, Nyingchi announced that it had eradicated all high- or medium-risk areas as of Monday, authorities of the city government said at a news conference on Monday afternoon.
Fu Yongbo, executive deputy mayor of Nyingchi, thanked the regional government and the Aid-Tibet medical team of Guangdong province for helping the city fights the pandemic. The city achieved zero COVID-19 status at the community level on Aug 26.
"We did not loosen agriculture production while working on epidemic prevention and control, and we guided residents to resume normal life and production steadily," Fu said.
The city has been making steady progress with the autumn harvest. Grain crops have been brought in on farmland of more than 16,700 hectares, accounting more than 83 percent of all sown area of grain crops.
The city also has finished more than 1,800 hectares of oil-bearing crops, accounting more than 89 percent of sown area of those crops.
Fu said the city expects to finish harvesting work by mid-October.