Students in Wuhan perfect sand barrier machine
Share - WeChat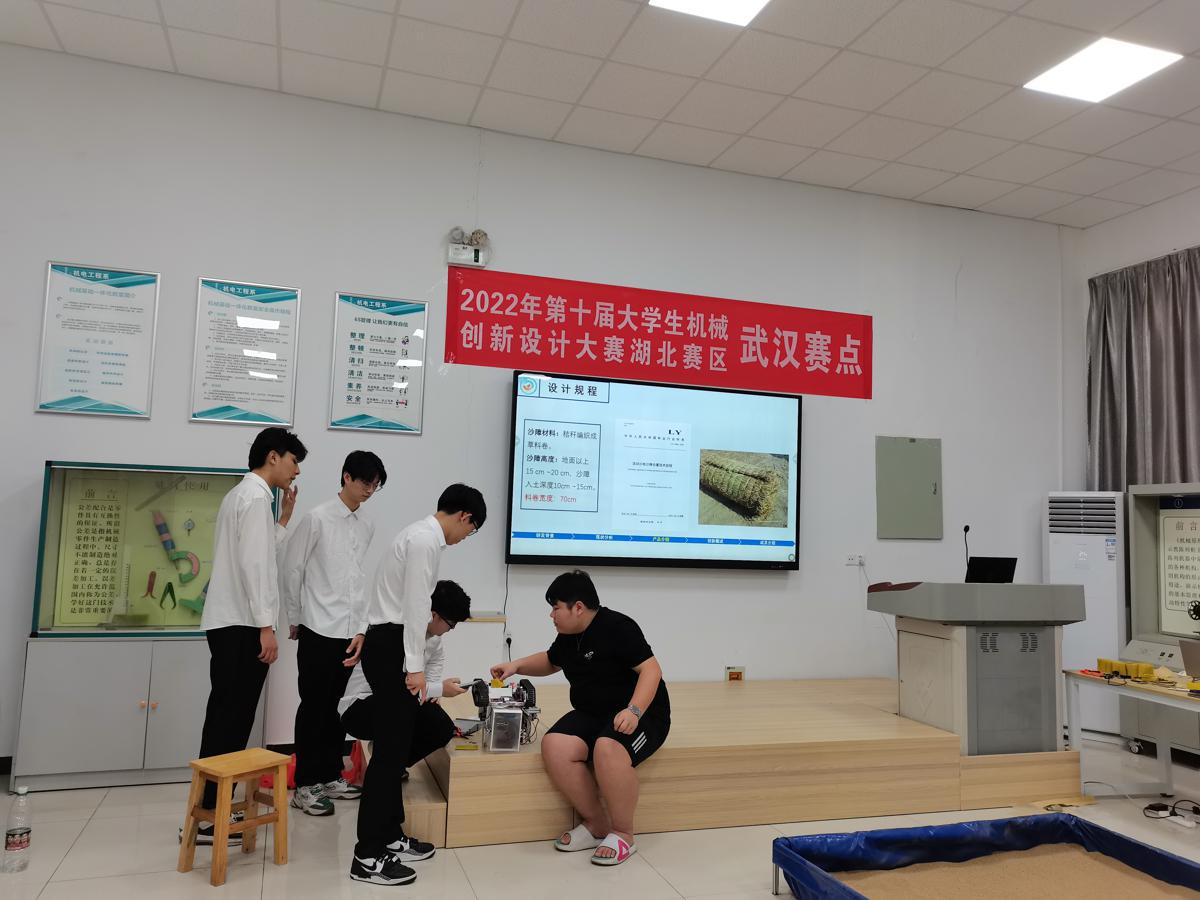 A high-efficiency sand barrier laying machine designed by a team from Wuhan Electric Power Technical College in Hubei province recently won first prize in a national mechanical innovation design competition for college students.
The five-member team, including Xu Fan'ao, Ji Zhaoyang, Ni Yelan, Ding Fangzheng and Wang Ruibo, began discussions of their creative product as soon as they got the news about the competition in May last year.
"Taking nature and harmony as the theme, the competition provided two orientations for participants — bionic technology and environmental governance," Ding said. "We choose environmental governance and after investigation and research we decided to find a breakthrough for the desert environment."
Sand barriers are ground cover made of chipped wood, straw and other materials on a sand surface. The idea is to stabilize moving dunes and prevent the sand from being blown away by the wind.
"Currently, each worker can lay around 0.8 hectares a day, while a professional sand barrier laying truck can lay about 3.33 hectares," Wang said. "The result of our discussion was that if we could design a wirelessly controlled automatic machine to lay sand barriers, the efficiency would be double that of a truck."
It was a workable idea, but the five students encountered various difficulties during their experiments.
"Because of its heavy weight, the track of the machine was too narrow when walking on the sand. It was always easy to get stuck," Wang said. "We tried several materials and kept trying to adjust the width until we found a track that would not get stuck."
"Fortunately, we persevered and finally won the competition," Ding said. "And the competition also helped us learn some new skills, such as 3D modeling, 3D printing and CAD sketching. To meet the requirement of the competition, our teachers gave us special training."
"We were deeply moved by the students when we saw their efforts and hard work during the process," said Wang Xiaoping, one of the instructors. "We were also trying to cooperate with them in the creation."