Policies aim to attract HK, Macao youth to Guangzhou
Share - WeChat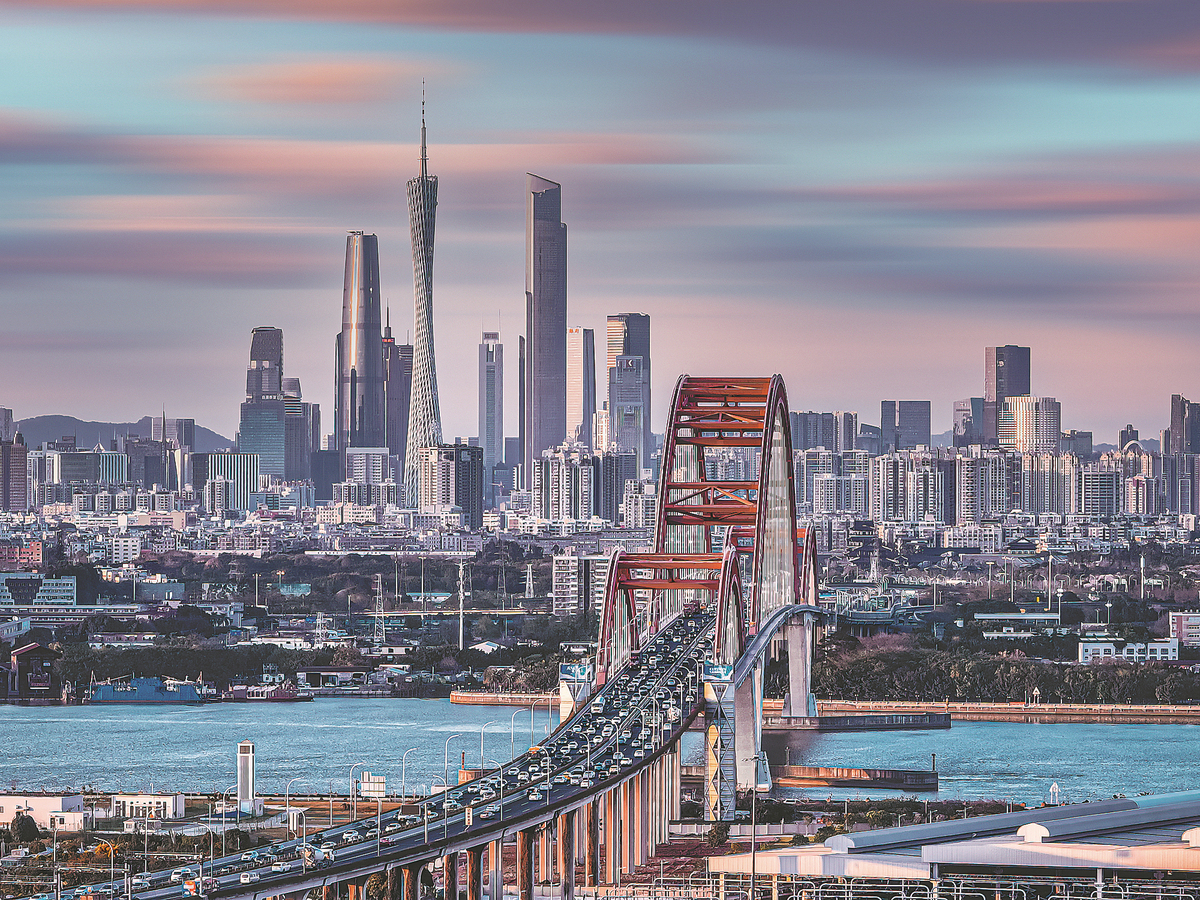 Huangpu district and Guangzhou Development District in Guangzhou, Guangdong province, have introduced new measures to attract and support young talent from the Hong Kong and Macao special administrative regions to come to start businesses, innovate, work and live in Guangzhou.
Xiong Weiguo, deputy director of the policy research office of GDD, said the new measures-which mainly cover entrepreneurship support, rent reduction, project introduction, education, innovation incentives, cooperation and exchange-will help young people from the two SARs solve their practical difficulties and problems experienced in entrepreneurship, innovation, studies and employment.
"We are expecting to construct Huangpu district into an important platform to help and encourage young people from Hong Kong and Macao to better integrate into the overall situation of national development," Xiong said at a news conference on Wednesday.
Jiang Jinping, director of the economic division of policy research office of GDD, said the new measures would help create more opportunities and a better atmosphere for Hong Kong and Macao youth in entrepreneurship funding, project construction and innovation incentives.
According to Jiang, the local government will provide one-time living subsidies of 20,000 to 100,000 yuan ($3,000 to $15,000) to young Hong Kong and Macao residents who are college undergraduates or degree holders if they work in Huangpu.
Jiang said Huangpu district has attracted 1,401 Hong Kong and Macao companies and projects with total investments of $13.8 billion in the previous three years, playing a significant role in accelerating the development of the district.
"More and more young people from Hong Kong and Macao have now taken root in Huangpu district to pursue their dreams in the Guangdong-Hong Kong-Macao Greater Bay Area," he said.
Liu Yuemin, deputy general manager of The Youth Innovation Tribe of Macao, said the new measures offer real concessions to help Hong Kong and Macao youth start businesses and innovate in Huangpu district.
"The new measures will be more beneficial to us to introduce more high-quality Hong Kong and Macao projects and attract more young talent from Hong Kong and Macao," Liu said.
Zhang Yudi, founder of Guangzhou Webson Line Technology Co, said rent reduction is one of the most direct beneficial policies for enterprises.
"Especially for startups, all of the office rental expenses for the first two years are free, which will help us solve a large part of the expenditure problem," she said.
"The new measures also provide rent subsidies at no less than 50 percent of the actual rental price to young people from Hong Kong and Macao, and at the same time there are certain living subsidies and this support is very practical," she said.
Huangpu district, including GDD and Sino-Singapore Guangzhou Knowledge City, is part of a high-tech production base in Guangdong province. The district has planned to prioritize development in information technology, artificial intelligence and biopharmaceuticals.
Located in the eastern part of Guangzhou, Huangpu district is linked to Guangzhou Baiyun International Airport, major ports and cities throughout the Pearl River Delta via expressways and light railway networks.