Changsha's disappearing sounds captured for posterity
Share - WeChat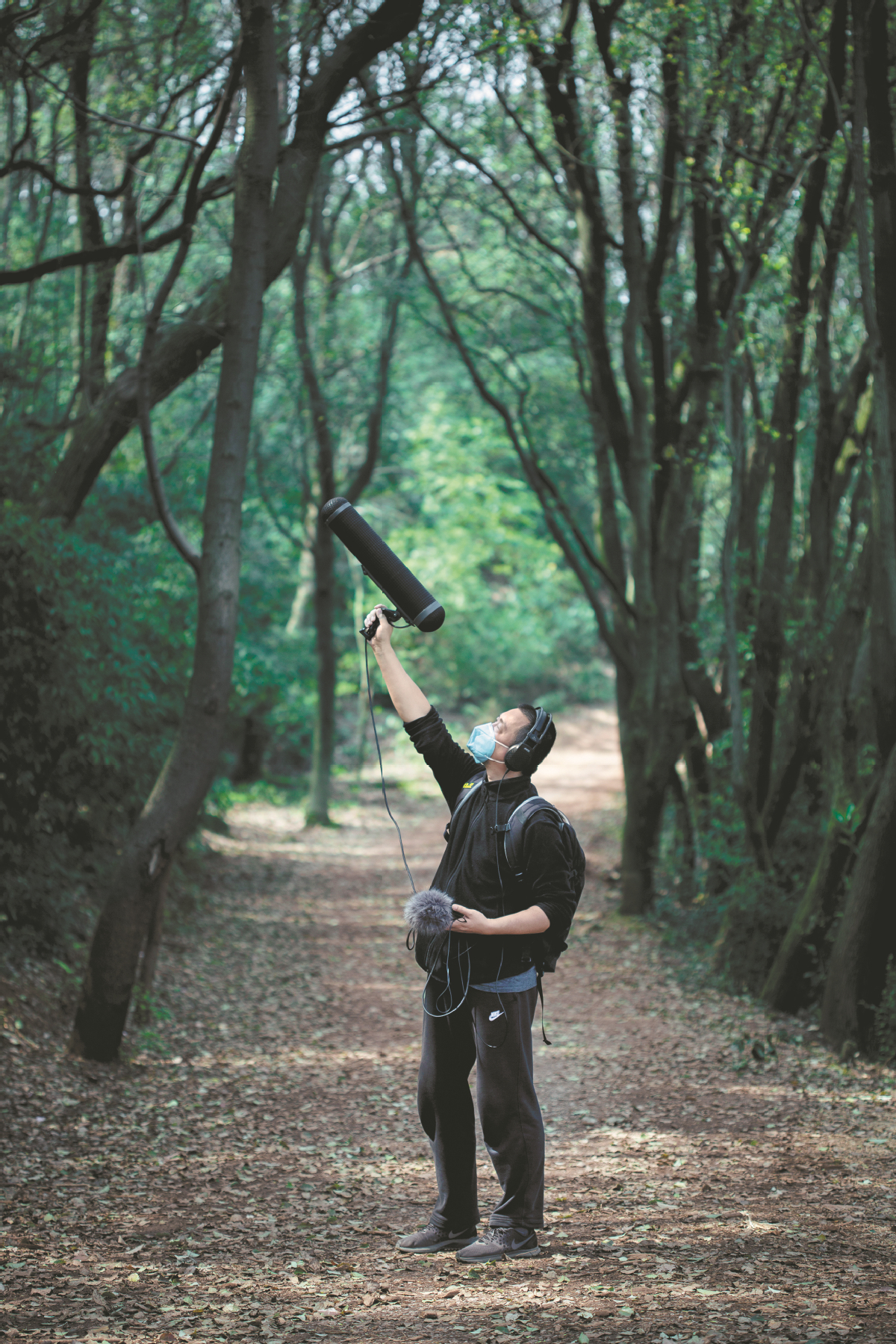 Aural artist and 'voice catcher' devotes life to keeping city's disappearing sounds alive
Known as a "voice catcher" in his social circle, 38-year-old Long Qing is working to record dialects and natural sounds in danger of fading away as a result of urbanization.
The native of Changsha, Hunan province, has an acute appreciation for sounds and voices, and his previous job as an audio editor may help explain his gift in part.
"I worked at a radio station in Changsha when I finished college in 2005. I was there for four and a half years involved in program planning, dubbing and selecting soundtracks. The experience sharpened my ability to 'catch' sounds," he said.
While on assignment to record broadcasts for the news agency he was working for at the time, Long started collecting sounds and voices that he found interesting in Changsha communities that were about to be demolished or renovated as part of urban renewal in 2009.
"At the time, I realized that some sounds we are used to hearing may fade away if we don't record them," he said.
"Capturing sounds is a key part of my life now. Each recording is unique and lively."
Whenever he has spare time, Long wanders the city's old alleys listening for sounds that are unique to Changsha. His recordings include the sound of popcorn being made, elderly people talking and the patter of street peddlers.
"I remember once being assigned to record the sounds of Yuelu Mountain, a tourist attraction known for its culture and views. I was a bit confused about the assignment before I left, but the experience really inspired me," he said.
"Lushan Temple, halfway up Yuelu, rings its bell around 4:30 am, so I set out at 3 am. The early morning darkness and indeterminate noises like the sound of water, the chirping of crickets and dogs barking made me nervous as I was walking, but later, I heard people starting their morning exercises and cleaners sweeping the grounds, which brought me back to reality. I spent three months recording the piece now called Yuelu Mountain on a Summer Morning. All the sounds I recorded made me realize how lively and beautiful nature is."
Now a self-employed sound designer, Long has a number of recordings of Changsha dialects. Remix Changsha, which he began working on in 2013 and finished in 2020, is one example.
In the piece, Long has mixed different voices and sounds from Changsha, such as the sound of stinky tofu sizzling in oil and people reciting the names of Changsha landmarks in local dialect.
"All these sounds allow listeners to really feel Changsha," he said, adding that he got the idea for the piece around 2013.
"Actually, I was inspired by British musician David Toop, who created a soundtrack of the different voices and sounds he heard in Beijing and constructed a sound device for people to listen to them, as a reminder that some sounds are as vulnerable as old buildings, and can disappear as a result of urban development."
Long said he was inspired to create Remix Changsha by a friend. "One of my friends who returned from the United Kingdom said that musicians there were no longer satisfied with just creating rhythmical music, they were also fond of creating new sounds; for example, recording a watermelon being cut," he said.
"What matters most is that as a Changsha native, I have the responsibility to make more people aware of our dialect and traditional culture. We can build a new city when everything is gone, but what about language and the sound of voices?"
Since 2013, Long has worked to preserve Changsha's aural culture and has created many audio pieces to post online.
"I've set up my own studio and promote the city's aural culture on WeChat, Weibo and other social media. I've also organized activities to teach the public about the sounds we need to preserve," he said.
"I now earn money mainly through aural art education. I hope that in the future, more people, especially teenagers, will develop a sharper sense of aural art and even create new sounds of their own."