Ningbo marks decade of accomplishments
Share - WeChat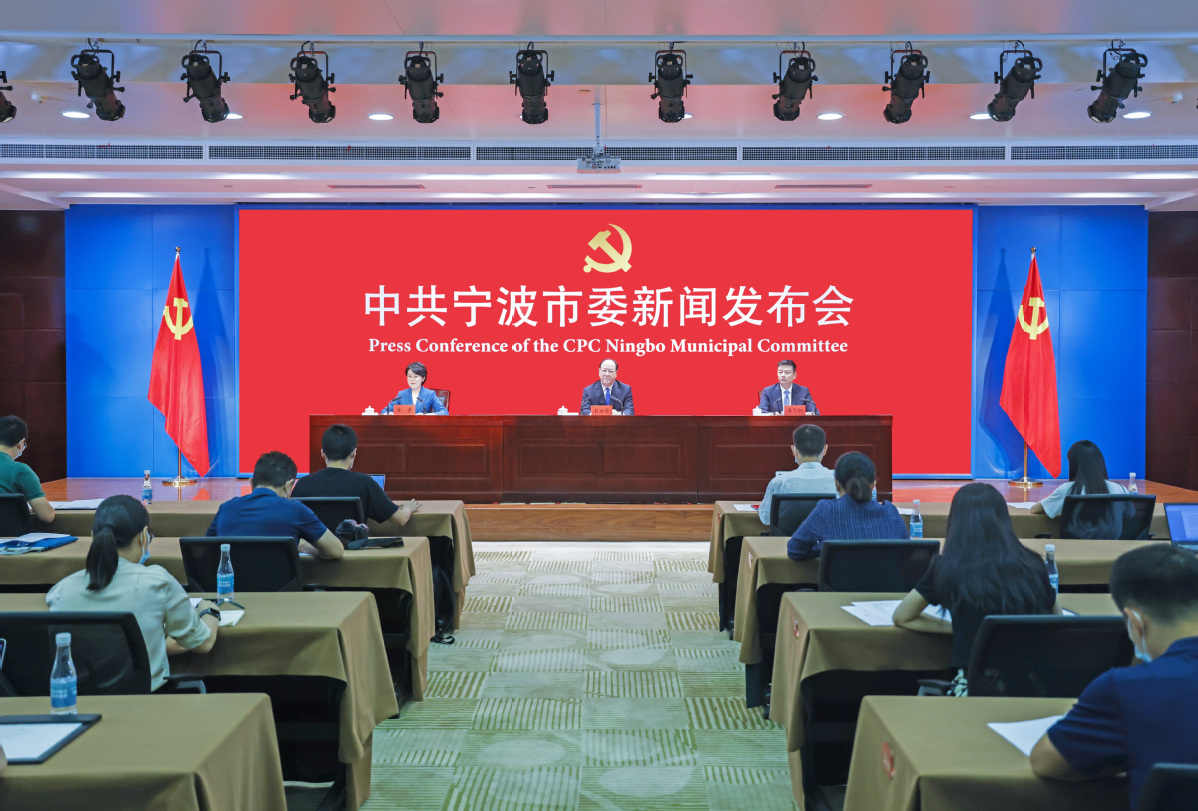 Ningbo, Zhejiang province, has made remarkable progress since the 18th CPC National Congress in 2012, authorities said at a recent news conference.
According to Mayor Tang Feifan, the city has been continuously promoting opening-up and had established trade links with over 220 countries and regions over the past decade.
In 2021, imports and exports at Ningbo ports were valued at 2.05 trillion yuan ($315.38 billion), up 61 percent over 2012. The city's foreign trade volume rose by 91 percent to 1.19 trillion yuan, accounting for 3.05 percent of the nation's total and 0.55 percentage points higher than in 2012.
Ningbo's business climate has greatly improved over the past 10 years. The city was honored as a national model city for business climate in 2020 and 2021.
The business climate has bolstered market vitality and increased the city's attractiveness to foreign investors. The number of market entities registered in Ningbo surged from 499,000 in 2012 to about 1.21 million in 2021. In the same period, foreign capital of $64.2 billion came in to the city.
Ningbo has also sustained its efforts in boosting the development of the manufacturing sector.
In 2021, the city was ranked sixth nationwide in manufacturing prowess. Its industrial value-added amounted to 629.8 billion yuan, ranking seventh in China. The output value of more than 10,000 industrial enterprises above designated size in the city has now surpassed 2 trillion yuan, Tang said.
Business at Ningbo Zhoushan Port has been growing steadily over the past decade. To date, the port has opened over 300 shipping routes, with cargo throughput topping the global rankings for 13 years in a row. Its container throughput was ranked third in the world for four consecutive years.
Ningbo Zhoushan Port Group, the port's operator, is the first company from Zhejiang to win the China Quality Award, the highest honor in the field of quality management in the country.
From January to July, the port handled 20.76 million TEUs, a growth of 11.1 percent year-on-year, and provided strong support for the stable economic growth of the nation.
Peng Jiaxue, Party chief of Ningbo, urged the city to improve its innovation capabilities, promote reform and opening-up, optimize city construction and boost the realization of common prosperity.