Educational camping gains on after-school tutoring
Share - WeChat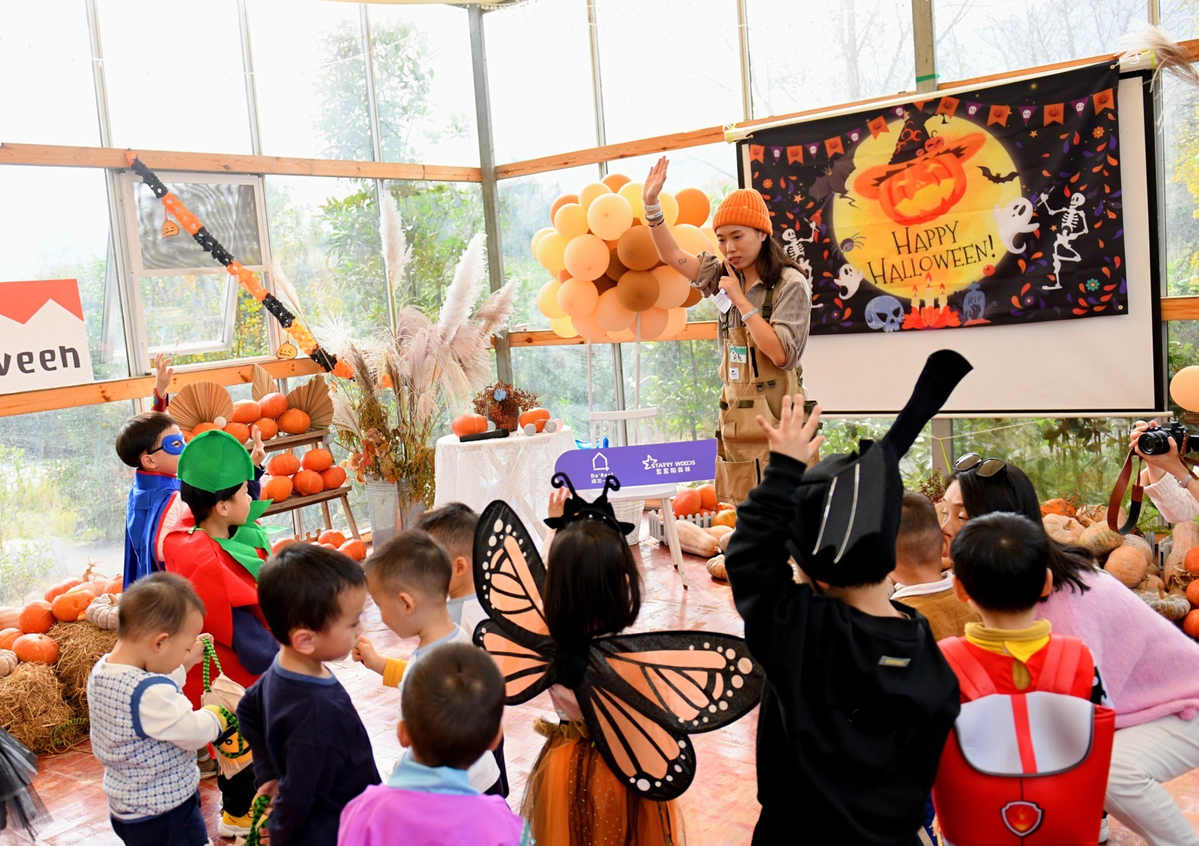 With a surging number of new businesses coming into the industry, Ge said it is necessary for new companies to set up mechanisms to ensure children's safety, such as arranging hygiene checks for lunch boxes and water bottles several times a day, and checking whether they have been bitten by insects and snakes.
"These seem to be trivial things, but if you don't do them, you might wake up the next day finding 20 children with a sore throat, and maybe one after another will catch a cold."
Ge said her company has a system that guarantees children's safety, including staff training, regular checks of camp facilities, grounds and water supply, fire prevention, first aid and insurance purchases.
"Before founding the company, I was a project manager at a top education camping company and was very familiar with safety processes. Other companies in the industry that I know have all established strict mechanisms to guarantee participants' safety. A simple mistake in the industry would lead to huge negative results and we can't afford that."
"We still have a lot to do to improve safety mechanisms. The industry is also expecting regulations and routine checks from the government, especially when it has seen a surging number of new businesses and some of them lack qualified professionals or well-developed mechanisms to ensure safety," she said.
The rapidly developing education camping market has been backed by a slew of supportive policies. In 2020, a National Forestry and Grassland Administration-affiliated organization launched a program to encourage over half of the nation's teenagers to participate in research, education and recreational activities in forests by 2025.
The organization called for cooperation among governments, organizations and businesses to innovate on related regulation mechanisms. It also urged the improvement of current camping bases, including infrastructure and operational systems.
More importantly, it specified that a mechanism to efficiently avoid and deal with accidents, as well as punish those responsible, is needed. It called on schools to highlight safety education for students, and forestry and grassland departments to set a bar for new businesses and check and evaluate their services.
Growing numbers of new businesses in the sector and rising demand from parents have attracted the attention of investors. According to the EETT report, tourism real estate, such as featured townships and resorts, as well as travel agencies, are actively seeking partnerships with education camping businesses to generate growth. Local governments also welcome the novel businesses as they increase employment and boost the economy.
Ge said that since their business started running in May, five investors have reached out and said they are willing to make an investment. The business has also received a lot of support from the government of Wenfeng, a nearby village.
"The Party chief of the village launched an infrastructure program a few years ago on the mountain where we are currently located, in an attempt to attract education camping entrepreneurs like us. They invested over 1 million yuan in building roads, public restrooms, camping bases, etc. We are lucky to benefit from these measures," Ge said.
In return, Ge and her colleagues hired villagers to cook and clean. Their business' cooperation with travel agencies has also helped attract new tourists to the mountain, who spend on dining and accommodation in the village, which creates jobs and business opportunities for locals.
"It's a win-win process. As far as I know, many nearby villages and counties are replicating our cooperation model to boost the income of local residents and cultivate the development of the education camping industry as a new revenue source," Ge said.
Looking ahead, Ge said she is confident that their business will soon profit, and is likely to earn about 1 million yuan in the next year.
"Instead of trying to earn quick money, our team focuses more on content development and innovative class design, which is more important to our brand's long-term and sustainable development.
"The best thing that happened last month is that my parents, who were not sure about me quitting a decent job in the first place, now see the potential of the industry and have changed their views and even made an investment in my business," she said.