Vocational program builds talent base
Share - WeChat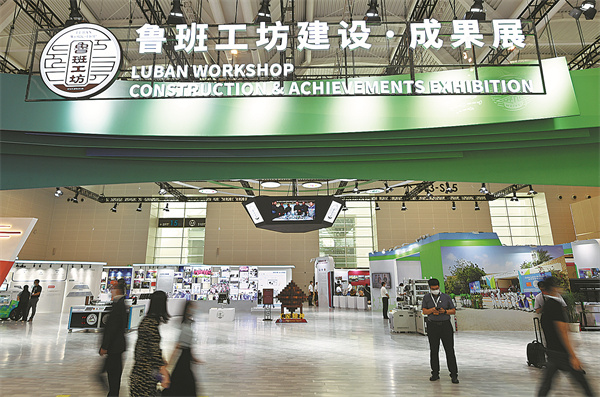 The Luban Workshop, a Chinese vocational workshop program training talent overseas, represents a win-win model for international vocational education cooperation.
The program, named after Lu Ban, an ancient Chinese woodcraft master, attracted much attention at the World Vocational and Technical Education Development Conference in North China's port city of Tianjin. On Friday and Saturday, about 700 participants from over 120 countries and regions attended the event online and in person.
A 3D printing machine for vocational training in South Africa's Luban Workshop exhibition booth attracted many visitors.
"With the help of industry-vocational education integration, enterprises undergoing rapid transformation can more easily recruit workers specialized in new technology," said Duan Wenyan with Tianjin Vocational Institute, which co-founded the workshop in South Africa.
Vocational education is closely following the industrial demand, serving the promotion of new technologies and industrial upgrades, Duan said. "The expo provides the industry a platform for mutual exchange and learning," she said.
The Luban Workshop program aims to promote vocational education exchanges and cooperation between China and other countries and regions that are committed to cultivating urgently needed technical talent.
So far, 20 such workshops have been built in 19 countries, including Thailand, Britain, India, Indonesia, Pakistan, Cambodia and Portugal.
"Cooperation and vocational education provide answers to some of our challenges," said Muferihat Kamil Ahmed, Ethiopia's minister of labor and skills.
"Ethiopia has a strong desire to expand the Luban Workshop so that it also covers our regional states," she added during the conference.
Most Popular