Younger children get care, parents get relief
Share - WeChat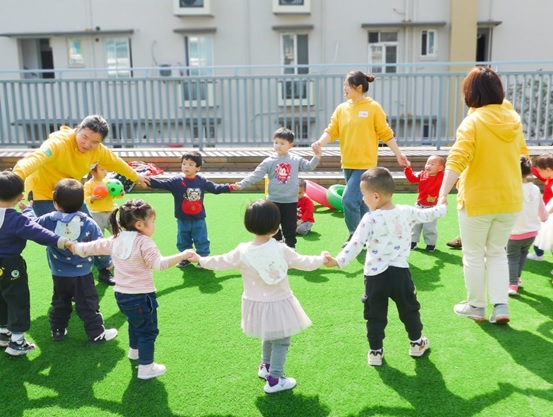 Chen Ping sent her son to a nursery center in March when he was 2 and a half years old.
"We can very much predict one's future from their childhood," said Chen, a 32-year-old working mother, who considers 3 years to be an important age for a child to start their education.
The center — Sunshine Children Daycare — provides daycare service for kids up to age 3 in the Hemu community of Hangzhou's Gongshu district in Zhejiang province.
Unlike most nurseries in China that only take in children above 3, Sunshine is the first full-service infant care facility in the district. It is within a five-minute walk for residents of Hemu community and costs 2,950 yuan ($438) per month — much cheaper than comparable ones in the market.
The center provides two types of services for children — one for children from 15 months to 24 months and the other for children ages 2 to 3.
"The development of children's social skills is of great importance for children over 24 months," said Lei Yan, the principal of the center. "It is vital for them to adapt to social life."
Lei said children can cultivate self-management skills as well as their emotional management when they interact with peers in the center. For center managers, growing happily is much more important than literacy, which is in line with Chen's thinking on education.
"I am pleased to see my son knows how to communicate with other children," she said. More importantly, thanks to the more affordable nursery center, her dilemma over caring for her child while working full-time has been solved. Sending her son to the center also helps ameliorate conflict with her parents-in-law, who have different ideas of child-rearing.
Thanks to the new services, some parents in the Hemu community have decided to have a second child with the center available to alleviate added pressures brought by working.