Rural postal worker dedicated to delivery
Share - WeChat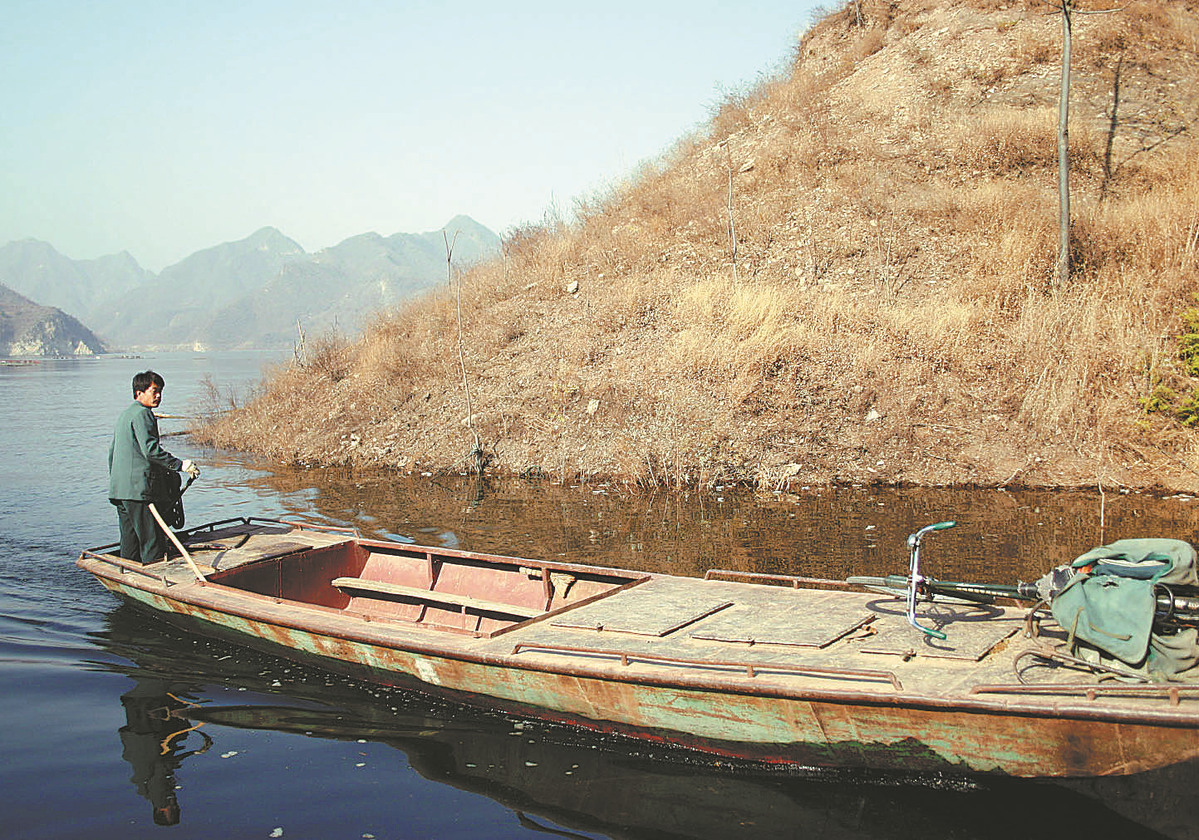 Liu Baochao, a mail carrier in Chengde, North China's Hebei province, has delivered letters, newspapers and other items for more than two decades, an arduous task shunned by previous postal workers. Liu, 54, started delivering mail to residents living around the Panjiakou Reservoir in the Kuancheng Manchu autonomous county in 1999.
The reservoir, which covers an area exceeding 6,500 hectares, was created in 1985 on the upper reaches of the Luanhe River, according to a report by Xinhua Daily Telegraph.
Since then, roads connecting villages around the reservoir with the outside world have been covered by water, so most people use boats to travel, especially villagers in Dushigou town.
In this town of over 1,000 residents, about 90 percent of villages are surrounded by the reservoir.
According to Liu, houses are scattered across an area of nearly 2,667 hectares. "Some of them are located in mountains, so to travel there I have to go by boat and also climb," he said.
Three postal workers balked at the job before Liu took up the post at an office in Boluotai town.
"My elder brother was working at the post office back then, and he recommended that I take the job," Liu said.
"If nobody did, the villagers would have been isolated from the outside world. I wanted to help as much as I could."
Liu never expected he would be working there for so long.
He delivers mail once every five days. Each time, he travels more than 100 kilometers, 80 km on water and the rest on mountain roads. Over the past 23 years, he has delivered more than 180,000 parcels.
Along the route, he still enjoys the views of the reservoir and surrounding hills, though he admits it has become somewhat routine for him. "What I feel most is loneliness," he said.
He also discussed the troubles he has in the colder months. When winter comes, heavy fog and frozen water make life difficult.
"Although I have traveled along this route for many years, I also get lost. Sometimes, I find myself back where I started after an hour of sailing in fog," he said.
When the reservoir is frozen, he can only go to the villages by bike.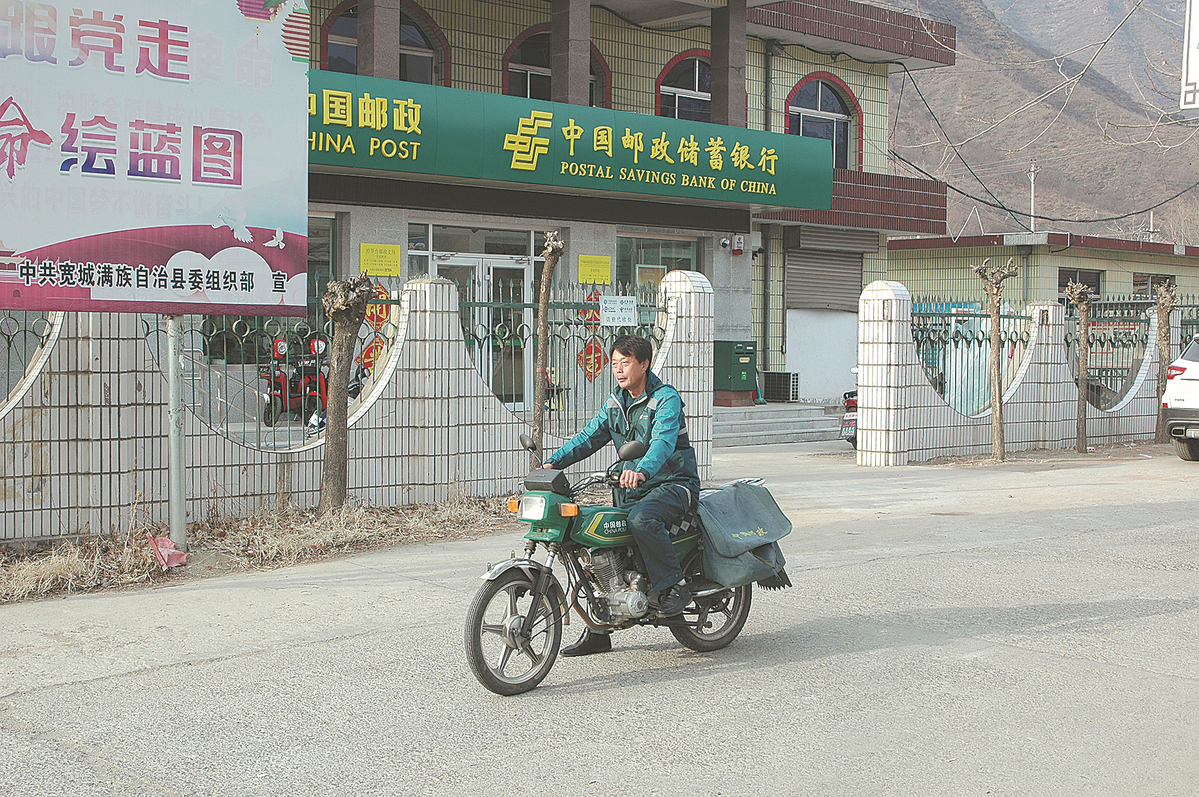 "The scariest thing is to fall through the ice, which happened to me once," Liu said.
"I was traveling one morning, and the ice was frozen solid. But when I came back around noon, some of the ice must have thawed. I fell into the freezing water."
Fortunately, he managed to climb back onto the ice by using his bike as leverage.
Since then, he has kept a long bar tied to the back of his bike for help if he finds himself in the same situation again.
"Though the work is hard, I will continue to do it. What I bring is not only mail and parcels, but also hopes and expectations," Liu said.
Besides delivering the post, Liu also helps villagers buy daily necessities and gives them free rides to and from their homes.
He said that most of the young people who grow up in the villages usually move away to bigger cities, leaving their elders behind.
Although the Dushigou government has established a regular shuttle boat for locals to travel between their homes and the outside, most are still used to relying on Liu to help them buy things like seeds and fertilizers and to run errands.
"He is very helpful," said Liu Jingwan, a senior resident of Lanqidi village in Dushigou. He added that when he is in urgent need of something, he calls Liu Baochao for help.
In 2018, the local government and the post office teamed up to buy Liu a speedboat, which he said is the best thing to happen to him in years.
"With the new boat, I can travel very fast, and provide efficient postal services to villagers surrounded by the water and mountains," he said.