Paper chase opens chapter on history
Share - WeChat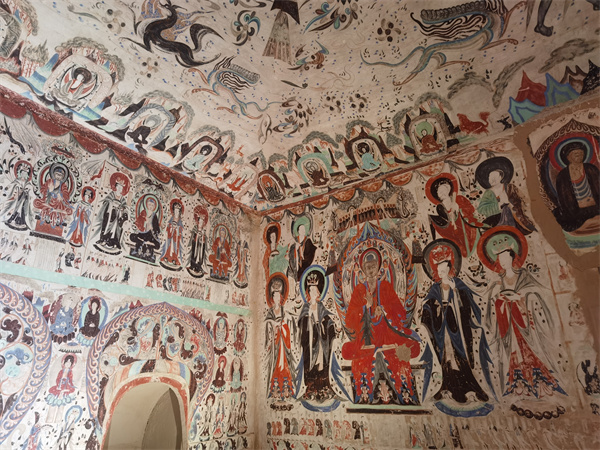 It was a feat that would have made any detective or researcher proud. Fragments of information have been painstakingly restored to shed light on a fascinating era. After more than a century, scattered ancient documents marking cultural exchanges along the Silk Road have been "reunited" in a digital form and finally revealed to the public.
A comprehensive database of the Dunhuang manuscripts (dhyssjk.dha.ac.cn) was released online by Dunhuang Academy in Gansu province on Friday. It includes their basic information, digitized images, transcripts of the full texts, and related documents of academic studies.
"Through this full information bank of Dunhuang documents, their data can be accessed by the world's academia," says Ma De, a researcher with Dunhuang Academy who is the leading expert of the database. "Different fragments of related work can also be searched in the system."
Friday marked the third anniversary of President Xi Jinping's visit to Dunhuang Academy, in which he emphasized the importance of promoting Dunhuang studies and the sharing of related resources in digital format.
In 1900, a large number of precious ancient manuscripts and documents, ranging from the 4th century to the 11th century, were stumbled upon by a Taoist monk in a grotto among the Mogao Caves, spanning the cliffs of Dunhuang in the west of Gansu province. That grotto, today coded No 17 Cave in Mogao, is commonly called "the library cave".
The findings were later collectively known as "the Dunhuang documents" and are crucial references for the study of history, archaeology, religion, language, and other fields, not only in ancient China, but also other regions in East, Central, and South Asia.
Most Popular