Airfreight traffic rebounds as epidemic disruption subsides
Share - WeChat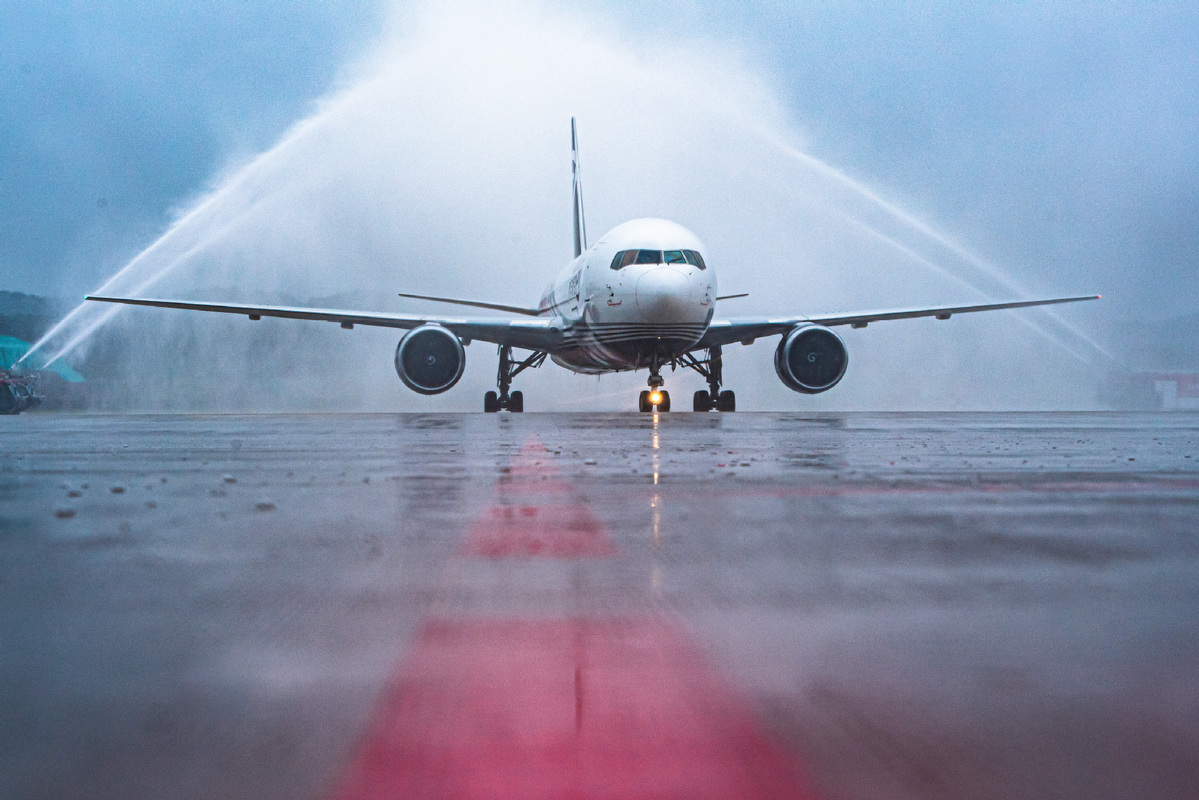 Despite being severely affected by several waves of COVID-19 during the first half of this year, China's airfreight transportation is recovering, according to the Civil Aviation Administration.
The number of cargo flights is high, with international cargo flights especially showing year-on-year growth. Between January and July, there were 163,000 cargo flights, including 117,000 international flights, a year-on-year increase of 1.8 percent, according to Liang Nan, director of the administration's department of transportation, at a news conference on Thursday.
"The volume of air cargo during the first half of the year followed a V-shaped curve due to the impact of outbreaks in some areas of China, especially Shanghai, but it has recently returned to normal levels," Liang said, noting that flights had been dropping since March and declined to a low of 420,000 metric tons in April.
On April 18, the State Council, China's Cabinet, set up a dedicated office to ensure that logistics were unimpeded to resolve the backlog. The transportation and logistics gridlock has gradually eased.
Transport volumes began to resume in May. Last month, the civil aviation sector handled 539,000 tons of cargo and mail, an increase of 28.3 percent over April.
Despite the logistics and supply chains being affected by recurring outbreaks and the unstable international situation, the civil aviation system has taken the initiative to ensure logistics are unimpeded. For example, the main international logistics hubs and regional transport centers opened green corridors for the transport of special materials and prioritized the transportation of key materials.
Civil aviation companies have set up a system with companies manufacturing products for key industrial supply chains to improve one-step and door-to-door transportation.
Last month, a new dedicated cargo airport opened in Ezhou in Hubei province, demonstrating China's move toward prioritizing airfreight transportation in the country.
By 2025, the new airport should be handling 2.45 million metric tons of cargo and mail per year, and the long-term goal is to increase that to 9.08 million tons.
The new facility will significantly improve the international competitiveness of China's air logistics sector, Liang said.
Last month, the civil aviation sector was still recovering, said Zhu Tao, director of the administration's safety office.
The number of passenger trips has increased for the last three months, with nearly 34 million passenger trips handled in July, he said.