Fairy tale dances back
Share - WeChat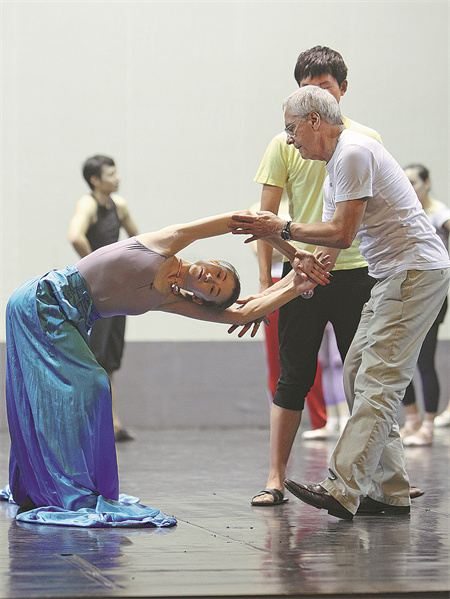 Feng still vividly recalls Neumeier's visit to the company 10 years ago. She says his production not only stayed loyal to Andersen's fairy tale, but also revealed the depths of the choreographer's imagination.
"He (Neumeier) created a role for Andersen-the poet. The story doesn't end with the little mermaid dissolving into sea foam. The poet accompanies her to the stars, making her immortal, which is very poignant and thought-provoking," she adds.
A former ballerina, Feng had watched Neumeier's A Midsummer Night's Dream and was deeply impressed. "Apart from choreography, he directs lighting, sets and costume designs, which all have his signature style," she says, emphasizing that the collaboration has been rewarding for the company and its dancers.
In 2017, Neumeier returned to work with the National Ballet of China, staging Songs and Dances of the Earth. "His work demands an incredible height of artistry from the dancers, who must venture into deeply emotional terrain in order to convey the choreographer's full message," Feng says.
Since its premiere, The Little Mermaid has been staged in China several times. The ballet company performed the piece during the China Shanghai International Arts Festival in 2017 and again in 2019 to mark its own 60th birthday in Beijing.