Fairy tale dances back
Share - WeChat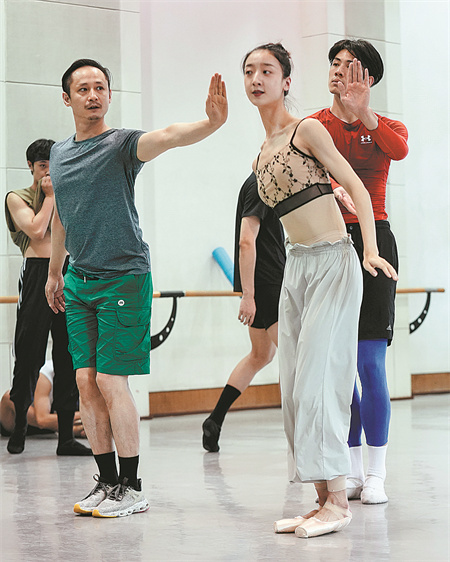 Ballerina Wang Qimin has played the title role since the premiere a decade ago, barring in 2013, when she suffered a ligament injury. Wang Qimin recalls how the yearlong break lent originality to the show once she returned to stage in 2014.
"When the little mermaid swaps her tail for legs and walks on the seashore, she finds her first steps unbearably painful. Since I had just recovered from my injury, my movement was kind of awkward onstage. The pain and the accompanying clumsiness were all natural," she says.
Leslie McBeth of the Hamburg Ballet, who came to Beijing in 2014 to instruct dancers of the National Ballet of China, said Neumeier's main objective in The Little Mermaid was to hold aloft the purity of love and how we must cherish the same. "The little mermaid is love and she only knows love. That's an important thing for us to embrace," McBeth said.
Asked about the challenges Chinese dancers face while performing The Little Mermaid, McBeth added: "He (Neumeier) gives us a path to follow and he allows us to go down that path with our own voices, real voices. You have to speak from your heart. They (Chinese dancers) are very open. They are willing to share their honesty, which is not easy."