Former teacher helps farmers get keen on quinoa
Share - WeChat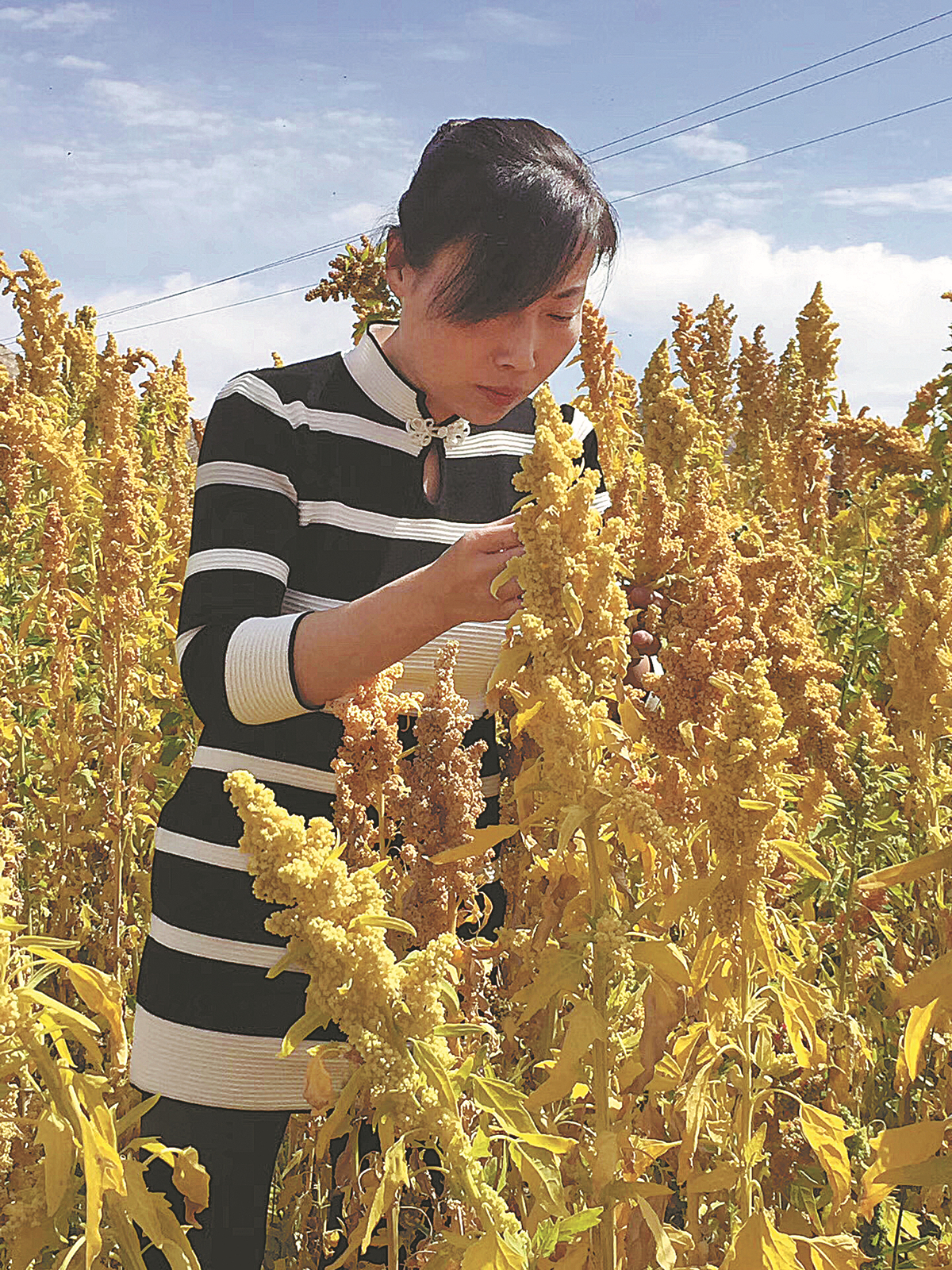 Seven years ago, Wu Xiarui quit her job as a college teacher to return to her hometown in the Ningxia Hui autonomous region to promote quinoa planting.
Wu has a PhD in agricultural water and soil engineering. In 2015, she discovered that quinoa-dubbed the "gold" of the plant world-is hardy, resistant to drought and salt, and of great nutritional value. That revelation prompted her to try planting it, despite strong opposition from her family.
"I really want to see crops flourishing and villagers' wallets expanding in my hometown," Wu said.
She started a business and began her long journey of planting and promoting quinoa, traveling all over the region to conduct soil sampling and testing to find suitable land for growing. She sowed and weeded with other farmers without mechanical equipment.
Wu initially struggled. The first year's output did not meet her expectations, and the following year saw a record rainstorm, which flooded all her quinoa crops.
By that time, the project was also running low on funds. Wu realized that being good at studies did not necessarily translate into being good at farming.
Luckily, another door opened for her.
In 2016, she won the gold medal in the "Youth Innovation and Entrepreneurship Competition" in Ningxia and was recommended to star in China Central Television's program We Are the Hero. These achievements gave her the opportunity to promote her hometown as well as her quinoa research results. Offers of cooperation poured in from around the country.
Today, Wu and her team have planted 191 hectares of quinoa in Ningxia, benefiting more than 1,000 farmers. Each household can earn up to 30,000 yuan ($4,421) annually, which is three to five times more than they would get by planting wheat or corn.
Wu and her team have also promoted quinoa elsewhere, including the Xinjiang Uygur and Inner Mongolia autonomous regions.
After seeing the grateful response of local farmers, Wu is now more determined than ever to pursue her quinoa planting business.
"Planting quinoa has not only improved the condition of the soil and optimized the environment, but has also helped many people learn more about Ningxia," she said.