Mainland defends punitive measures against separatists
Share - WeChat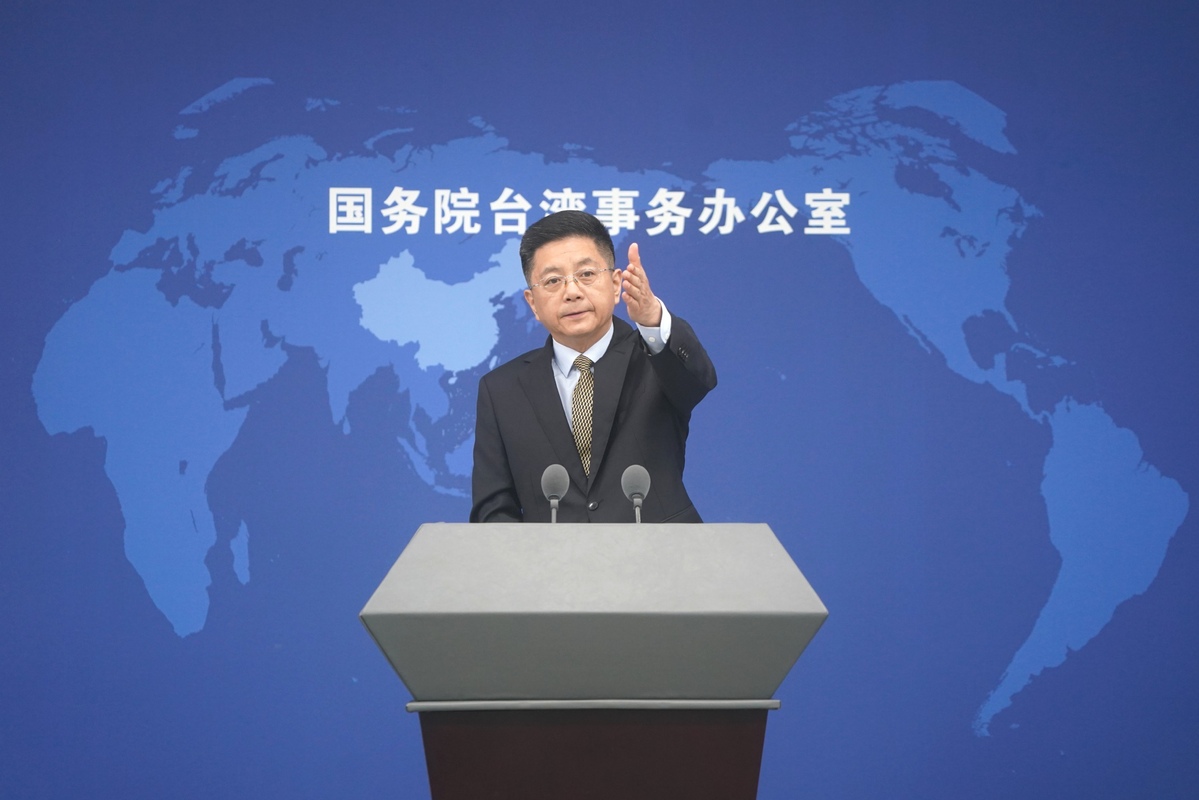 It's legitimate and reasonable for the Chinese mainland to take punitive measures against "Taiwan independence" diehards, Ma Xiaoguang, a spokesman for the Taiwan Affairs Office of the State Council, said on Wednesday.
His remarks came after Taiwan's mainland affairs authority claimed "the two sides of the Straits are not subordinate to each other, and the sanctions are illegal and invalid", and it would consider taking countermeasures.
The mainland announced sanctions against seven "Taiwan independence" figures on Tuesday in response to the Democratic Progressive Party-led Taiwan authorities' collusion with lawmakers from the United States in challenging China's sovereignty and territorial integrity.
The DPP authorities and a small number of "Taiwan independence" extremists wantonly damaged cross-Straits relations, promoted US lawmakers to visit Taiwan, and colluded with external forces to seek the "independence" of the island, Ma said. "They are the destroyer of peace and stability in the Taiwan Straits."
More measures will be taken to thwart any attempt to split the country if they continue such actions, he added.