Beijing finds infections, looks to prevent more
Share - WeChat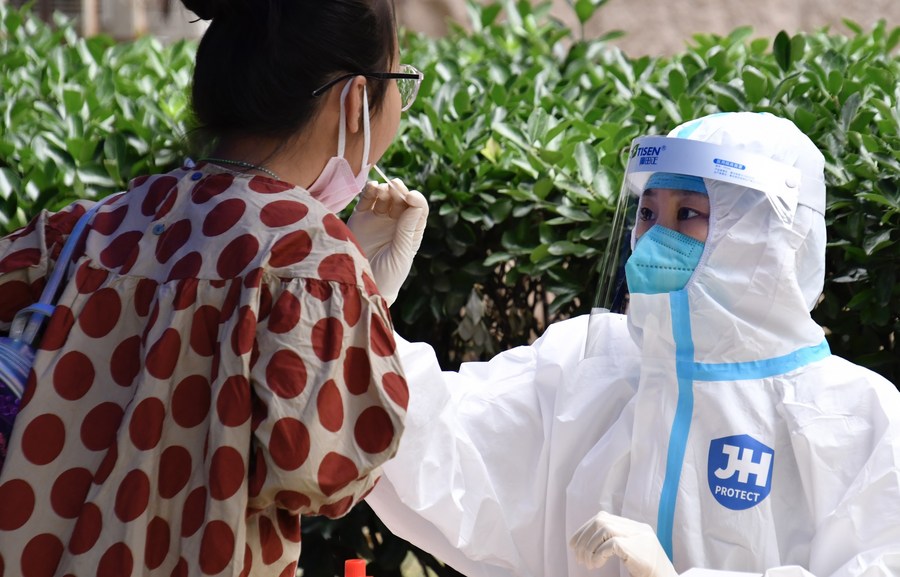 Beijing identified six new locally transmitted COVID-19 cases from early Tuesday to 3 pm on Wednesday, including four confirmed cases with light symptoms and two asymptomatic carriers, the city's health commission said.
Of those cases, two were reported in each of several districts — Changping, Shunyi and Fengtai, said Liu Xiaofeng, deputy director of the Beijing Center for Disease Prevention and Control, at a news conference on Wednesday.
"As the returning peak time of summer vacation comes, Beijing faces the risk of imported cases from abroad and outside the city," he said. "We should further strengthen epidemic prevention and control measures to promptly deal with new outbreaks and block the chain of virus transmission as quickly as possible."
He added: "The investigation and control of airports, railway stations and highway checkpoints should be strengthened. People at risk should be reported to relevant departments in a timely manner to cooperate with the implementation of control measures."
Organizations' staff members returning from outside the city should be allowed to return to their posts only after providing negative test results and should be monitored, Liu, said. They should report immediately if they show any physical discomfort.
Public venues, including communities, villages, workplaces, hotels and homestays, should carry out regular prevention and control measures, such as scanning codes, monitoring temperatures, checking negative test results within 72 hours, requiring visitors to wear masks and maintaining safe social distancing.
Residents who have been to higher-risk areas, including the provinces of Hainan, Qinghai and Shaanxi, or the Tibet or Xinjiang Uygur autonomous region, should report to their residential communities, hotels or workplaces for epidemic prevention measures.