Drills are 'stern deterrence to US-Taiwan collusion', ministry says
Share - WeChat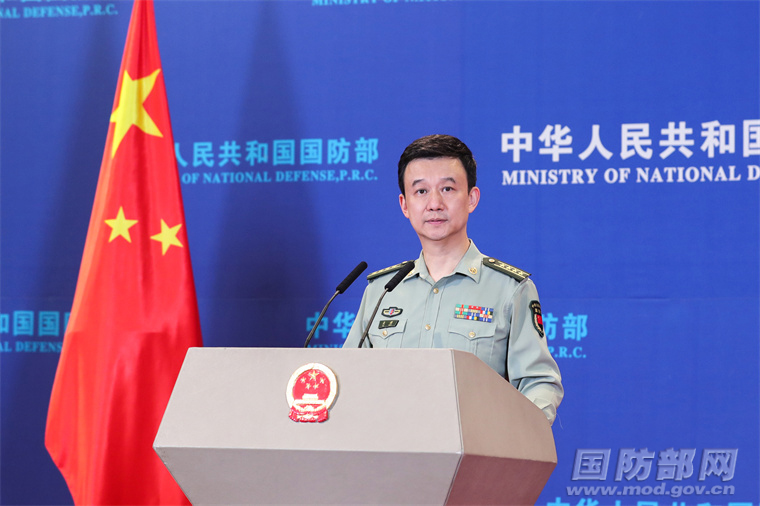 The patrol and combat drills conducted by the People's Liberation Army around the Taiwan island are a "stern deterrence to US-Taiwan collusion", the Defense Ministry said on Monday after a delegation of members of the United States Congress visited the island.
The visit, led by US Senator Ed Markey, "seriously violated the one-China principle and three China-US joint communiques and infringed on China's sovereignty and territory integrity", Senior Colonel Wu Qian, spokesman for the Ministry of National Defense, said in a statement, noting that the visit has also demonstrated that it's the US that undermines peace and stability across the Taiwan Straits.
"The inter-service joint patrol and the combat exercises organized by the PLA's Eastern Theater Command in the air and waters off the Taiwan island are a firm response and stern deterrence to provocations and collusion between the US and Taiwan," he said.
Senior Colonel Shi Yi, a spokesman for the theater command, made similar remarks in a news release on Monday, saying the US and Taiwan continue to "play political tricks".
"The troops of the theater command will take all necessary measures to resolutely safeguard national sovereignty and peace and stability across the Straits," he said.
Wu, the Defense Ministry spokesman, also warned the US and Taiwan's Democratic Progressive Party administration that efforts to use Taiwan to contain China and the island's collusion with foreign forces in an effort to seek "independence" are doomed to fail, stressing that the Taiwan question allows for no foreign interference.
He said any attempt that bucks the trend of history, ignores the will of the Chinese people, or obstructs the process of China's reunification will surely end in failure.
"The PLA will resolutely thwart any attempt for 'Taiwan independence' or external interference in any form," he added.