Artists work showcases a permanent dedication to traditional ink
Share - WeChat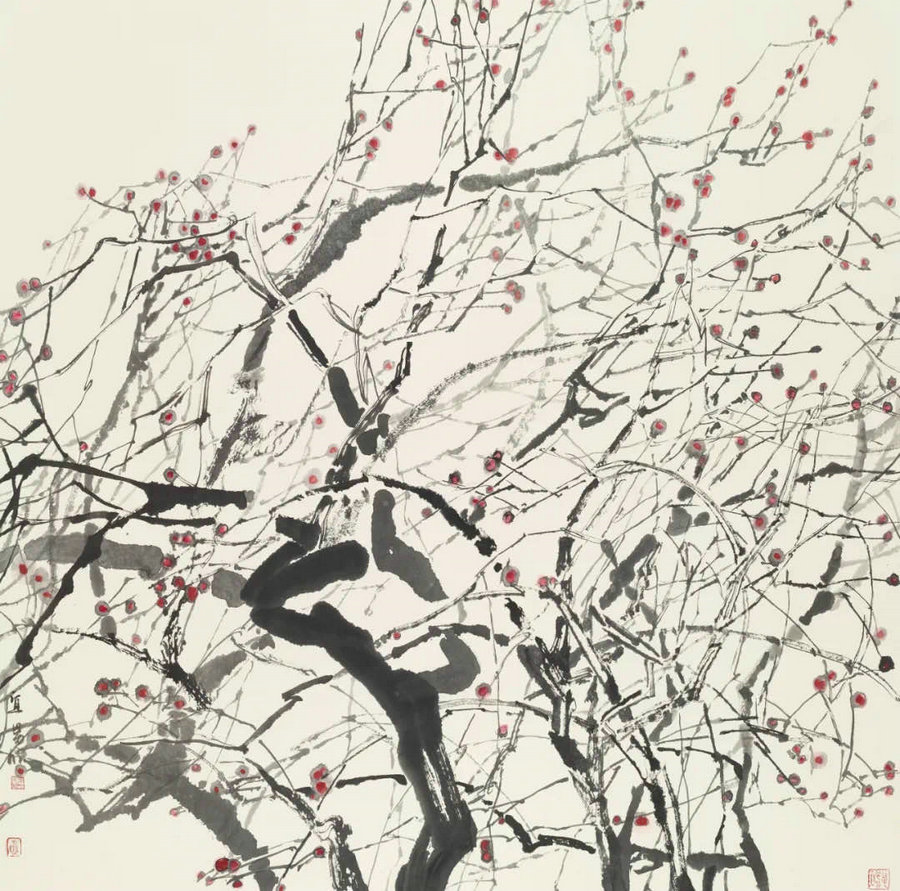 Blossom in the Morning, an exhibition at the gallery of China National Academy of Painting, in Beijing, reviews its resident painter Qiao Yinan's progress with ink-color painting over three decades, starting with his early exploration while at art school.
On display are more than 100 landscape paintings and the flower-and-bird genre of classic Chinese paintings, which reflect his dedication to the ink tradition.
The exhibition, ending Aug 24, is featured in Not Alone in the Righteous Path, an exhibition series presented by the academy to show the work of its resident painters.