Time frame
Share - WeChat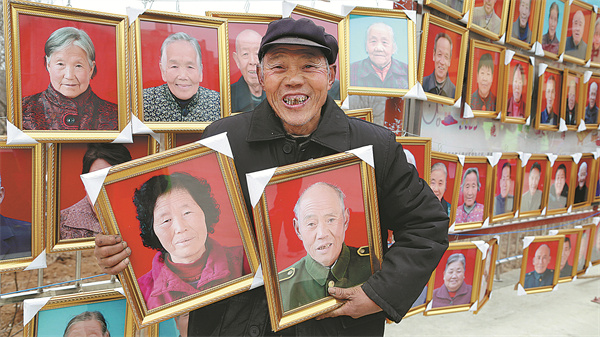 When Yang Xin visits a village, seniors make it a point to dress up, as the 37-year-old woman sets up a red-cloth background to photograph them.
Before they appear for the shoot, Yang's team members groom them one by one, brushing dirts off their clothes and combing their hair. For those with long hair, Yang and her team members make plaits or buns.
"We want to ensure that they look their best and no hair is out of place," says Yang, who also works as a photographer for Shangluo Ribao, a local daily newspaper in Shangluo city, Shaanxi province.
As she raises her camera, the villagers often smile from ear to ear. Yang wastes no time in capturing their earthy and cheerful looks in a frame. Most village residents have never had a photo of themselves properly, except for headshots for identity cards, not to mention going through all the pre-shooting preparations that are normally only provided by professional photographers.
Most Popular