Largest hanging paper lantern lights up tradition and skill
Share - WeChat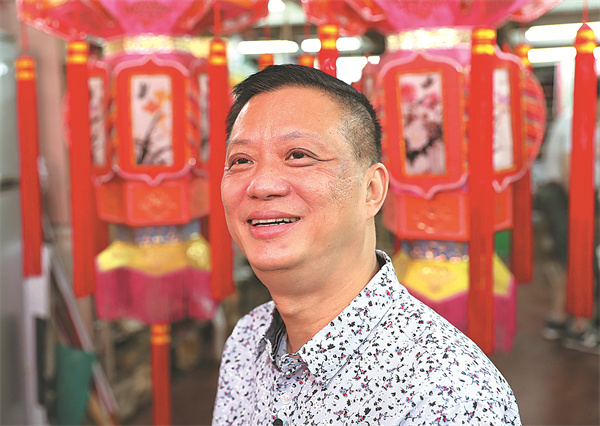 At the heart of Central, the bustling business district in Hong Kong surrounded by skyscrapers, an unusual "building" has attracted the attention of many locals.
Made mainly of bamboo, iron wire and fabric, a brightly colored, four-story-high lantern has set a new Guinness World Record for the highest hanging paper lantern in the world. The lantern will be on display from the beginning of July to mid-October, in celebration of the 25th anniversary of Hong Kong's return to the motherland.
The creator behind the traditional Chinese paper lantern is Ha Chung Kin, also known as the "king of paper crafting" in Hong Kong. Having worked as a paper craftsman for more than 40 years, the 61-year-old has witnessed both the glorious and difficult times of paper crafting, now recognized as an intangible cultural heritage in Hong Kong.
Most Popular