Across China: Summer heat ignites nightlife in mountain city
Share - WeChat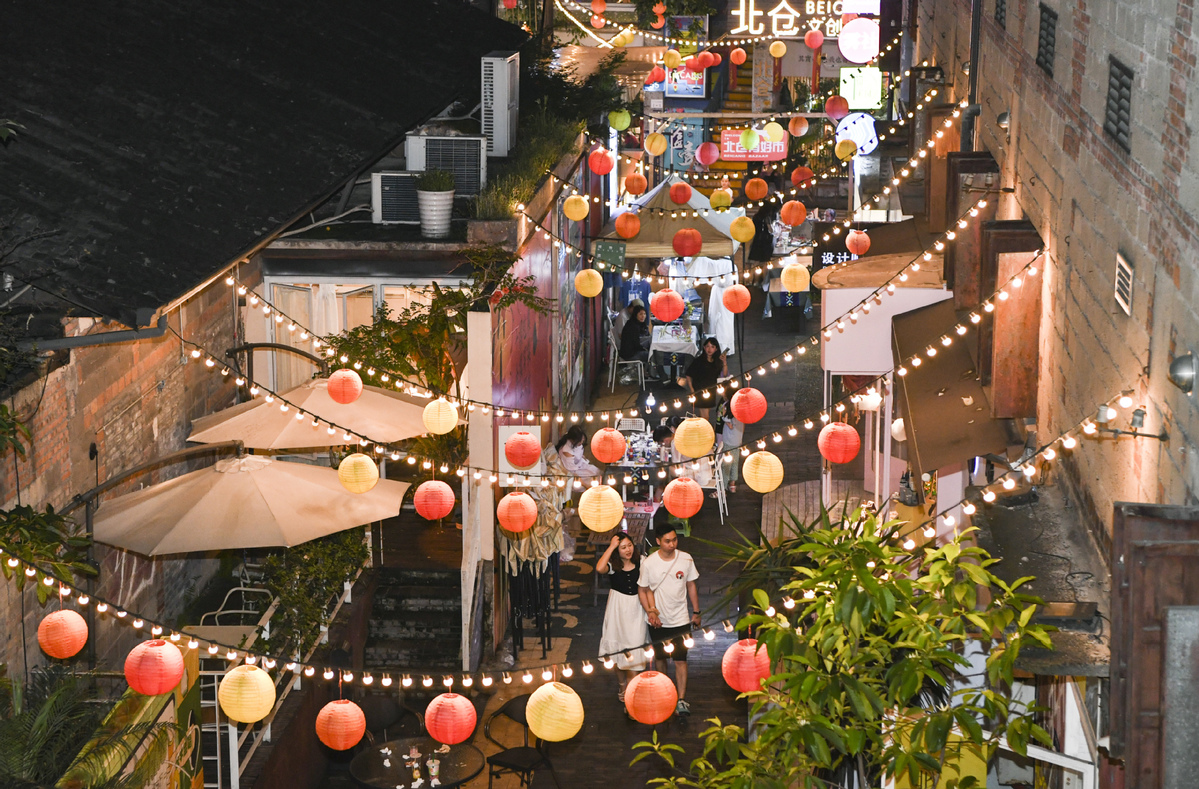 CHONGQING -- Chongqing, a mountainous metropolis in Southwest China known for its hot pot and hot weather, now has another tick in its box -- its hot nightlife.
When night falls, residents who have had enough of the scorching heat during the day can finally breathe a sigh of relief outdoors, as there are abundant cultural and tourist activities going on in the city.
A three-month-long nightlife festival was launched this summer, with over 200 events themed on music, art and beer to be held.
Raffles City Chongqing, located at the intersection of two rivers on the Yuzhong Peninsula, has seen crowds of tourists attracted to its 45th-floor viewing deck. The "sky garden" combines indoor lighting and plants with an outdoor terrace featuring a panoramic landscape of the city.
"This place is full of magic! We enjoy the night view through the transparent glass corridor. There is also an immersive Mars-themed exhibition, which is like a scene from a sci-fi movie. My children and I enjoy it very much," said a tourist surnamed Lu from South China's Guangdong province.
Raffles City said the volume of customers has recovered significantly since July, especially during evening hours. Guests to the "sky garden" have doubled from June, with an average daily reception of about 1,000. The restaurant and bar on the same floor are almost fully booked these days.
In addition to breathtaking night views from the skyscraper, residents can also attend concerts in the time-honored Shancheng Alley, where an abandoned hospital site has been transformed into an outdoor theater, complete with lighting and sound equipment.
Shancheng Alley used to be a footpath for local residents. It retains many historic buildings dating back hundreds of years. The local government has been renovating the area while maintaining its historical and cultural characteristics since 2018.
Since late June, various kinds of concerts and performances have been held there in the evenings every weekend, featuring electronic, folk and pop music, making it a hot spot among young people and music lovers.
According to a think tank report on China's night economy, Chongqing is among the top 10 cities in China in terms of influence and economic benefits. The report said the night economy has become a new growth pole in a city's development.