Village head overcomes doubts with resolve
Share - WeChat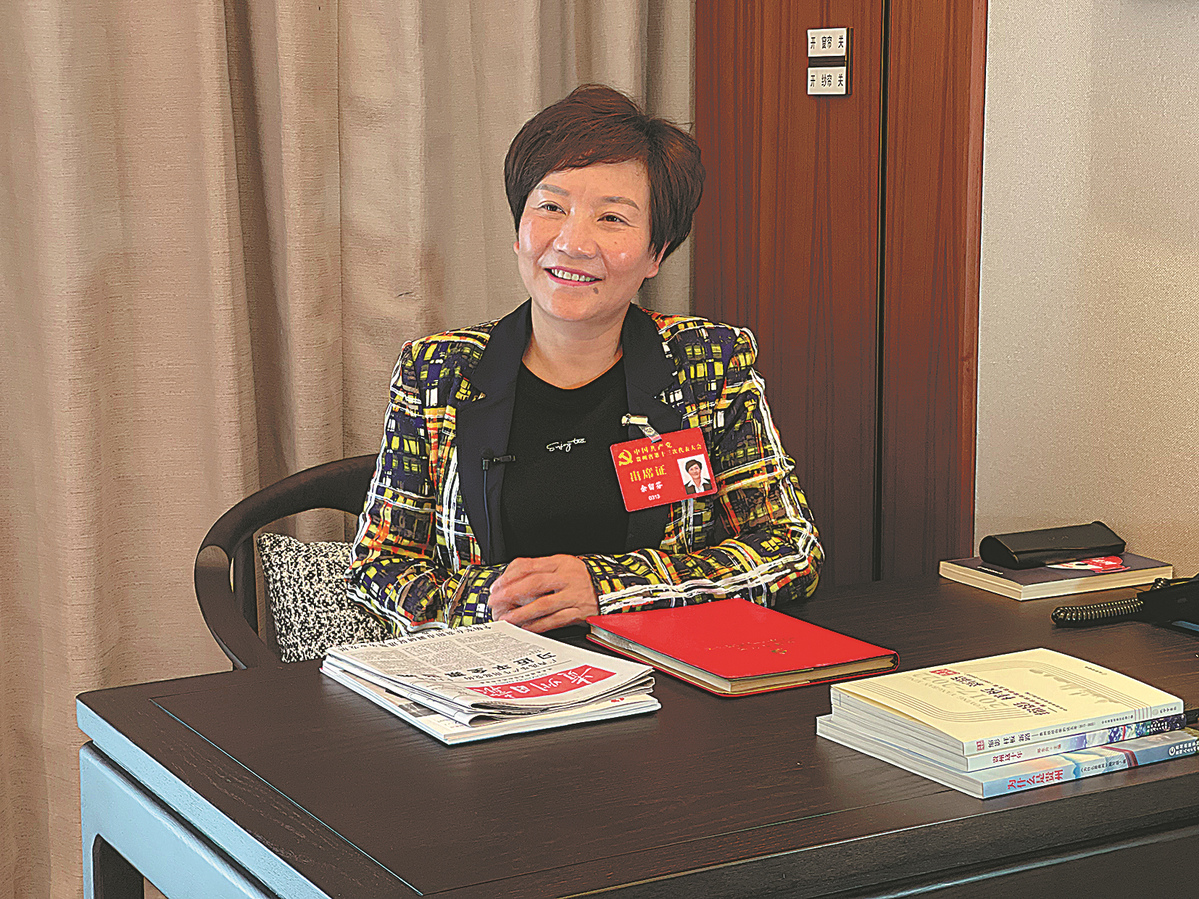 With lush, green fields, delicately designed houses and well-constructed roads, Yanbo village in Panzhou city is one of Guizhou province's most beautiful areas. It's difficult to imagine that about 20 years ago, it was a poor place without roads, tap water and electricity infrastructure.
Back in 2001, the average annual income of Yanbo villagers was less than 800 yuan. About one-third of the residents were struggling to earn a living.
Things started to change that year, when Yu Liufen was elected Party chief of the village. "I was recommended by the previous Party chief Xiao Zhiqing," Yu said. "Xiao had lung cancer and got very sick in 2001. He thought I was reliable and smart because I had successfully run many businesses, including a restaurant and a snack store, and I was the first person in the village to build a house made of bricks."
Yu initially faced opposition from many villagers because of her gender. Faced with their doubts, she hesitated to take up the reins for a while.
"I thought for some time, but when I considered the fact that I am a Party member and also among the first batch to live a wealthier life, I decided to take up the position and shoulder the responsibilities to help my fellow villagers live better through hard work," she said.
Right away, she sought to develop roads in Yanbo. "In order for villagers to become richer, it was necessary for the village to have a road that connected it with other villages and cities. Constructing roads was the first project that I proposed after the election," she said.
Again, her decision was met with disapproval from many villagers, as many of them lacked enough money to even eat and keep warm in winter.
"They had neither money nor sufficient confidence to believe that we could make a change," she said. "I had talks with almost every family in the village and convinced them of the importance of constructing roads. Seeing that many families could not afford to contribute to the project, I donated about 40,000 yuan from my personal savings to the project, which gave my fellow villagers a lot more confidence."
Three months later, a road linking Yanbo with other villages and cities finished construction. After that, Yu started thinking of ways to boost villagers' incomes. In 2004, Yu proposed liquor production as the village's pillar industry.
"Our village has a long tradition of making liquor, but many business owners found it hard to boost sales," Yu said.
"I persuaded them to try again, and told them that making liquor is a green industry, as they could sell the liquor itself and use the byproducts of the distillation process to feed their livestock."
Yu was proven right. Eight years later, the village began expanding its liquor industry and upgrading related facilities. Since 2017, the industry has seen annual revenue growth approaching 100 million yuan ($14.8 million) and has provided nearly 900 jobs to villagers and residents nearby.
Last year, the average annual income of Yanbo villagers reached about 33,000 yuan. Yu's decision-making and hard work finally won over the villagers.