US Congress' stock trading under scrutiny
Share - WeChat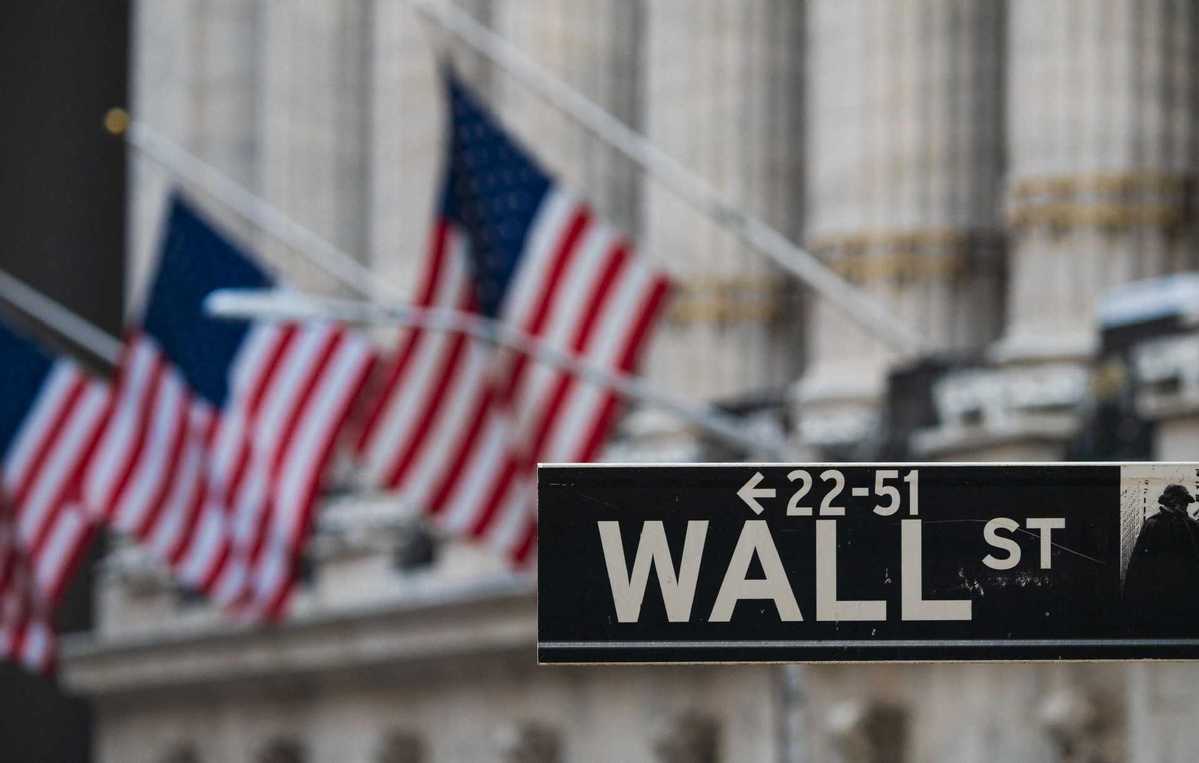 While the US Congress considers new legislation to limit stock trading by its members, a similar measure enacted 10 years ago is not being strictly followed.
Business Insider and several other news organizations have identified 67 members of Congress — fairly evenly divided among Democrats and Republicans — who've recently failed to properly report their financial trades as mandated by the Stop Trading on Congressional Knowledge Act of 2012, also known as the STOCK Act.
A key provision of the law requires lawmakers to publicly disclose within 45 days any stock trade made by themselves, a spouse or a dependent child.
But many members of Congress have not fully complied.
While lawmakers who violate the STOCK Act face a fine, the penalty is usually small — $200 — or waived by House or Senate ethics officials.
On Capitol Hill, lawmakers are now debating a stock-trading ban, with a possible vote in September.
"Thanks in part to our campaign finance system, which gives wealthy candidates an advantage, we have a Congress full of multimillionaires, many of whom trade in stocks while they vote on bills, conduct investigations and perform other official duties that affect the value of those stocks," wrote Richard Painter in a column on MSNBC on Aug 8. Painter, chief White House ethics lawyer from 2005 to 2007 under President George W. Bush, is a corporate law professor at the University of Minnesota.
Trading by unelected officials, however, in the executive branch is not allowed. The law imposes criminal penalties on nonelected federal employees who participate in government matters affecting their financial interests or those of their spouses, including their stock portfolios.
That conflict can be a felony for all federal employees except the president, the vice-president and members of Congress, who passed the law.
House lawmakers are reportedly planning to release a proposal this month that would prohibit members of Congress from trading stocks while they are in office.
According to Punchbowl News, the House Democrats' plan would "force members of Congress, their spouses, and senior staff to choose between putting their assets in a qualified blind trust or completely divesting their investment portfolios".
"Questions remain about how committed President Joe Biden is to its passage, how many lawmakers will support it and whether there's enough time to even get it passed," Painter wrote.
He said "the STOCK Act didn't prohibit members and their spouses from trading in individual stocks when they don't have inside information or when it can't be proved that they do".
Another Business Insider report in December found that at least 75 federal lawmakers held shares of COVID-19 vaccine makers Moderna, Johnson & Johnson, or Pfizer in 2020. Congress later authorized more than $10 billion to help drug companies develop and distribute vaccines and forced health insurers to cover the cost of getting the shot.
A survey from Data for Progress found that 70 percent of respondents said lawmakers should not be able to buy or sell individual stocks while in office, while 68 percent said spouses should be included in the ban, The Hill reported on Aug 7.
A Morning Consult-Politico poll in January found that 63 percent said members of Congress should be banned from stock trading. The poll also found that 57 percent support banning lawmakers' families from trading shares.
"The question at the heart of the stock trading issue is whether or not members of Congress have an unfair advantage in the stock market because they are entitled to information, sometimes even on a daily basis, that is generally not available to the average investor," a contributor to the Seeking Alpha investor website wrote on July 29. "Some examples of this kind of information include classified briefings about national security issues, early knowledge of specific regulatory actions, as well as non-publicly available details about the legislation, appropriations, and changes in tax policies."
Investing data company Quiver Quantitative compiled a list of the most active stock traders in Congress in the second quarter of 2022.
The top trader was Representative Virginia Foxx, 79, a North Carolina Republican, businesswoman and educator, who disclosed 44 stock purchases. Foxx made $1.04 million worth of stock purchases in 20 different companies, including British American Tobacco, Rio Tinto and Simon Property Group.
Representative Josh Gottheimer, 47, a New Jersey Democrat, lawyer and writer, was the second most active, with 38 stock purchases.
Gottheimer, one of the most vocal advocates of limiting lawmakers' ability to trade stocks, spent $345,000 purchasing shares in 29 companies, including Nvidia, Tesla, Eli Lilly and Co, and ConocoPhillips.
Senator Tommy Tuberville, 67, an Alabama Republican, is a retired college football coach. He was the third most active trader, spending just under $2 million on shares in 30 companies, including US Steel, PayPal, Google parent Alphabet, and Merck & Co.
Representative Lois Frankel, 74, a Florida Democrat and lawyer, was the fourth most active, disclosing 16 stock purchases. She spent slightly more than $117,000 on shares of 11 companies, including BlackRock, General Dynamics, Johnson Controls and NXP Semiconductors.
Representative Kevin Hern, 60, an Oklahoma Republican and businessman, was fifth most active, disclosing 13 purchases. He bought $960,000 worth of shares of companies including UnitedHealth Group, Texas Instruments, and defense contractors Raytheon Technologies and Lockheed Martin.
A letter from a coalition of watchdog group on Aug 2 urged Democratic congressional leaders to "expeditiously" vote on a ban of lawmaker stock trading, concerned that the proposal is at growing risk of fading before the Senate's August recess and the November midterms.
"This crisis of institutional legitimacy requires a swift and comprehensive response," says the letter from 22 groups, including Citizens for Responsibility and Ethics in Washington and Public Citizen, sent to Senate Majority Leader Chuck Schumer and House Speaker Nancy Pelosi on Aug 2.
Paul Pelosi — the husband of the speaker who made international news with her recent disruptive trip to Taiwan — owns shares in two major chip companies that could benefit from semiconductor legislation recently passed by Congress.
He acquired up to $12 million worth of shares of Nvidia and Micron since June 2021, according to financial disclosures. He recently sold between $1 million and $5 million worth of Nvidia stock, reporting a roughly $341,000 loss. He still holds shares valued at between $2 million and $7 million at the time of purchase.
Nancy Pelosi originally resisted a ban on congressional stock trading.
"We are a free-market economy," she said in a December 2021 press conference. "They should be able to participate in that."
She later relented after bipartisan criticism.
"We would like to be entirely clear: this is not a problem that will go away as long as members are allowed to own or trade individual financial instruments," the public interest groups' letter says.