Wuxi hosts Taihu Bay Future Healthcare Conference
Share - WeChat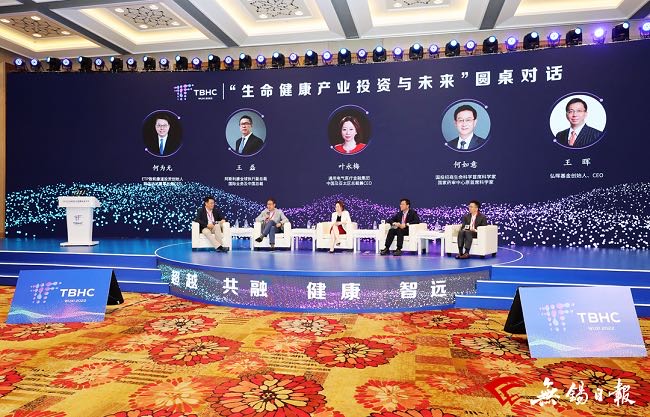 The 2022 Taihu Bay Future Healthcare Conference was launched in Wuxi, East China's Jiangsu province, on Aug 4.
Chen Zhu, vice-chairperson of the Standing Committee of the National People's Congress, said via video at the conference that Wuxi places a lot of value on its biological medicine industry in response to China's development goals.
Chen expressed hope that Wuxi will increase technological investment in key health fields, and enhance cooperation with universities, research institutes, and companies to gain a foothold in leading health technology.
Hu Guangjie, vice-governor of Jiangsu, noted that Wuxi boasts a solid foundation in the biological medicine industry, and in recent years it formulated development plans and favorable policies to support the industry.
Hu said he expects that Wuxi will take the conference as an opportunity to gather high-end innovative resources and improve its innovation capacity.
Du Xiaogang, Party secretary of Wuxi, thanked participants of the conference for supporting Wuxi's development.
He encouraged more health professionals to learn about Wuxi and start businesses in the city.
During the launch ceremony, Wuxi secured 52 biological medicine industry projects with a combined investment of more than 30 billion yuan ($4.44 billion).
In addition, the Wuxi Intellectual Property Protection Center was inaugurated and six biological medicine industrial parks in the city received municipal recognition at the launch ceremony.
During the three-day event, 16 activities, including academic conferences and roadshows, will be held to explore the development of the biological medicine industry in Wuxi.