Facing up to demand
Share - WeChat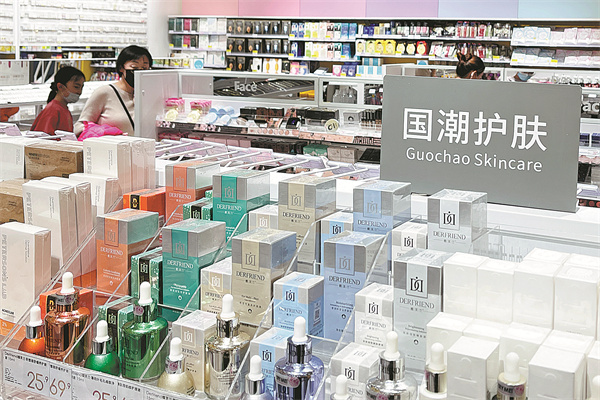 It is the job of Song Yiwen, 29, a fashion blogger based in Hangzhou, Zhejiang province, to sell a fancy lifestyle. She cutely poses at posh coffee shops and restaurants with exquisite makeup and never wears the same dress twice in front of the camera.
Putting on makeup has become Song's daily routine since she was 19. "Makeup brings me confidence and joy," she says.
She relishes developing different types of makeup to match the season, the weather, the environment, and of course, her outfit.
"The spring is pink, the fall is gold; silver eyeliner is perfect for Halloween, vermilion is the color for the Chinese Valentine's Day,"Song says.
She already has a stack of more than 100 lipstick tubes and eye shadow compacts filling up two drawers.
During this "6.18 online shopping festival", Song spent more than 3,000 yuan ($443.7) on makeup products from local cosmetics brands.
Song claims that when she clicks the purchase button, she pictures herself wearing sunset-themed makeup and walking by the ocean in Sanya, Hainan province, where she will visit next month.
"The quality of the products from local brands is really excellent and the price is fair. There are often new and good-looking collections that I can't help buying and recommending to my friends and fans," she says.
According to Syntun, a leading big-data company in China, during this year's 6.18 promotion event, total online transactions amounted to 695.9 billion yuan, up 20 percent from last year's 578.48 billion yuan.
Most Popular